Is Camila Mendes in a relationship and who has she dated in the past? Inside the dating history of the 'Do Revenge' starlette revealed.
Based on the Archie comic book series birthed in 1941, The CW's teen drama series Riverdale has been known to deliver heaping helpings of cringe since its well-received beginnings in 2017. With instances including Jughead's (Cole Sprouse) "I'm a weirdo" speech and Cheryl Blossom (Madelaine Petsch) calling Archie's dad (Luke Perry) "extremely DILFy," the series — which comes from creator Roberto Aguirre-Sacasa — boasts moments that make us want to shrink inside our skin and hide. Seriously, no one talks like that.
But we're not here to talk about Riverdale, we're here to talk about one of its budding stars: Camila Mendes. Since taking on the role of Veronica Lodge in 2017, the dark-haired beauty has become a bonafide star, and it's all thanks to her work in Riverdale. Since entering the limelight, Camila has appeared in films like Hulu's Palm Springs, Netflix's Dangerous Lies, and the streaming giant's upcoming campy revenge flick aptly titled Do Revenge. Ignore the poor grammar, we love the title.
What is 'Do Revenge' about?
"A dethroned queen bee at a posh private high school strikes a secret deal with an unassuming new student to exact revenge on each other's enemies," the official synopsis for the film — which is directed by Jennifer Kaytin Robinson — reads. While Maya Hawke (Stranger Things) plays the edgy new girl in this Hitchcockian black comedy, Camila plays the "it girl," Drea Torres.
We're here for all things Camila, so we couldn't help but wonder, who is she dating?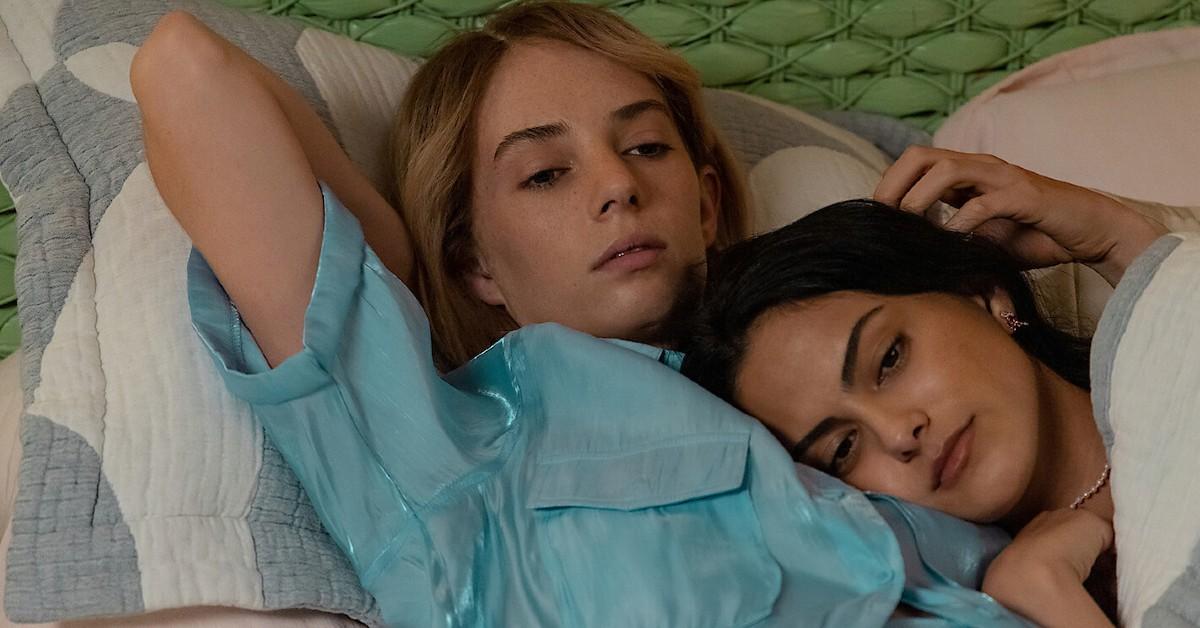 Who is Camila Mendes dating?
Though Camila has been connected to men like cinematographer Ian Wallace, Victor Houston, Charles Melton (The Sun Is Also A Star), and photographer Grayson Vaughan, per HollywoodLife, she seems to be as free as a bird at the moment.
In a lighthearted lip-sync TikTok video from June 2022, Camila confirmed that she's single with the help of hilarious audio.
"Are you single?" a voice begins. "I am," Camila says via lip-syncing.
"I think my problem is that my Venus is in Pisces. I over-romanticize things. So, like, I see somebody and I write a script for, like, how our relationship is gonna go. And then it's like, when we're together, they don't follow the script, and I don't really f–k with improv. So, I lose interest," she continued.
Did that clear things up? Since then, there hasn't been any evidence that she's seeing anybody new.@camimendes
Click here if the TikTok video does play
Camila's dating past helped her relate to her character in 'Do Revenge.'
As said earlier in this post, Camila has been linked with men like cinematographer Ian Wallace, Victor Houston, Charles Melton (The Sun Is Also A Star), and photographer Grayson Vaughan, per HollywoodLife.
In Do Revenge, Camila's character, Drea, suffers horrific consequences after her "perfect" boyfriend, Max (Austin Abrams), leaks her sex tape like the evil snake that he is. After that, her shallow prep school pals kick her to the curb during her time of need. Some friends they are!
Though this vile scenario never happened to Camila, she told InStyle about a similar horror story from her past that helped her connect with Drea.
"I was dating the most popular guy in school, and he cheated on me with my best friend, and everyone knew about it," she explained.
"I felt humiliated, and I had a feeling it was happening, but no one was validating it. So, I know what that feels like and how that can drive you to look like you're insane, and how that ends up making you even more insane — it's like this domino effect. That situation for me was so traumatic at that age; it completely shaped the way that I viewed relationships, for the worse."
Thankfully, Camila detailed that she has healed that part of herself since then.
Regarding Do Revenge, Camila shared that the film explores how people process their trauma and that "this idea that getting back at somebody ultimately hurts you in the end."
While we know that's the case, we're excited to see Camila and Maya engage in messy shenanigans before they come to that grand realization.
Do Revenge premieres on Friday, Sept. 16, 2022, on Netflix.