Darrell Brooks Trial Update: Get to know more about his Verdict and Sentencing.
On Wednesday, Oct. 26, Darrell Brooks was convicted after driving an SUV through a Christmas parade in Waukesha, Wisc. and killing six people in November of last year. After being charged with 76 criminal offenses, the jury found Brooks, 40, guilty of six counts of first-degree intentional homicide, as well as 61 counts of reckless endangerment, six counts of a fatal hit-and-run, two counts of bail jumping, and one count of misdemeanor battery.
Brooks represented himself throughout the highly publicized trial. However, his courtroom misconduct has gotten him into trouble on more than one occasion. During the trial, Brooks and Judge Jennifer Dorow had several heated interactions — some of which resulted in Brooks's removal from the courtroom.
According to the Associated Press, this trial has taken an immense toll on Judge Dorow.
"To say that this has been the most challenging of my career would be an understatement," Dorow said in court on Friday, Oct. 21. "I've done my best, I believe, to be fair, to be unbiased, to protect the rights not only of Mr. Brooks as it relates to this trial but those of witnesses, those of the victims, and of course, last but not least, the jurors."
From removing his shirt to sticking a signaling sign down his pants to yelling at the judge, Brooks's disruptive behavior caused delays in the trial. However, on Wednesday, Oct. 26, a verdict was finally reached. The court will reconvene on Monday, Oct. 31 to schedule Brooks's sentencing.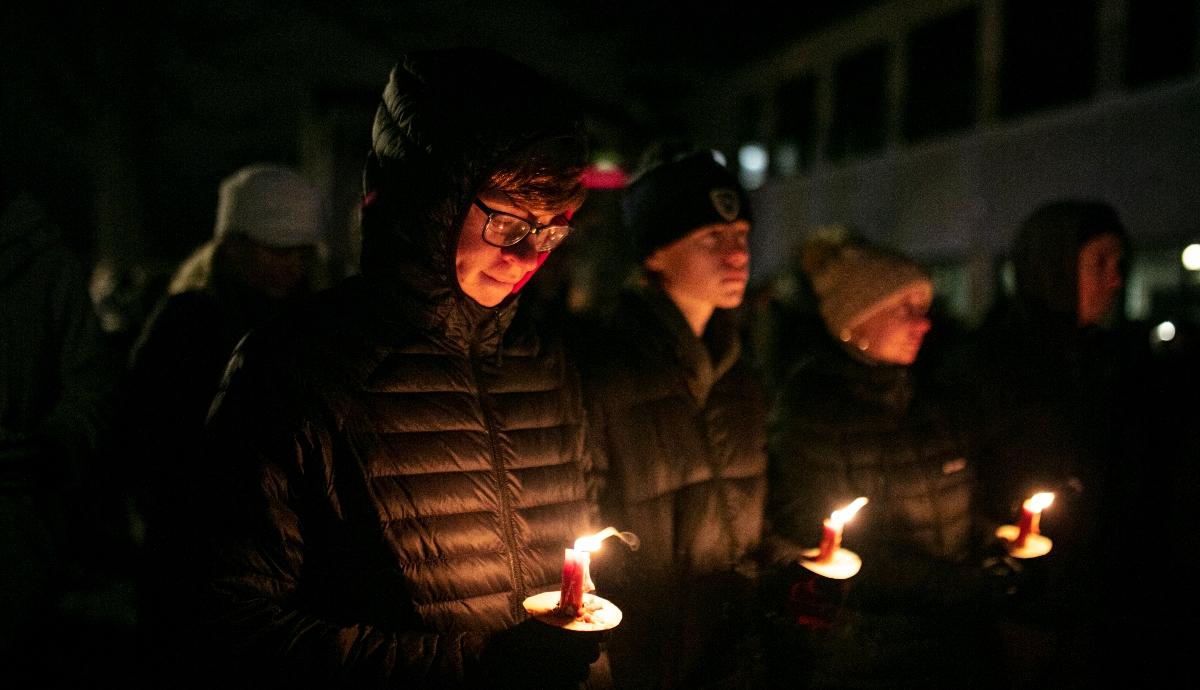 How much jail time is Darrell Brooks facing?
On Nov. 23, 2021, Brooks drove his red Ford Escape into a crowd of parade-goers in Waukesha, hitting 68 people. Six people were killed, ranging from 8 to 81 years old. According to prosecutors, Brooks was driving at speeds up to 30 mph. "That's intentional," Waukesha County District Attorney Susan Opper said during closing arguments on Tuesday per CNN.
"He plowed through 68 different people. 68. How can you hit one and keep going? How can you hit two and keep going?"
"His intent I do have to prove, and I submit without any doubt there's overwhelming evidence that this was an intentional act by Darrell Brooks and an act of utter disregard for human life," Opper added.
During closing arguments, Brooks insisted that he didn't intend to hurt anyone. He claimed that he honked his horn to warn people as he was driving through the crowd. However, Opper refused to let this statement slide.
"When you ride through a parade route and roll over children — your intent is known, Mr. Brooks," Opper said per Reuters. "That's not an accident."
Before the verdicts were read on Wednesday, Brooks requested a mistrial. However, after weeks of misconduct in the courtroom, Judge Dorow denied Brooks's request. The jury deliberated for approximately three hours and found Brooks guilty. Brooks silently held his head in his hands as the judge read the verdict.
After being convicted of six counts of first-degree intentional homicide, Brooks now faces a mandatory life sentence for each count. For the 61 counts of reckless endangerment, Brooks is looking at 17 ½ years for each.