Does Addison Rae have Tattoos? An Instagram photo prompts speculation. Read till the end of this article to find out more.
Since it blew up in the U.S., TikTok has minted a number of young stars with huge followings. Addison Rae is one of those stars, and every new video that she posts on the platform is eagerly anticipated by her fans.
Sometimes, those new videos cause a huge stir. On several occasions, her content has led some to wonder whether Addison had any tattoos. Let's take a closer look.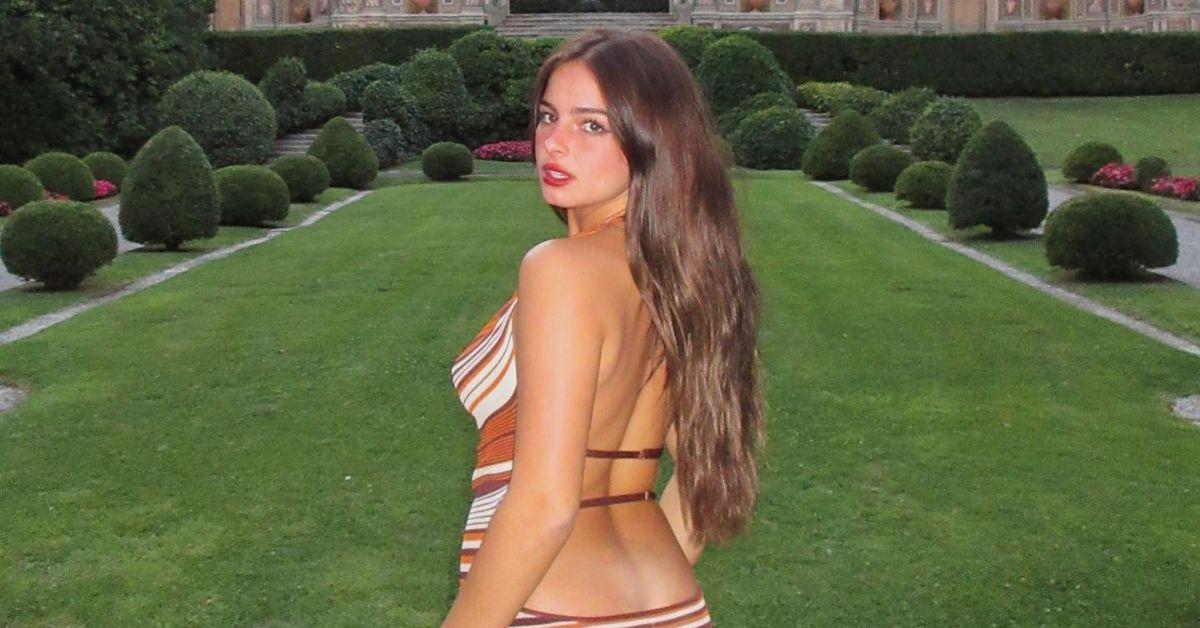 Does Addison Rae have tattoos?
In a video posted to her TikTok account on Nov. 2, 2020, Addison Rae and Bryce Hall did a choreographed dance together. In the video, Addison is wearing a black T-shirt that's tied up in the front, revealing her stomach. Tucking out on her right side appears to be the bottom of a tattoo, which led many to suspect that Addison has a tattoo on her chest that she's never shown her followers.
Click here if the TikTok video is not playing
Although Addison didn't confirm whether she has a tattoo, many fans took to Twitter to ask her whether the black mark on her stomach is some ink.
"Hiii, serious question! Do you have a tattoo on your right side/ stomach?" one user asked.
"Is that a tattoo on Addison or am I blind," another wrote.
While Addison convinced some fans that she had a hidden tattoo, others thought it was just a tag sticking out from the rolled-up T-shirt. Both explanations were plausible, but there's much evidence to suggest that Addison's "tattoo" was a tag.
Does Addison have a tattoo in other photos?
The best way to definitively clarify whether Addison has a tattoo is to look at other photos that the influencer has posted. In another 2020 Instagram post, Addison sat poised on a boat and pulled her yellow T-shirt up to reveal her stomach. The shirt was up higher than the one in the TikTok video, and there's no hint of the black ink that seems to be peeking out in the video.
Two years after her IG photo, Addison raised her fans' eyebrows again after sharing pictures from a 2022 photoshoot. In the snaps, Addison rocked a black tattoo across one arm and an identical tattoo on her lower back. The content creator flaunted her tattoos while also being topless in her posts.
While Addison's fans raved about her edgy new look, others wondered if she did get some permanent ink. Although she hasn't confirmed if the tattoos are real or temporary, Addison doesn't have tattoos in any other photos outside the shoot. Her photographer, Davis Bates, also stated that the photoshoot's concept was to pay homage to Angelina Jolie in her early career.
"Addison Rae as young Angelina," the artist captioned under Addison's photos.