How many members are in the Hype House now and does the group still exist in 2022 after their Netflix Reality TV Show?
The Hype House is a mansion full of TikTok and YouTube stars who are living together and making viral content. The Hype House is filled with what you might consider "TikTok royalty," since the most popular social media influencers have banded together to live under one roof creating clickbait content for their millions of collective followers.
The members also created a joint TikTok account that has amassed over 21M followers and is the idea of YouTuber (and former Team 10 member) Thomas Petrou.
Though the Hype House members are all internet stars, they've got even more famous. On April 22, Thomas announced that the residents had been filming a reality show together and that it will debut on Netflix in "a while." Currently, there've been seasons and episodes of the Tv show on Netflix.
People are curious to know if Hype House still exists in 2022. Now that the first season is over, is the Hype House still standing as a solid unit –– or has everyone parted ways? Here's what fans of the TikTok stars should know.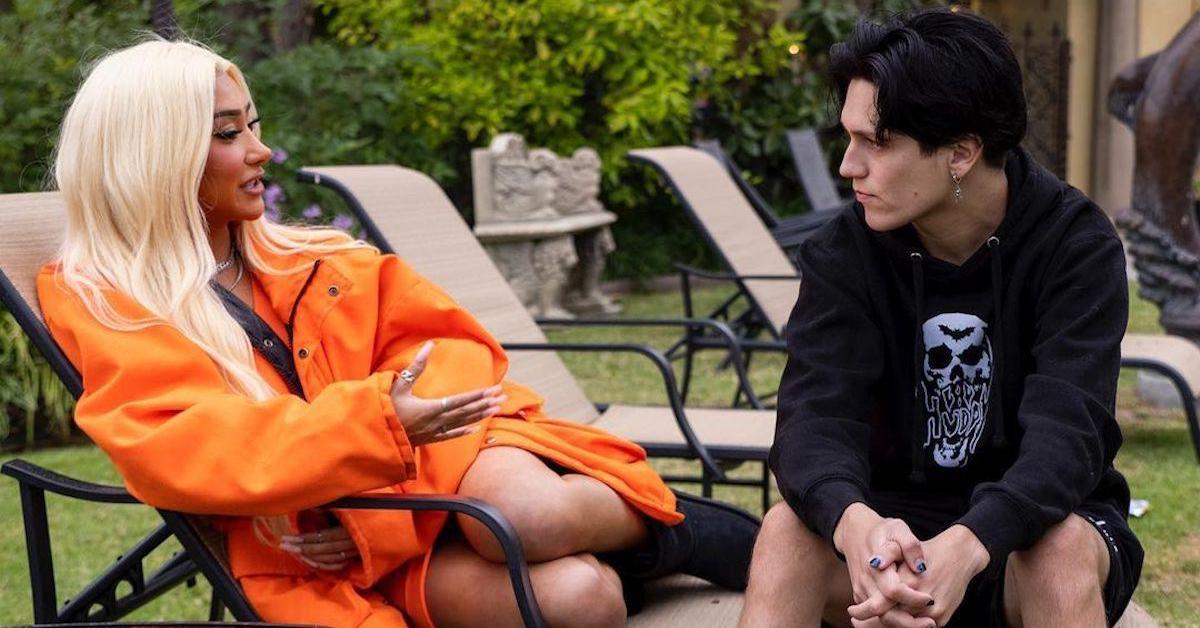 Does the Hype House still exist?
Even though Season 1 of Hype House barely just hit Netflix, it turns out a lot of the cast members you saw in the show have moved out of the house already. According to Netflix Tudum, several of the members are busy pursuing their own paths outside of collaborations and friendships from the house. Out of all the cast members so far, six Hype House members have chosen to move out.
Those members include Kouvr Annon, Alex Warren, Michael Sanzone, Calvin Goldby, Connor "Paper" Yates, and Patrick Huston. Michael was the first Hype House member to exit the house, but according to social media, he is still 100% a member of the group. He revealed his decision to leave comes from wanting to give another content house a chance. However, he hasn't revealed which house he's planning to move to just yet.
Everyone else on this list moved out not too long after Michael in Oct. 2021. Thomas Petrou, one of the Hype House co-founders, revealed that there's no bad blood or hard feelings against anyone who chose to leave. He also mentioned that even though people are living in different places, everyone has still remained totally close.
Is the Hype House still a thing in 2022? Here's who remains.
There are only nine members of the Hype House who remain today. Thomas Petrou, the founder of the group, is obviously still there, and so is his girlfriend Mia Hayward. Mia's brother Jake Hayward has also chosen to stay, along with Jack Wright, Paige Taylor, Kristian Ramey, Bryce Parker, Ace Akers, and Jacob Day. These nine members are often among the recent uploads on their TikTok page.
Thomas mentioned in November 2021, that he's interested in adding more social media influencers to the group and allowing them to move into the house at some point. As of now, there haven't been any names released to the public.
Thomas plans to renovate the Hype House to turn it into a more communal space. Building an atmosphere with a shared environment for game rooms and movie theaters is the ultimate goal he's hoping to achieve. Whoever he invites to be part of the Hype House in the future will hopefully be willing to stay involved for the long haul.
The first season of the show certainly sheds light on what life is like for social media influencers behind the scenes. Curious fans are keeping their fingers crossed to see more of these intimate details in the future. The Hype House still stands as a luxurious mansion in Los Angeles and isn't going anywhere anytime soon.