Who is Melinda Berry dating now and who has she dated? The 'Dated & Related' has a fairly public dating history.
The cast of Dated & Related is here to make connections and help their siblings (or cousins, in the case of one pair) find love. But some viewers are bound to be curious about the show's host, Melinda Berry, too. You may know her from the other Netflix dating show Too Hot to Handle. But who is Melinda Berry dating now?
Although she isn't part of Dated & Related as a cast member looking for love, Melinda knows all about finding (and trying to find) a meaningful connection on reality TV. That may be an oxymoron for some, but clearly, Melinda believes in the power of 24-hour cameras, a swanky villa, and a cash prize as an incentive to fall in love.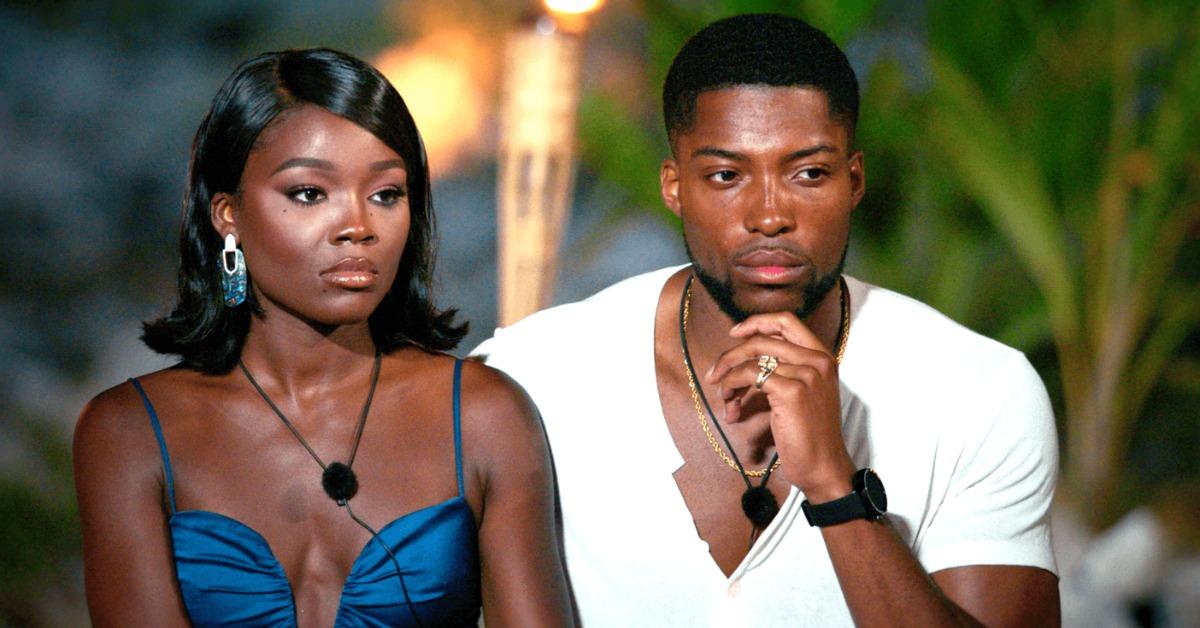 Melinda Berry was in a love triangle on 'Too Hot to Handle.'
When Melina was part of the Season 2 cast of Too Hot to Handle, she found herself in, well, hot water. No pun intended. She was in an almost immediate love triangle with fellow cast members Peter Vigilante and Marvin Anthony. Marvin ended up being her choice and the pair spent much of the season together.
But on the last day of filming, Melinda later revealed to Page Six, they broke up. She told the outlet she was "crushed" about not being able to work things out. But, because of their distance and the fact that COVID-19 protocols at the time made it impossible for her to travel to Paris often enough to continue a relationship, it was best for them to end it.
Since Too Hot to Handle, however, Melinda has clearly been living her best life. She's active on TikTok with more than 1 million followers and she's a professional model. Now, of course, she's also a reality TV host. And something tells us she'll enjoy being on that side of things rather than the stressful side the cast deals with.
Who is Melinda Berry from 'Dated & Related' dating?
Following Too Hot to Handle, Melinda and Peter actually dated. According to Peter on TikTok, they broke up around March 2022. But right now, it looks like Melinda is single. She hasn't shared any photos on Instagram of any new guy in her life and she appears to be busy with her growing career. She does, however, appear to have a close friendship with Big Brother 23 cast member Christian Birkenberger.
Christian regularly comments on Melinda's posts and she's featured in photos and videos on his Instagram. Sure, they could just be close friends. But the Too Hot to Handle and Big Brother fan in us wants there to be a crossover romance.
Either way, though, Melinda is the host of her own show now, and does she really even need a guy at this point? The answer is no.
Watch Dated & Related on Netflix starting on Sept. 2.