Is Nick Kroll married, who is his wife, and does he have any children? Meet the Funnyman's family.
One of the most recognized faces in comedy today has to be Nick Kroll. But the actor-comedian-writer-producer — known for his hit Comedy Central series Kroll Show and his animated Neflix show Big Mouth — has also made waves in drama, including the buzzworthy film Don't Worry Darling.
Naturally, fans are curious to know more about the funnyman's personal life, including whether Nick is married and if he has kids.
Here's what to know about Nick's family. Plus: What recently happened between him and Harry Styles at the premiere of Don't Worry Darling in front of a large audience?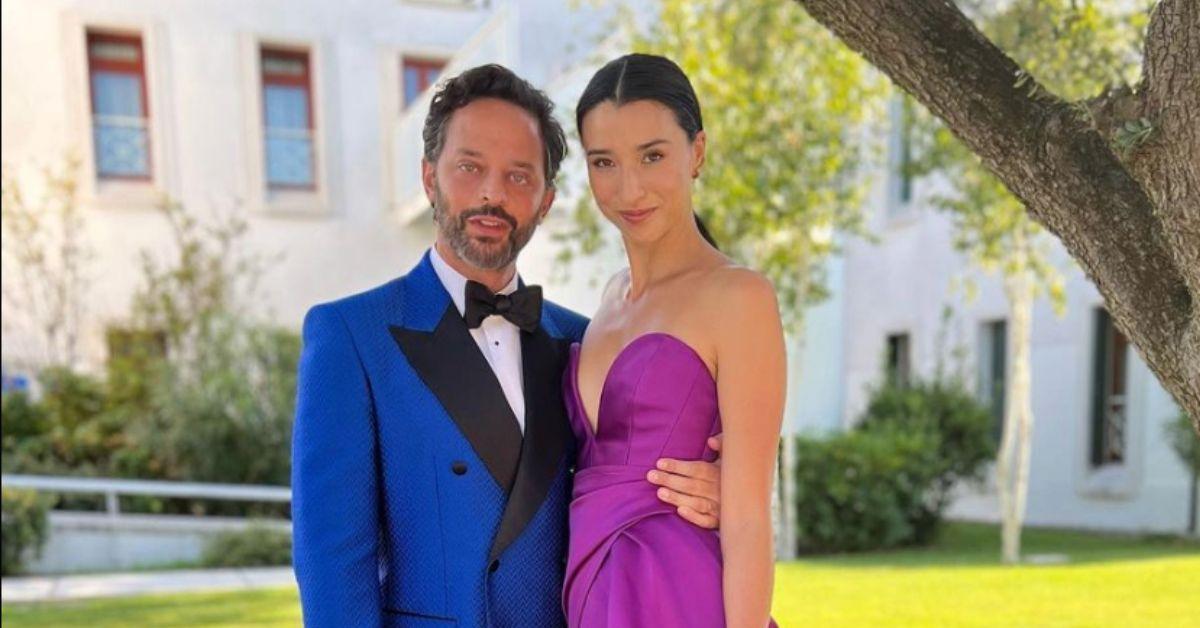 Who is Nick Kroll married to? Meet his wife, Lily Kwong.
Nick started dating Lily Kwong in 2018 after meeting her on the dating app Raya, per Us Weekly. The membership-based app is considered ultra-exclusive since it's pretty much known as a celeb dating app.
The pair got engaged in October 2020 and tied the knot in November 2020, while she was still pregnant with their first child together. In an Instagram post from November of that year, he posted a snapshot of their wedding day adding a caption about how thankful he was for her.
The couple welcomed their son, Leo, into the world in January 2021.
Lily's Instagram bio notes that she's a "landscape artist, urban Edenist, and founder of @StudioLilyKwong and @Freedom_Gardens."
If you take a peak at Lily's Instagram, you'll see she's also shared a few glimpses into what motherhood has looked like for her so far.
Did Nick Kroll and Harry Styles kiss at the 'Don't Worry Darling' movie premiere?
Tons of drama has been unraveling surrounding the premiere of Don't Worry Darling — from Harry Styles supposedly "spitting" on co-star Chris Pine, to rumors of leading lady Florence Pugh missing the photo call and press conference because of an alleged "feud" with director Olivia Wilde.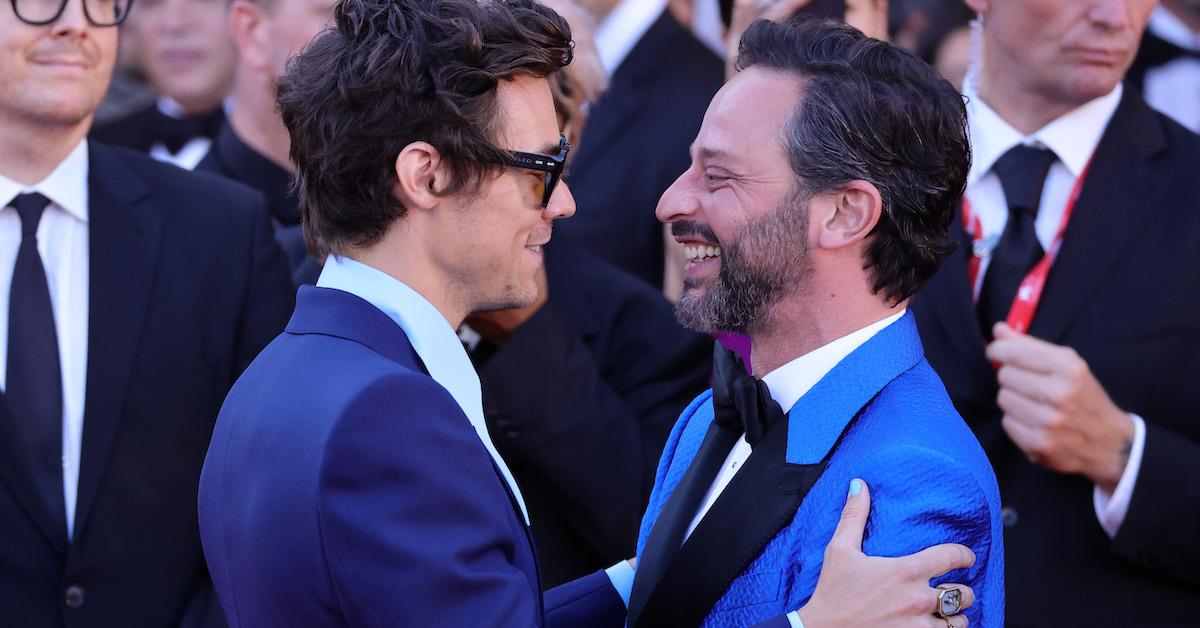 Now, there's, even more, to talk about in regard to the movie because Harry planted a kiss on Nick's mouth during the premiere at the Venice Film Festival.
According to Daily Mail, viewers were applauding the movie during a four-minute standing ovation when Harry grabbed Nick and kissed him.
It seems that the kiss shared between Harry and Nick only happened out of a moment of pure excitement from the audience's high-energy response to the movie. Nick is still married to Lily and Harry is still in his relationship with Olivia.
Harry even opened up about his relationship with Olivia to Rolling Stone in August 2022 regarding some of the backlash she's received since she started dating him, saying, "It's obviously difficult feeling to feel like being close to me means you're at the ransom of a corner of Twitter or something. I just wanted to sing. I didn't want to get into it if I was going to hurt people like that."