Jazz Saxophonist and Icon Pharoah Sanders has passed away at 81. Details about his net worth and what he died of explained.
Legendary Jazz saxophonist Pharoah Sanders (real name: Farrell Sanders), known as one of the pioneers of the genre, in particular, "free jazz" and "spiritual jazz," has passed away.
Pharoah was 81 years old.
Pharoah, who is also known for releasing 30 albums — solo and as a member of John Coltrane's groups — had his death announced on September 24, 2022.
As the Jazz community mourns Pharoah's death, fans want to know about the circumstances surrounding Pharoah's passing. Did the jazz legend have a preexisting condition? Here's what is currently known.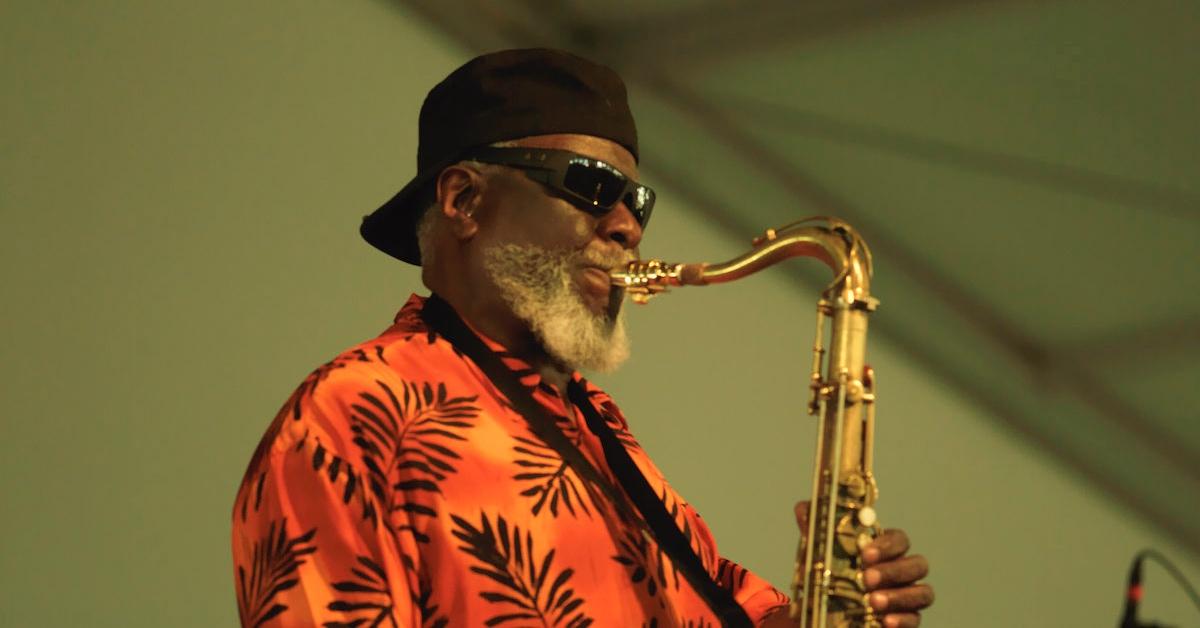 Pharoah Sanders' cause of death has not been disclosed to the public.
Unfortunately, it appears that the family and loved ones of Pharoah have decided to keep the details surrounding his death private at this time. Pharoah's music label, Luaka Bop, shared the tragic news on Sunday, September 24, 2022, via a Twitter post.
"We are devastated to share that Pharoah Sanders has passed away. He died peacefully surrounded by loving family and friends in Los Angeles earlier this morning. Always and forever the most beautiful human being, may he rest in peace," the Twitter post reads.
However, Luaka Bop made it a point not to include the cause of Pharoah's death. So, it could be assumed that the family may simply be awaiting the results of an autopsy before making a statement.
The jazz music community has been sharing touching tributes to honor Pharoah Sanders' legacy.
Not all musicians are able to leave a lasting mark with their talent, but Pharoah is one of the privileged few. He has long been celebrated for influencing the masses with melodic flair and multiphonic techniques.
Throughout Pharoah's career, the saxophonist drew upon African music styles, which started with the 1969 album "Karma." From there, Pharoah went on to lead a three-decade-plus career that has birthed collaborations with Carla Bley, Don Cherry, Stanley Clarke, Alice Coltrane, and many more prominent jazz musicians.
It's no surprise that the Little Rock native's legacy will continue to live on within the Jazz world.
"Pharoah Sanders was inspiring on so many levels. Grateful that I had the opportunity to see him perform live in D.C. In his saxophone, you can hear the depth of suffering & spiritual transcendence of African people. The Creator, indeed, has a master plan," a Twitter user shared.
What was Pharoah Shaders's net worth?
Pharoah Sanders's net worth or net income is estimated to be between $1 Million – $5 Million dollars, according to Buzz Learn. He has made such amount of wealth from his primary career as Jazz Saxophonist.
Our thoughts and prayers are with the family and loved ones of Pharoah Sanders.