Prince Harry and his wife Meghan Markle have changed residence till they finally settled in their current home. So, where do they live now?
There was once a time when Prince Harry and Meghan Markle were all anyone talked about, from the rampant rumors to the media frenzy following their engagement. Finally, they were married and they had their first child together. Now, they are parent of two children; Archie Harrison Mountbatten-Windsor, Lilibet Diana Mountbatten-Windsor. And, slowly, the media circus died down just a bit
Then, when they decided to step back from their royal family duties, they created more uproar in the British royal family. But what some people are still curious about, as Meghan and Prince Harry are often spotted in the news still, is where they live.
So, where do Meghan Markle and Prince Harry live now?
When they made the 'notorious; decision to forfeit their duties as members of the royal family, Meghan and Prince Harry first moved to Canada. They initially stayed in a mansion on Vancouver Island, a quiet, idyllic spot off Canada's Pacific Coast. According to a source for People, the couple spent much of their time hiking in the woods and relaxing indoors. TMZ even photographed Harry visiting a local grocery store to pick up sandwiches in mid-February, so it seems they'd fully embraced the simple life.
However, shortly after, they relocated and moved into Tyler Perry's mansion in Los Angeles, where Meghan's mother, Doria Ragland, lives, as well as many of her friends. The move followed the announcement that the US-Canadian border would be closed to nonessential travel due to the novel coronavirus (COVID-19) pandemic.
And now, Meghan, Prince Harry, and their children live in Santa Barbara South Coast, Calif, Montecito It's a far cry from where they once lived with the rest of the royal family but, it appears, that's the point.
In August 2020, People reported that the pair bought a home in the beautiful seaside town. "The Duke and Duchess of Sussex moved into their family home in July of this year," a rep for Harry and Meghan stated. "They have settled into the quiet privacy of their community since their arrival and hope that this will be respected for their neighbors, as well as for them as a family."
According to the funding section of the Sussex Royal website, the Duke and Duchess will continue to have use of Frogmore Cottage as their official residence whenever they return to the UK (with Queen Elizabeth's permission, of course). The couple last visited the Commonwealth in early March to fulfill their last engagements as working royals, and in the midst of the coronavirus outbreak, it's unlikely they'll be able to visit again anytime soon. Here's hoping they're living their best lives together.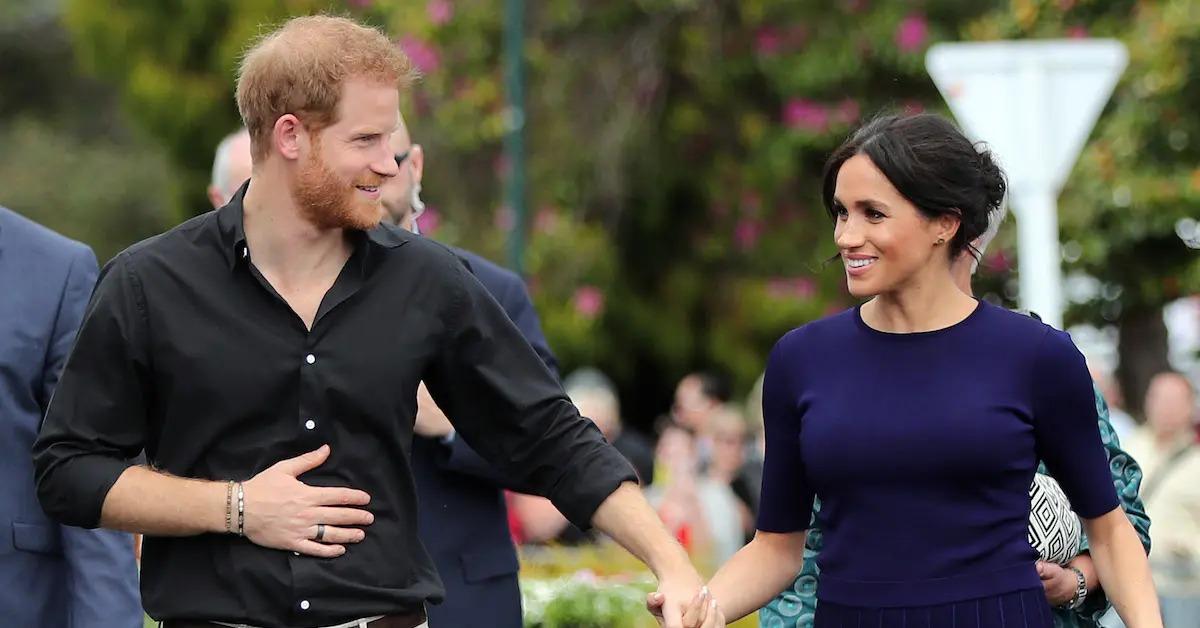 Prince Harry and Meghan Markle famously denounced their royal duties.
Besides their relationship details being splashed across tabloids all over the world, Prince Harry and Meghan's relationship has continued to remain in the spotlight, as much as they might have tried to gain some privacy. One such instance was when they famously stepped back from their royal family duties in January 2020.