Roger Federer's kids keep the busy dad of two sets of Twins on his toes but who is Mirka Ferderer?
In a span of just a few weeks, professional tennis legends Serena Williams and Roger Federer announced their respective retirements from the sport. On Sept. 15, 2022, the eight-time Wimbledon singles champion took to social media to announce his decision, which resulted in millions of hearts breaking around the globe (including ours).
As he prepares to hang up his racket, many fans are curious to know who was the woman behind him as the popular saying goes "behind every successful man is a woman".
Roger Federer is known to most as a Swiss professional tennis player who has won countless grand slam titles during his epic career. But to four young kids, he's simply known as "Dad." And one thing's for sure: Roger's two sets of twins definitely keep him busy.
Let's take a closer look at the 20-time grand slam champion's family dynamic. Because the odds of having kids like his — two sets of identical twins — are 1 in 110,000.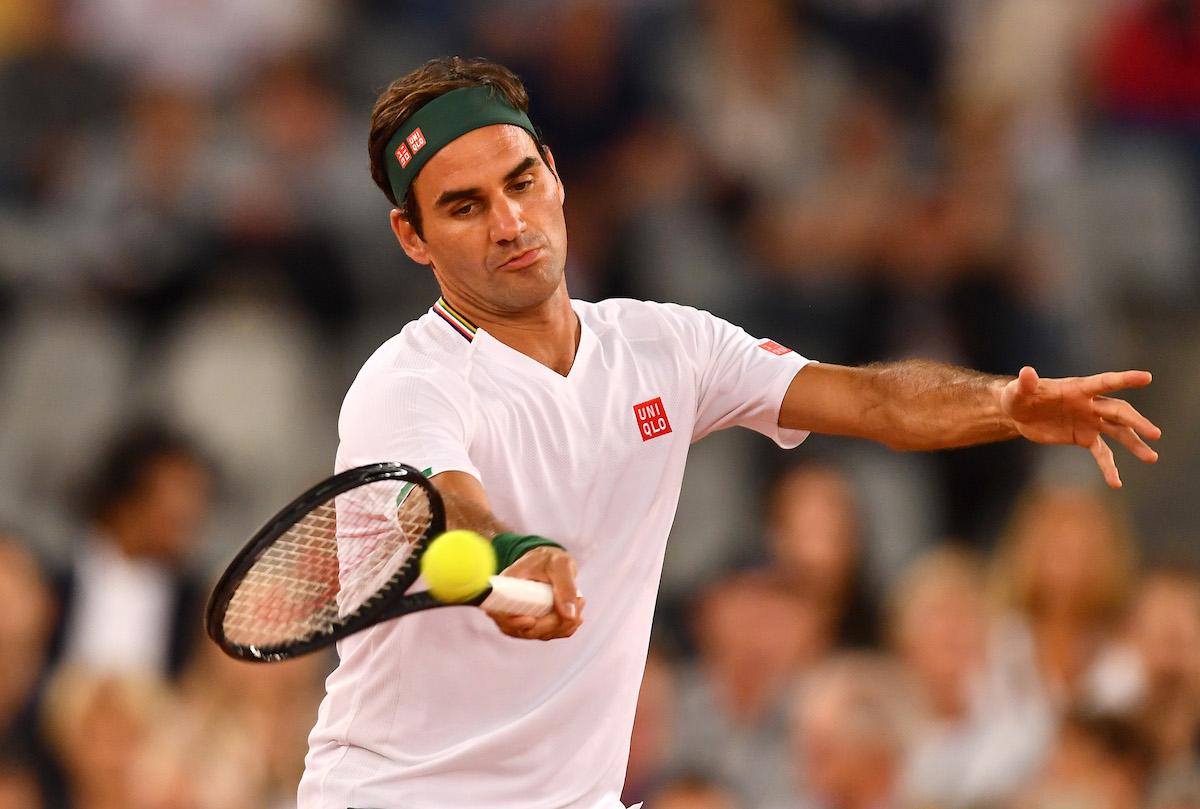 Who is Roger Federer's wife, Mirka Federer?
Miroslava "Mirka" Federer is a Swiss former professional tennis player — and that's how she ended up meeting Roger at the 2000 Summer Olympics. Unfortunately, she ended up retiring in 2002 because of a nagging foot injury.
Mirka and Roger tied the knot in April 2009, which was actually just a few months before they became parents.
Roger and Mirka Federer welcomed identical twin girls in 2009.
On July 23, 2009, Roger and Mirka welcomed their first set of identical twins: daughters Myla Rose Federer and Charlene Riva Federer. Not long after his twin girls were born, the tennis star opened up with The Guardian about new fatherhood.
"We love our role and try to be the best parents we can," Roger told the publication at the time. "It's definitely a very positive change in my life. I didn't expect that, but it's a pleasant surprise. We're enjoying every second with them. Mirka spends 24 hours with them, and I spend a little less because I'm at the tennis sometimes, which I still have to do."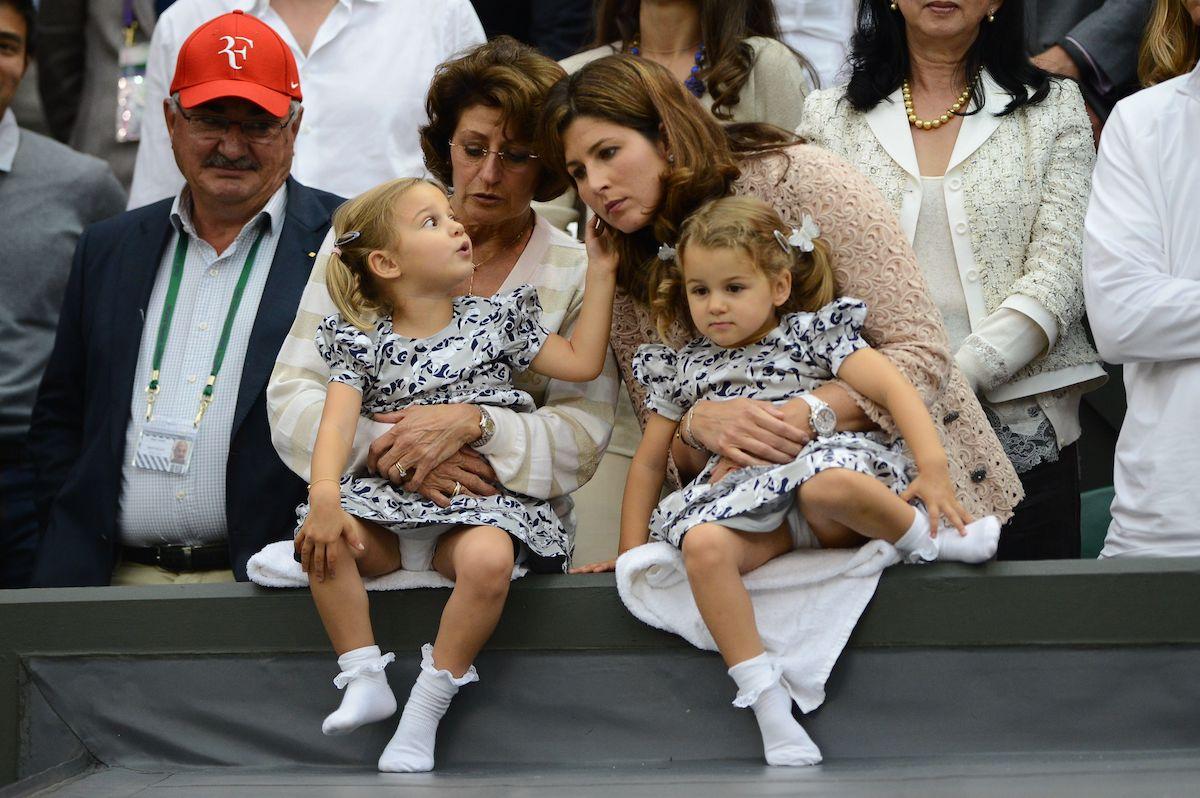 Roger and Mirka welcomed identical twin boys in 2014.
On May 6, 2014, Roger and Mirka welcomed a second set of identical twins: sons Leo Federer and Lennart "Lenny Federer." Roger ended up pulling out of the Madrid Open because of the due date of his younger two kids.
"I apologize to my fans and hope to be back in Madrid next year," he told CNN at the time. "I'll be training near my home, and am excited to rejoin the Tour soon."
Like many parents of identical twins have expressed, there seems to be a bit of a learning curve when it comes to telling the kids apart — especially when they're babies.
"I used to sometimes if I couldn't see their face right away," Roger admitted to Vogue for the publication's 73 Questions series in July 2019. "But no, nowadays I'm a pro. Of course, I can tell them apart."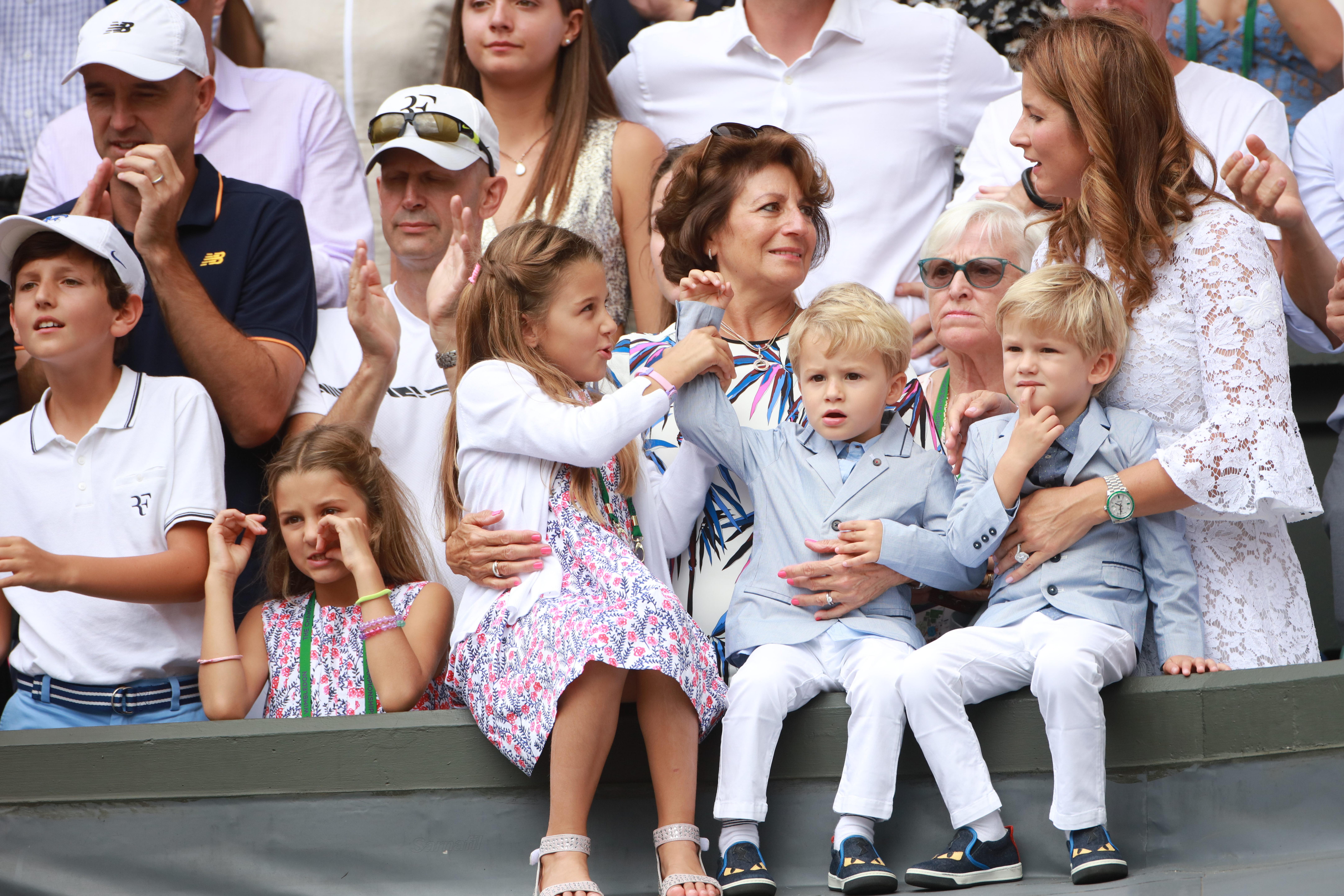 Roger Federer's kids often cheer him on during his tennis tournaments.
In July 2017, all four of Roger's kids basically stole the show at Wimbledon. They were just that cute.
"They have no clue what's going on," Roger told the BBC following his win, in reference to his 3-year-old boys. "They think this is probably a nice view and a nice playground but it's not quite like that here, so one day, hopefully they'll understand. But it's very special."
Meanwhile, his daughters — who were nearly 8 at the time — seemed to have had a better grasp of what was doing on. "They enjoy to watch a little bit. They come for the finals, I guess," Roger added.
Isn't it wild to imagine? Having not one but two sets of identical twins isn't only extremely rare — but it sounds pretty darn exhausting, too. Add that responsibility to training and competing as a professional athlete, and it's mind-blowing how Roger musters the energy to do it all.
In September 2022, Roger announced his retirement.
On Sept. 15, Roger announced his retirement from high-level professional tennis.
"As many of you know, the past three years have presented me with challenges in the form of injuries and surgeries," Roger shared in a lengthy post on his social media accounts. "I've worked hard to return to full competitive form. But I also know my body's capacities and limits, and its message to me lately has been clear."
"I am 41 years old. I have played more than 1500 matches over 24 years," he continued. "Tennis has treated me more generously than I ever would have dreamt, and now I must recognize when it is time to end my competitive career."
Roger announced that the Laver Cup — which begins on Sept. 23, 2022 — would be his final Association of Tennis Professionals (ATP) event. He added he intends to keep playing tennis, "but just not in Grand Slams or on the tour."
"This is a bittersweet decision because I will miss everything the tour has given me," Roger stated. "But at the same time, there is so much to celebrate. I consider myself one of the most fortunate people on Earth. I was given a special talent to play tennis, and I did it at a level that I never imagined, for much longer than I ever thought possible."
"The last 24 years on tour have been an incredible adventure. When it sometimes feels like it went by in 24 hours, it has also been so deep and magical that it seems as if I've already lived a full life. I have had the immense fortune to play in front of you in over 40 different countries. I have laughed and cried, felt joy and pain, and most of all, I have felt incredibly alive."
Roger thanked many in his retirement announcement, including his competitors on the tennis court: "I was lucky enough to play so many epic matches that I will never forget. … We pushed each other, and together we took tennis to new levels."
"Finally, to the game of tennis: I love you and will never leave you," Roger concluded.