Who are Sergio Ramos's children with Pilar Rubio? — Get to know the soccer star's kids.
Sergio Ramos García is a Spanish professional footballer who plays as a center-back for Ligue 1 club Paris Saint-Germain and the Spain national team.
The 36 years old who was born on March 30, 1986 in Camas, Spain had an incredible time with Real Mardrid. In fact, Sergio Ramos' life has gotten even more demanding since he and his wife welcomed their fourth child.
Let's take a deep dive into the Real Madrid and Spain captain's kids, shall we? Because he's one busy papa.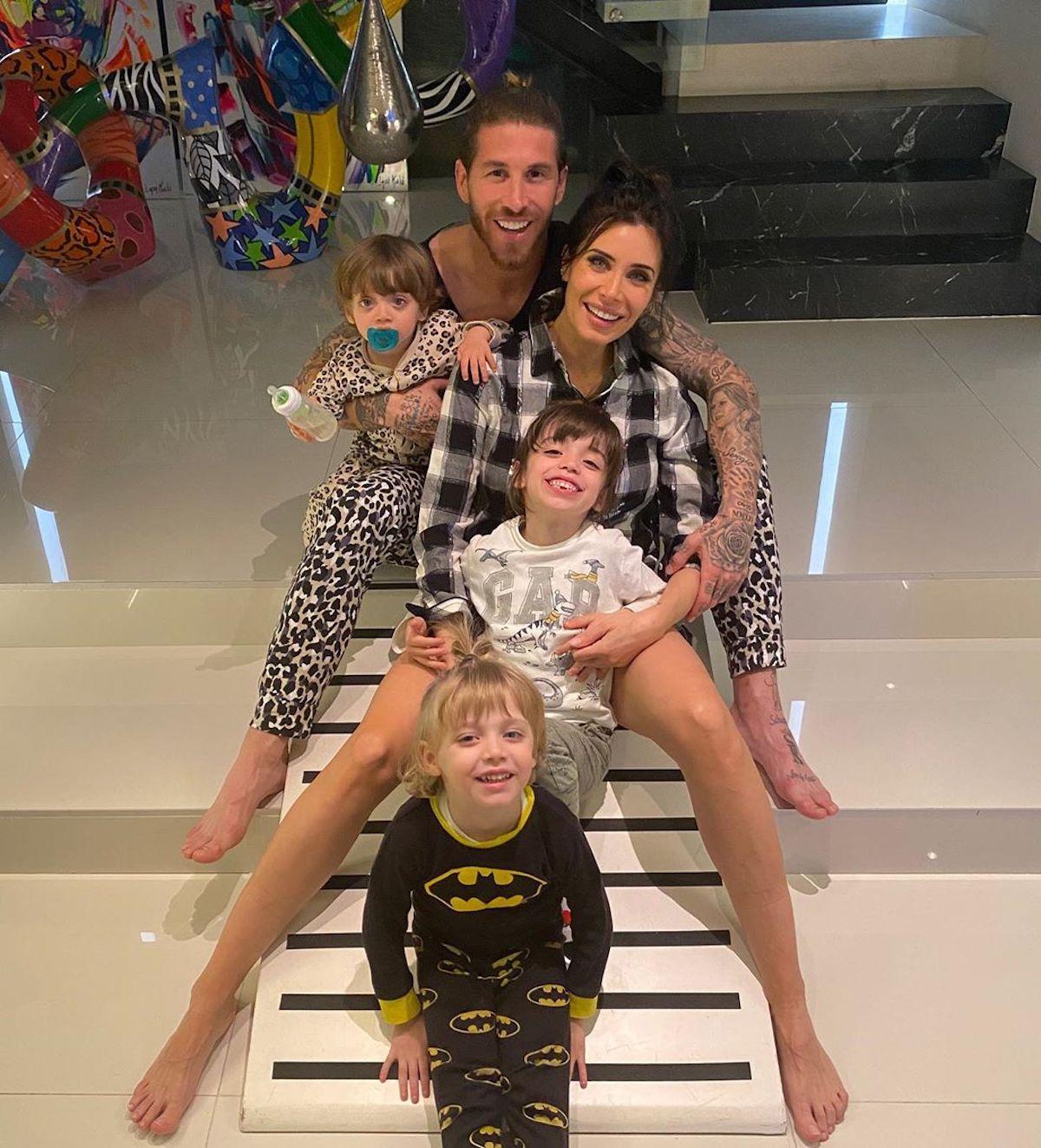 Sergio Ramos and his wife, Pilar Rubio, have four kids.
Sergio — who was a captain for both Real Madrid and Spain — took to social media on July 27 to introduce his fourth child. He and his wife, Pilar Rubio, welcomed a son they named Máximo Adriano Ramos Rubio. The newborn was born at 6:56 p.m. on July 26, and he weighed in at 3.270 kilograms or just over 7 pounds.
"Mum and baby are perfectly fine. Always proud of you, my love. I love you to pieces!" the proud dad wrote on Instagram alongside a photo of himself, Pilar, and baby Máximo in a hospital.
Meanwhile, on her own Instagram post introducing their newest addition, Pilar wrote the caption, "Thanks for always being there for me, Sergio Ramos. I love you!"
Sergio and Pilar also have three other sons: Sergio Ramos Rubio Jr, who was born in 2014; Marco Ramos Rubio, who was born in 2015; and Alejandro Ramos Rubio, who was born in 2018.
Sergio Ramos' kids enjoy "helping" him during workouts.
A quick peek at Sergio's Instagram grid reveals that the pro soccer player regularly shares plenty of videos and photos featuring his adorable kids. One particularly entertaining clip shows Sergio doing a plank when Alejandro waltzes over wearing boxing gloves and decides to hop on his dad's back — effectively making the workout a bit more intense.
"Never lose focus! Work work work," the impressively strong dad wrote. "With my little man."
In a March Instagram post, Sergio, a visibly pregnant Pilar, and their three kids are participating in a joint sweat session. "Family workout done!" he captioned the shot.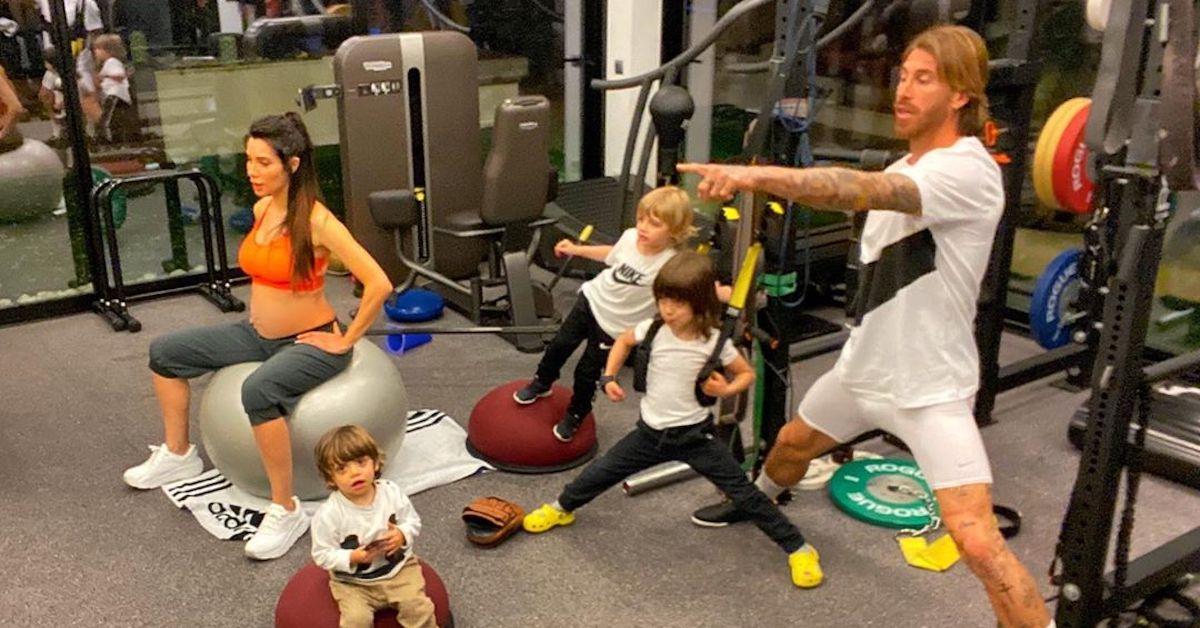 Yet another video shows Sergio working with his older two kids on dribbling the soccer ball. "Ball control + reaction time + fun. We have to keep working," he captioned the father-son bonding moments.
Sergio's kids are musically talented like him.
Not only is Sergio super fit and seriously talented on the soccer field, but he's also musically talented, too. In May, the patient father shared a clip of himself helping Sergio Jr. on the piano.
"We grow together. We learn together. We enjoy together," he captioned the jam session. "Love you to pieces, son."
There you have it! In addition to being a professional soccer player, Sergio Ramos appears to be a loving and highly-involved father of four kids — at least judging by the adorable updates via Instagram. We can't wait to see more glimpses into his family, especially now that baby Máximo is here. Congrats to the family on their newest addition!