Who is Stephen Colbert in a relationship with? Stephen Colbert has been happily married to his wife for over two decades.
There are few comedians who have had the impact on 21st-century pop culture that Stephen Colbert has. Whether it be through his work on The Colbert Report, frequent major award wins, or even his 2008 presidential bid, Stephen has engrained himself into today's comedic landscape like no other. Now, he's pivoting to another fun and hilarious gig: hosting Pickled a new celebrity pickleball game show.
For all of those reasons and more, legions of fans worldwide are familiar with Stephen's unique brand of comedy. However, not as many fans may be aware of the circumstances surrounding his personal life. With that being said, who is Stephen's wife? Does he have any kids? Keep reading to find out!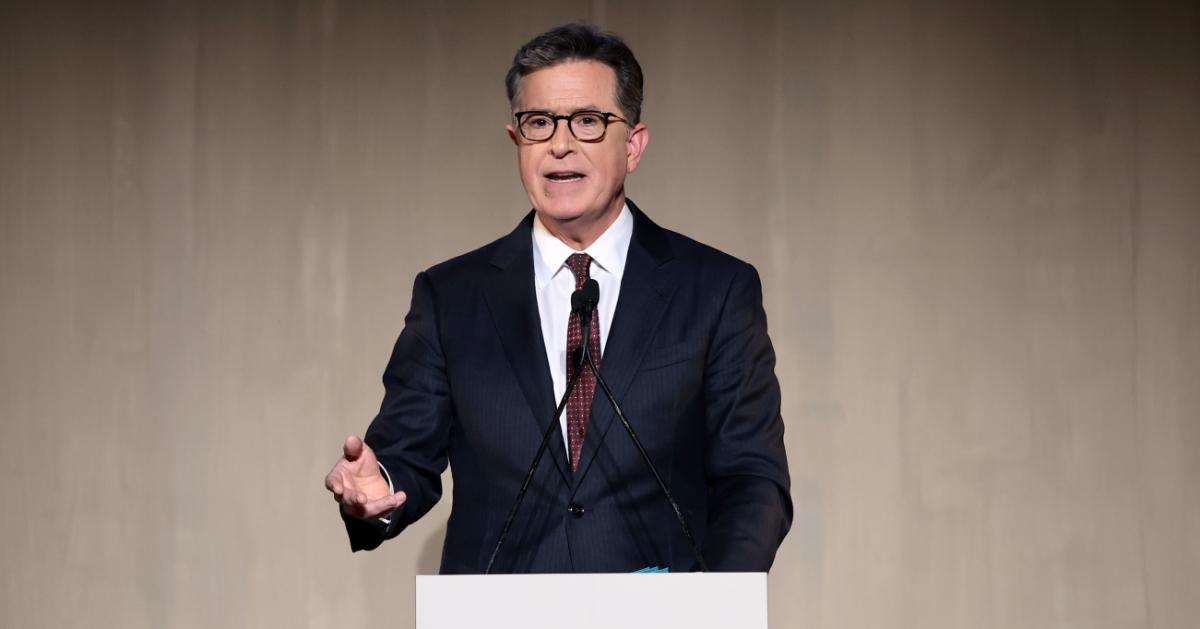 Who is Stephen Colbert's wife?
Stephen has been married to Evelyn "Evie" McGee Colbert for more than 20 years now, and the couple has been happily in love during that entire time.
According to her IMDb, Evelyn was born on July 23, 1963, in Charleston, S.C. She is a graduate of the University of Virginia, where she earned her degree with a double major in English and drama. After that, she also graduated from New York City's Circle in the Square Theater School.
Stephen has been candid about how he and Evelyn met one another in the past. He revealed the entire story to his fans on live television once, and it's nothing but heartwarming.
He said that he had been dating another woman at the time who gave him an ultimatum: marriage or breakup. Stephen returned home to Charleston, S.C. to clear his mind. When his mother asked if he was ready to marry the woman, he wasn't sure, to which she replied "'I don't know' isn't good enough."
So, Stephen decided she was right and attended a play premiere that night with her to clear his mind. While there, he spotted a woman in a black linen dress and thought, "Her. Honest to God I thought, there's your wife, you're going to marry her." After the show, they finally interacted and it turned out that they had mutual friends and both grew up there, but just went to different schools. They started dating after that and the rest was history.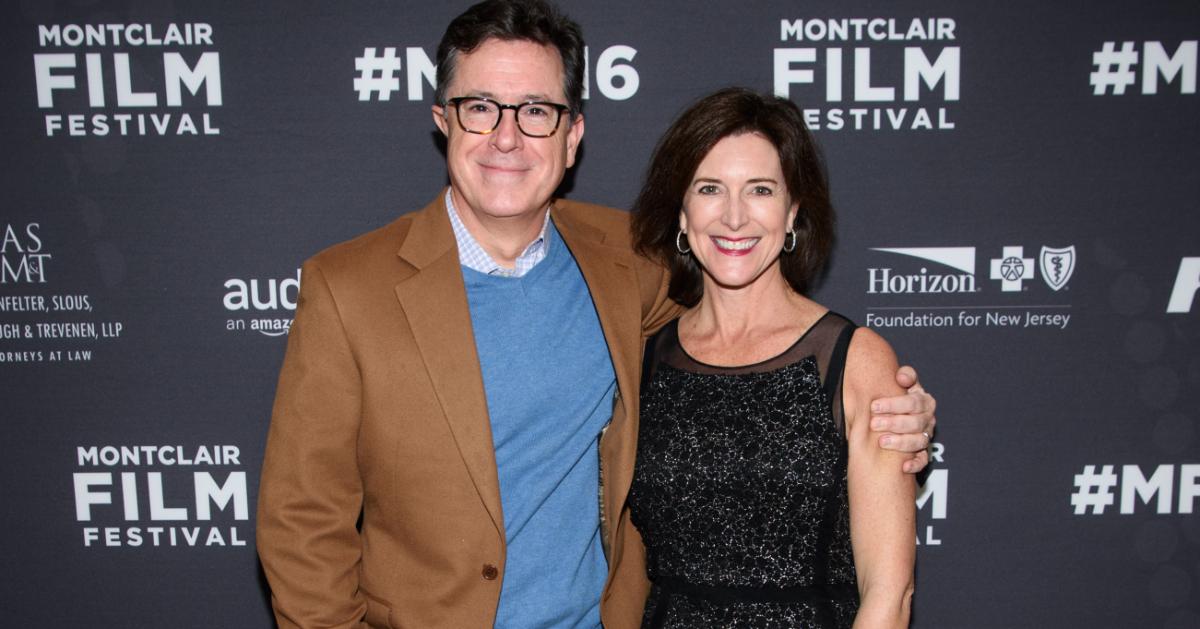 Evelyn, a talented actress in her own right, has a filmography that includes roles on The Hobbit: The Desolation of Smaug, In the Saddle, Alpha House, and Nuptials. Currently, Evelyn works as a member of the Montclair Film Board of Trustees, where she serves as its president. The organization is based in Montclair, N.J., which her family calls home.
Does Stephen Colbert have any kids?
When you're one of 11 children, it makes sense that you'd probably want to set up a family of your own someday too, and that's exactly what Stephen has done. His loving marriage to Evelyn has birthed three children: Madeline, their daughter who was born in 1995, Peter, their son who was born in 1998, and John, their son who was born in 2002.
Just like the terms by which his marriage came to be, Stephen has been very candid about what being a parent means to him. Per BuzzFeed, he said, "I didn't know what to expect, but I think the most surprising thing is that, while it's hard — it's hard — but even the hard parts are just beautiful."