Two of Tony Hawk's kids are following in his Pro Skating footsteps. Let's meet his family.
When it comes to skateboarding, Tony Hawk is known as a living legend. Not only does he have a decorated career, but he's also basically a household name with tons of merch and popular video games. Even though he's retired from the profession, he hasn't turned away from his passion completely and has even passed it down to his kids.
Over the years, Tony has been married a few times and had a few kids. Who are they, and what have they been up to? Although it seems likely for them to take an interest in pro skating themselves, they each have their own interests and have made their own paths in life. Here's what we know about his family.
Tony Hawk's wife, Cathy Goodman, plays an integral role in his personal life.
Despite having been married three times prior, Tony's relationship with Cathy Goodman has been his most profound and fulfilling yet. Wed on June 27, 2015, in a ceremony in Limerick, Ireland, Tony and Cathy have lovingly worked to build a better life for themselves and their children.
In an interview with the Sydney Morning Herald, Tony described how he and Cathy took up with one another. "I married my fourth wife, Cathy Goodman, in 2015. She grew up in Detroit as a punk rocker who skated in the '80s. We connect on a deep level in terms of our approach to life. I hate to use the word 'alternative,' but we have a unique approach to parenting."
On raising their respective kids from past relationships together, Tony is ready for all the challenges it entails. "We truly enjoy the challenges of raising children, of giving them the tools to make really good choices," he said. He spoke to how much he enjoys the unique family situation he and Cathy have built over the last few years.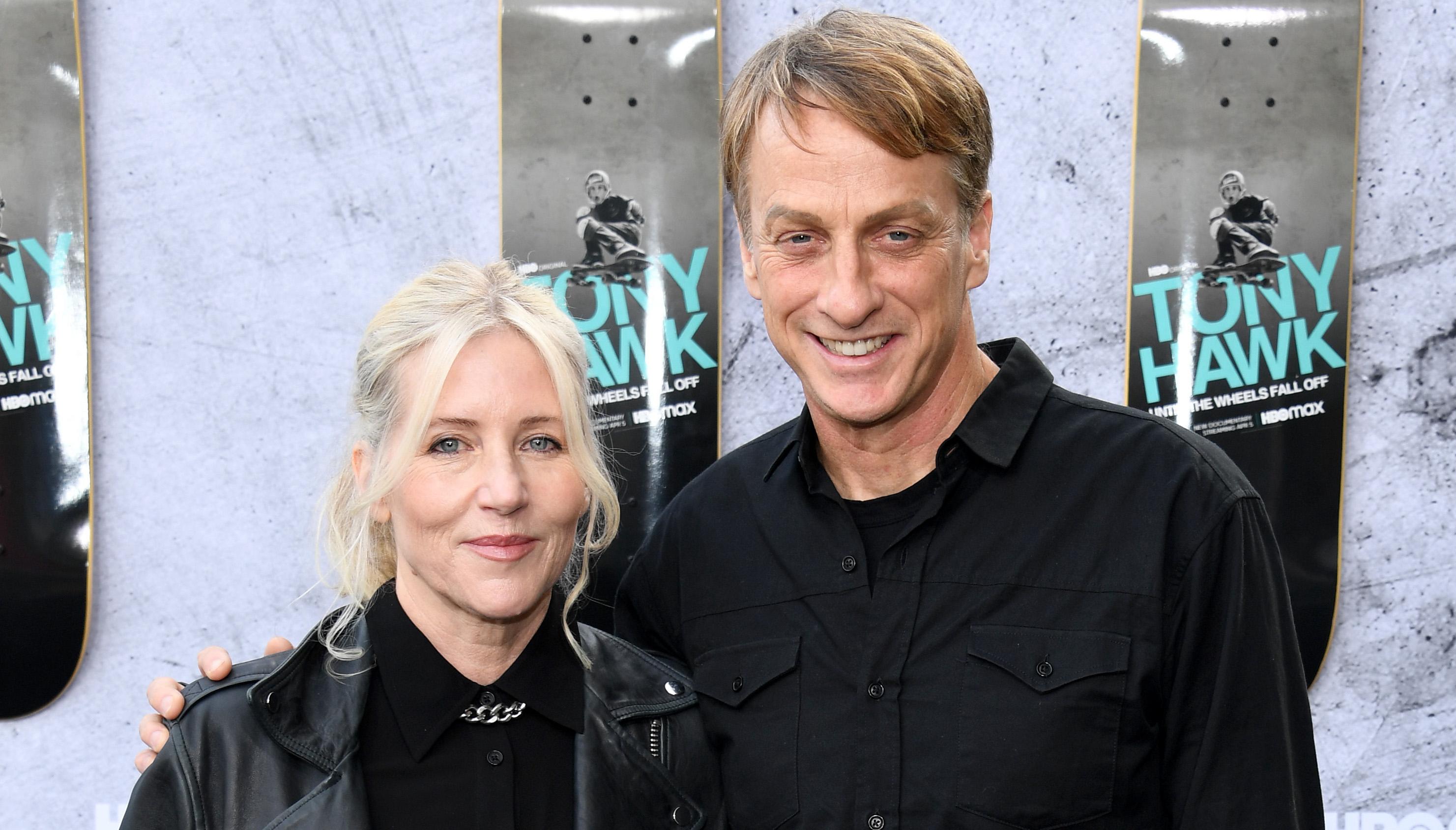 Tony and Cathy seem to love co-parenting each other's children.
Although they have a loving relationship with one another, Tony and Cathy actually don't have any kids of their own (yet!). Nonetheless, they co-parent each other's children from past relationships as though they are their own.
Cathy, who has sons Miles and Calvin from a previous marriage, fervently posts about them on Instagram, and they've become a core part of Tony's life too. As for the pro skater himself, Tony actually has four children: sons named Riley, Spencer, and Keegan, and a daughter named Kadence.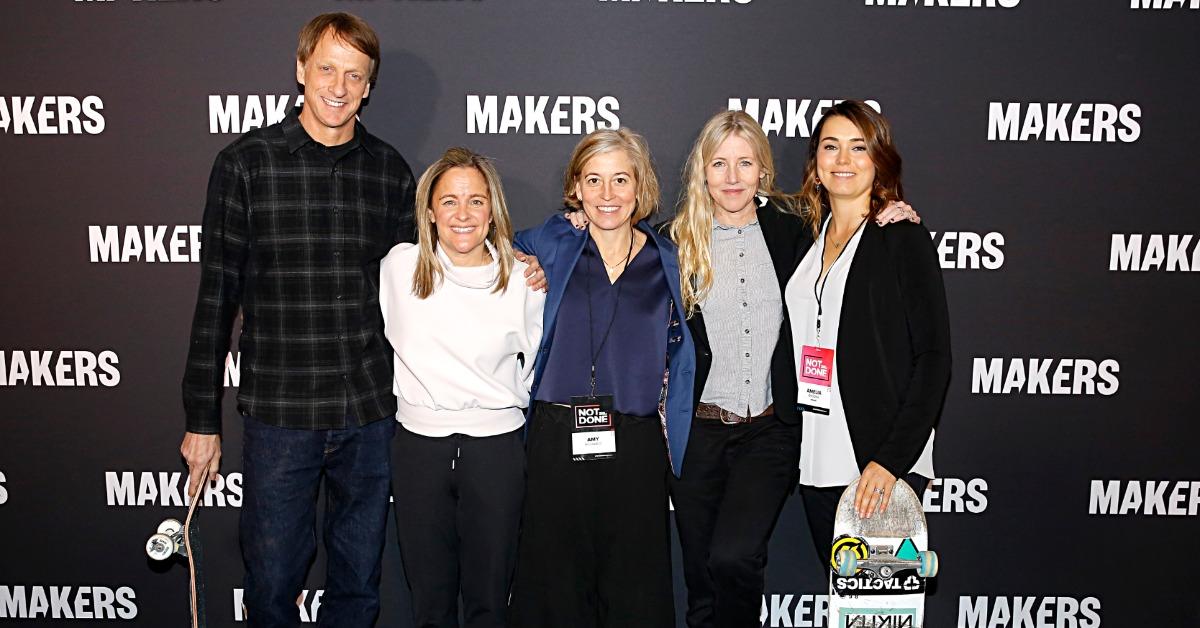 Who are Tony Hawk's kids?
In total, Tony has four kids. From his first marriage to Cindy Dunbar, he has a son named Hudson Hawk who goes by his middle name Riley. He has followed in his footsteps and is also a pro skater, although he's known for a different style than his dad. He also plays guitar and sings in a band called Warish.
Although Riley's got a name for himself, he's not big on social media. In fact, it looks like his Instagram was deleted sometime in early 2022. But some fans got screenshots of his Instagram Stories showing that he had been dating the daughter of rock music royalty Kurt Cobain and Courtney Love, Frances Bean Cobain.
With his second wife, Tony has two kids: Spencer and Keegan. Spencer also makes music under the name Gupi, but he's got a more electronic sound to his songs compared to his brother. As for Keegan, he's a landscape photographer, according to his Instagram.
With his third wife, Tony has his only daughter named Kadence Clover Hawk. He has shown that Kadence has an interest in skateboarding, too.
On his Instagram, Tony posted a video of Kadence skateboarding on a ramp for what looks like the first time. In the caption, he talks about how she was nervous but he felt like he was more nervous than her.
Back in 2015, Tony and his current wife, Cathy Goodman got married. As of now, the two don't have any children together.