Is NASCAR driver Tyler Reddick OK? He pulled out of a Race after saying his head hurt.
It's impossible to escape injury in any sport, but at the end of the day, an athlete's or driver's health is more important than a race or a game.
Naturally, NASCAR fans were concerned about driver Tyler Reddick after he pulled out of a recent NASCAR race at the Martinsville Speedway in Virginia. What happened to Tyler Reddick that caused him to say that his head hurt?
Tyler actually had been attempting to race like normal after he experienced a car crash during a prior NASCAR race at the Homestead-Miami Speedway.
Given that that crash occurred the weekend before Tyler's race at the Martinsville Speedway, we don't blame him for exiting the second race after he noticed his head was hurting.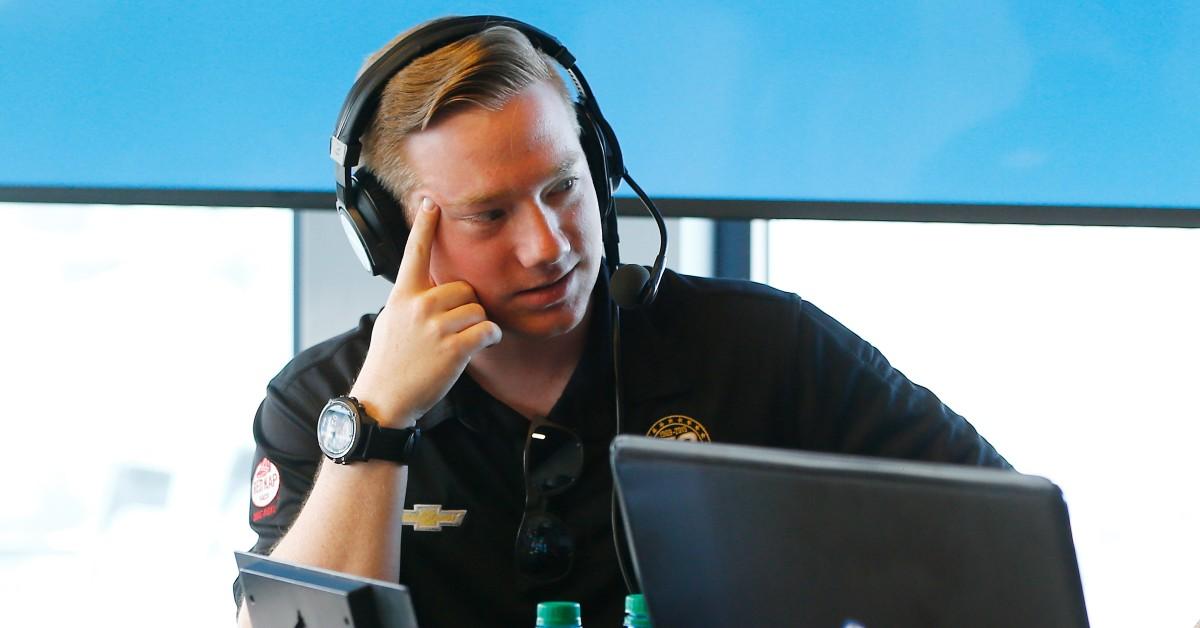 What happened to Tyler Reddick? Did he get a concussion?
According to Racing News, Tyler accidentally spun out of control during the race at the Miami-Homestead Speedway and crashed into a wall.
However, he still attempted to compete in the race at Martinsville a week later on Oct. 30, 2022. NASCAR fans were concerned when a radio transmission captured Tyler saying, "I haven't felt right since that restart. My head hurts." He had also rear-ended another NASCAR driver at the Martinsville race, making matters worse for Tyler's condition.
Per a report from Sports Casting, Tyler's crew chief Randall Burnett told the NASCAR driver, "Remember, health is more important. Don't put yourself in a bad situation here."
Tyler had asked if there was a replacement driver for him. He knew if they couldn't get a driver to replace him his whole team's day would be over if he withdrew. Thankfully, Randall continued to place Tyler's health as the priority, telling him, "[The fact that nobody] is here [to replace you] is our problem."
Tyler ultimately decided to withdraw from the NASCAR race and seek medical treatment (the wisest decision for sure).
Tyler stated that he hadn't been feeling well all week following his Miami crash.
Thankfully, it looks like Tyler is OK following his initial head-related concerns. Richard Childress Racing released a statement saying, "[Tyler] was evaluated and released from the infield care center, where he passed his neurological evaluation."
The end of the statement added, "He will be evaluated this week as an added precaution."
The 26-year-old NASCAR driver has been a certified rising star this year, but it's unknown as of Oct. 31st, 2022 if he'll race in the NASCAR Cup Series Championship in Phoenix, Ariz. on Sunday, Nov. 6th.
However, the most important thing is that Tyler is OK, and like many other NASCAR fans, we hope he has a full and healthy recovery before hitting the race track once again.