How much is CM Punk's net worth? CM Punk may be out of a Job following his remarks at an AEW Press Conference.
CM Punk is an American wrestler who currently wrestles for AEW.
CM PUNK Quick Profile Summary
Profession: Wrestler
Net worth: $12 million
The narratives devised around wrestling matches are often more than enough to satisfy the many fans of the sport. Sometimes, though, the behind-the-scenes drama can be just as juicy, and that appears to be the case for CM Punk, who delivered some truly scathing remarks about his colleagues during a recent press conference. Following the press conference, many want to know what CM Punk's net worth is.
What is CM Punk's net worth?
CM Punk spent the early part of his wrestling career working in the world of WWE, where he established a pretty substantial following. Although he retired from that league, many fans were delighted when he came out of retirement to join AEW, which is where the 43-year-old wrestles now. According to Celebrity Net Worth, CM Punk's current net worth is $12 million.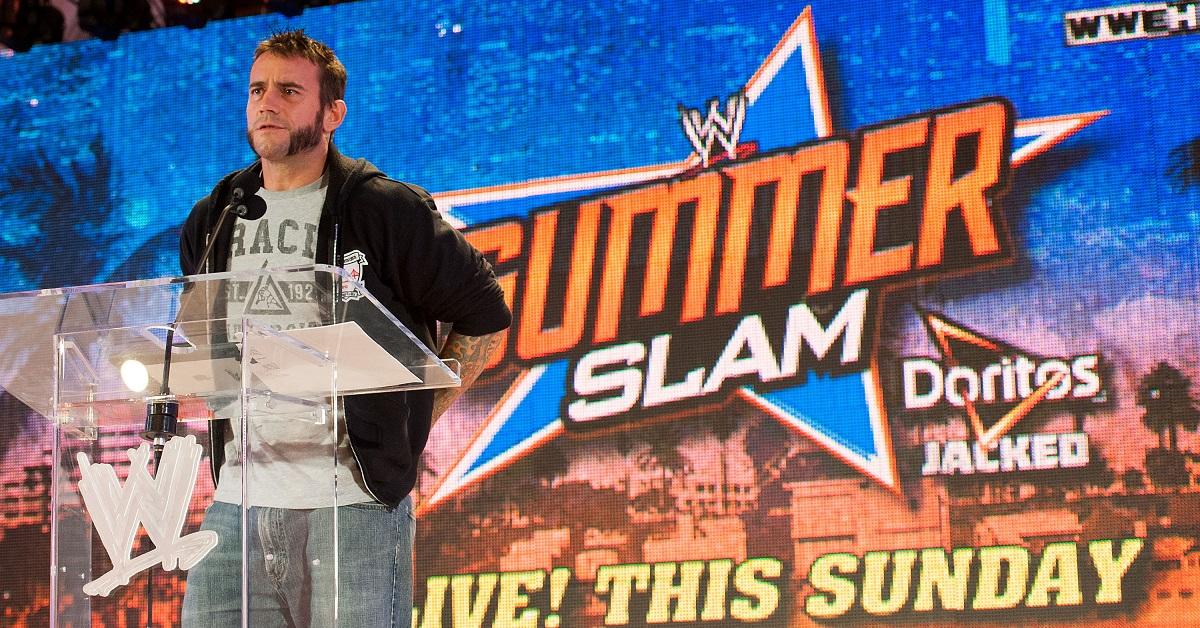 What is CM Punk's salary?
CM Punk, who was born Philip Brooks, has made the majority of his money through professional wrestling, either directly through his salary or through partnerships and brand deals that came out of the fame he accumulated through being a well-known wrestler.
CM Punk, who made his debut for AEW in 2021, was reportedly signed to a three-year deal with the wrestling league with an annual salary of $3 million.
That salary certainly plays a substantial role in building and maintaining CM Punk's overall net worth, but following his recent press conference, it's unclear whether he'll be allowed to finish that contract and take home the amount of money he was originally offered. In fact, the press conference and its aftermath have led some to wonder whether CM Punk will be released completely.
Is CM Punk being released?
Following a press conference in which he railed against many of the higher-ups at AEW and then got into a physical altercation with VPs of the organization backstage, conflicting reports have emerged that CM Punk could be released, fired, or suspended for his conduct.
Much of this speculation is coming from fellow AEW stars, who don't see how CM Punk can continue on in the league unless he makes an attempt at amends.
"Right now AEW talent have not been told, anything official. Almost all I've spoken to believe CM Punk will have to go or make major amends to remain with the company. A lot of the talent hasn't arrived where Dynamite broadcasting from yet, but the heat on Punk is unreal," Sean Ross Rapp of Fightful wrote on Twitter.
It seems clear that, whatever CM Punk's punishment might be, it hasn't been officially decided yet. Instead, speculation and rumors have taken over the conversation around the incident. Regardless of what happens with CM Punk, though, it's clear that some sort of punishment is going to be in order. His bad behavior may not end his wrestling career, but it's clearly brought him close to the edge.