Who is Hayley Williams dating? Singer Hayley Williams officially confirms she's in a relationship with her Paramore bandmate.
Nearly four years since their last single, Paramore is back with new music!
On Sept. 28, the Grammy Award-winning alt-indie band released the song "This Is Why" as the lead single from the upcoming album of the same name. As one could expect, the title track received critical acclaim. Plus, many fans continue to praise the lyrics, especially the line, "This is why I don't leave the house." Come on — that's so relatable!
With the band officially back in the limelight, fans are dying to know what the musical trio has been up to since their last album, especially lead singer Hayley Williams. Well, not only did she release two solo albums — "Petals for Armor" and "Flowers for Vases / Descansos," but the renowned songwriter also introduced a new love into her life.
On that note, who is Hayley Williams dating? Keep reading to find out!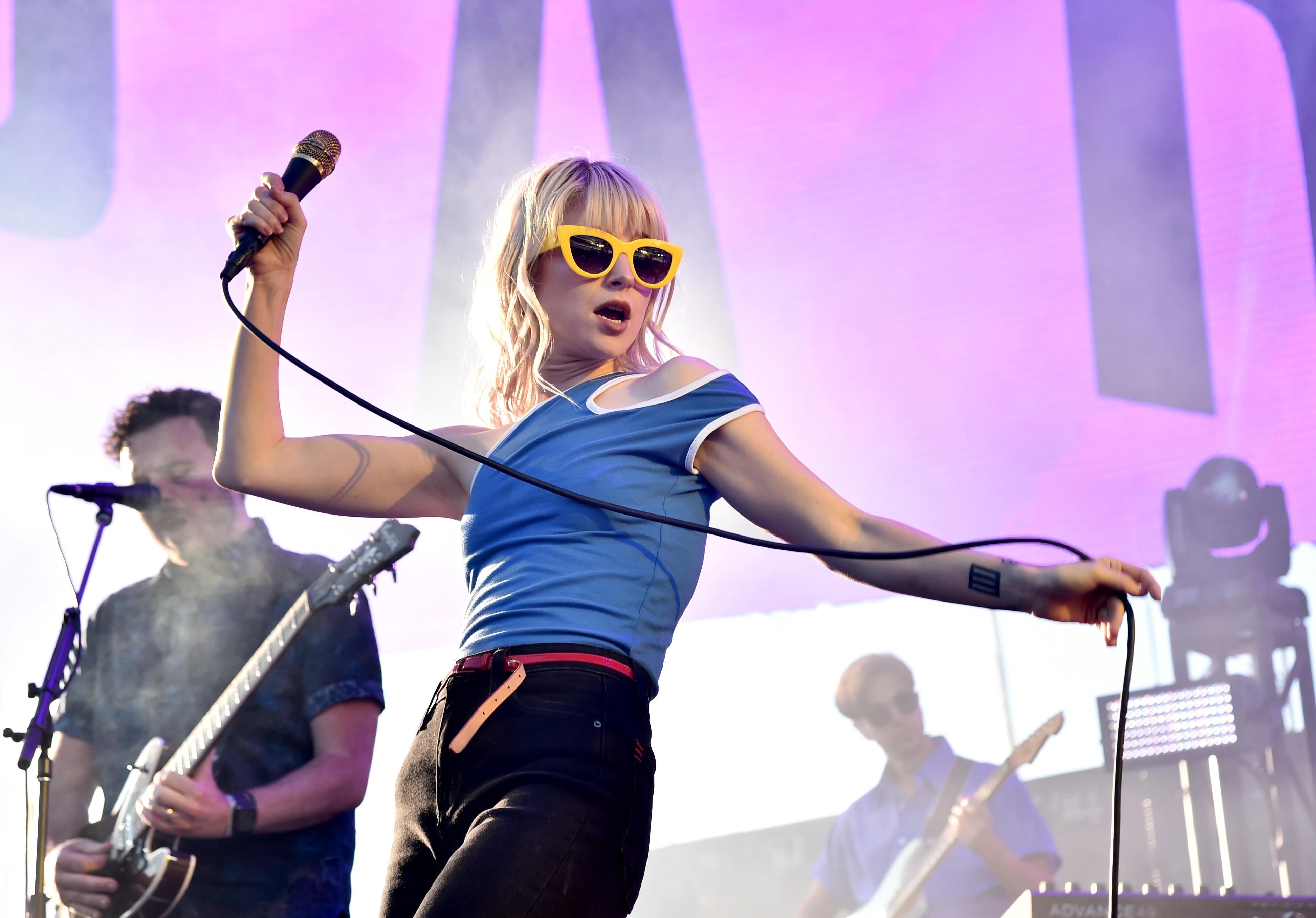 Who is Hayley Williams dating?
Following the release of "This Is Why," the wildly popular band spoke with The Guardian. During the interview, the 33-year-old songstress commented on her relationship status and confirmed she is dating Paramore's lead guitarist, Taylor York. The pair declined to comment further, which leaves us to wonder when their nearly 15-year friendship turned romantic.
Obviously, fans went absolutely wild over this announcement since there have been many rumors over the years regarding their relationship. One person tweeted, "I don't really care about real-life people's relationships, but Hayley Williams and Taylor York dating has slightly restored my faith in love."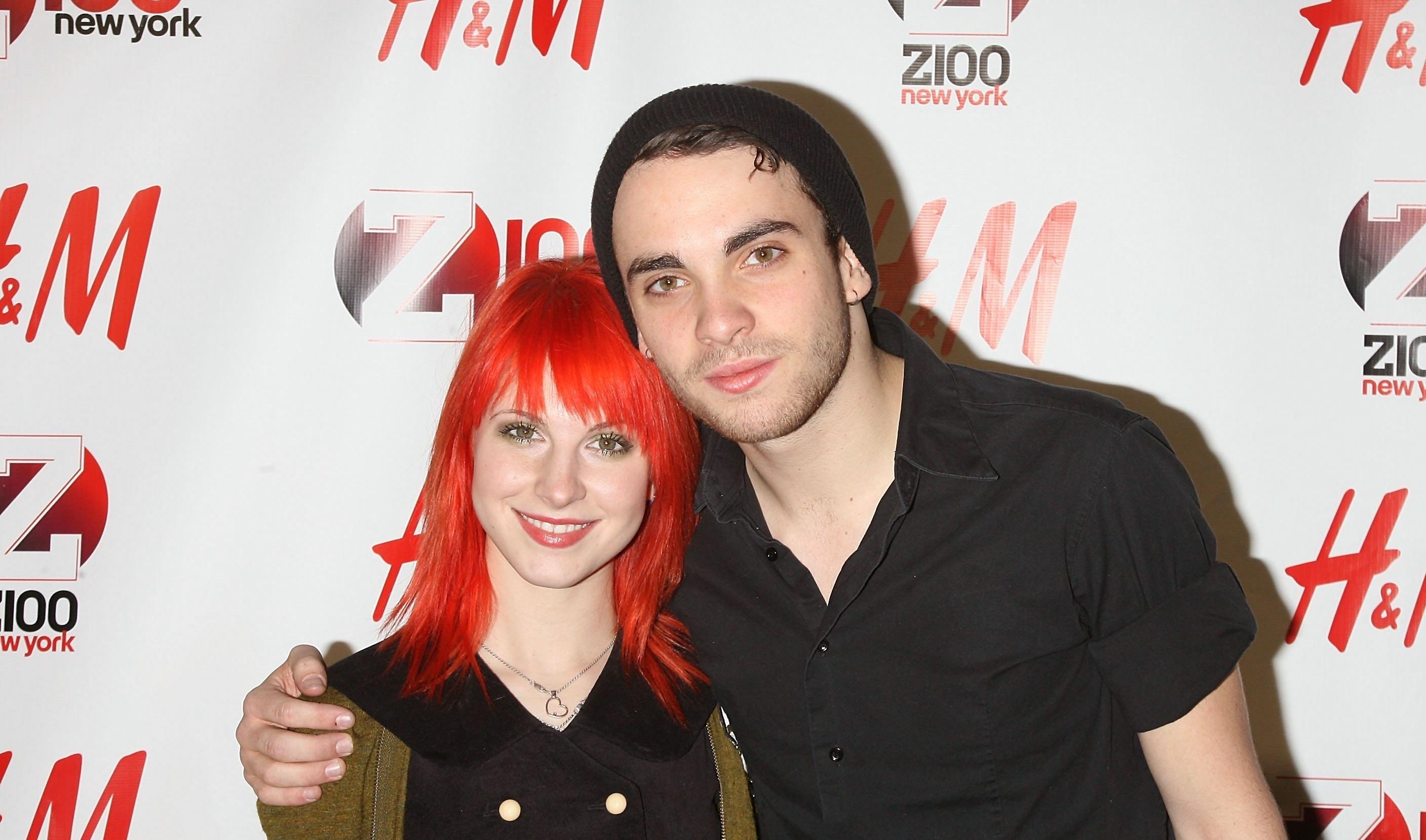 Another added, "No, because the fact that when I was like 15 and obsessed with Paramore, I used to ship Hayley Williams and Taylor York so bad, and now they finally confirmed they're together!!! My heart is so full!!!" A third fan commented, "Taylor York and Hayley Williams just prove that friends to lovers is the best trope to exist." Ugh — preach!
Although their relationship may have come as a surprise to some, others were quick to point out that Hayley definitely wrote her love song "Crystal Clear" about Taylor. The lyrics say it all, but Taylor also did the most romantic thing ever.
In May 2020, Hayley wrote on Instagram that she grew up listening to her grandfather sing his own love songs, and her favorite one that he never recorded was "Friends or Lovers." Somehow, Taylor managed to secretly record Hayley's grandfather singing the song and surprised Hayley by adding the sample to "Crystal Clear." If that's not true love, then we don't know what is.
Who was Hayley Williams married to?
In 2008, Hayley Williams started dating Chad Gilbert of the band New Found Glory. After six years of dating, they eventually became engaged in 2014 and officially married in 2016.
However, the marriage would not last, and the pair separated in 2017. By the end of the year, their divorce was finalized.
Taylor York has been with Paramore since 2007.
As a teenager, Taylor was in a band with the Farro brothers — Josh and Zac — before the siblings met aspiring singer Hayley Williams. The four hit it off immediately, and Taylor wrote various songs for Paramore, including "Conspiracy" and "That's What You Get." He joined the band as their touring rhythm guitarist after Hunter Lamb left in 2007.
Following the release of Paramore's live album, "The Final Riot!" Taylor was acknowledged as an official band member in 2009. Once the Farro brothers left Paramore in December 2010, Hayley told Alternative Press via NME that she thought Taylor would follow in their footsteps since the pair weren't that close. However, Hayley said Taylor convinced her he was going to stay.
Hayley recalled Taylor telling her, "You know, I'm not ready to go anywhere. I still have more to do in Paramore." After that conversation, she said she cried in her car but soon "wiped the tears away and thought, 'OK, we're going to be all right.'"
Since then, Taylor and Hayley have grown closer, becoming songwriting partners. In 2015, Hayley quietly left the band for a brief time due to depression. Nevertheless, she soon returned and praised Taylor as someone who helped keep her alive. Hayley also believes Taylor is the reason Paramore is still a band and never broke up.