Is Kanye West in a relationship? Rapper and entrepreneur Ye has dated famous women in the industry after his divorce from Kim Kardashian.
The seven-year-long romance between Kanye West (who also goes by Ye) and Kim Kardashian came to an end in 2021, leaving them both free to date other people. Almost immediately after, Kanye appeared to have thrown himself back into the dating pool.
Meanwhile, Kim took a few months to herself before unexpectedly entering a relationship with comedian Pete Davidson (and yes, it was Pete's BDE that got her attention).
But what's the scoop on Kanye's love life? Kanye West all has dated quite a number of famous women in the industry after Kim K. He is currently rumored to be in a relationship with his new girlfriend, a popular face again. So, who is Kanye West's new girlfriend now?
Are Kanye West and model Candice Swanepoel now dating?
According to PageSix sources, Kanye West and South African model and philanthropist Candice Swanepoel are dating as of September 2022. Candice just so happens to be the face of Yeezy GAP sunglasses, and the two were seen partying together at New York City Fashion Week.
A source told ET, "Kanye and Candice are dating and their relationship is new… They've connected over fashion and creativity."
According to TMZ, after the fete, where they palled around with Chris Rock, they both left in West's SUV and headed to the same hotel. Meanwhile, a source told ET, "Kanye and Candice are dating and their relationship is new… They've connected over fashion and creativity."
However, the relationship does seem pretty convenient, which sources and fans have pointed out. Some allege that the entire relationship is a PR stunt to boost product awareness and sales.
A source told UsWeekly, "They collaborate well together and bond over fashion. Anything beyond a working relationship is not true. They are not involved romantically. She's another one of his muses." Rumors continue to circulate about the pair, but neither party has stepped forward to confirm or deny their romantic involvement.
Who has Kanye West dated before? Meet his exes
Here's what his fans should know about his current relationship status, as well as all the women he started dating after splitting up with Kim.
Kanye and model Irina Shayk were spotted on vacation together in June 2021.
Prior to dating and marrying Kim Kardashian, Kanye has long been open about his desire and admiration for models. If you're familiar with Kanye's discography, the song "Christian Dior Denim Flow" will instantly ring a bell. Kanye makes references to various supermodels, namedropping Selita E. Banks, Coca Rocha, Irina Shayk, and Alessandra Ambrosio.
Speaking of Irina Shayk, Kanye actually started spending time with her after his divorce. According to The Sun — via DeuxMoi — Kanye and the Victoria Secret model were spending a lot of time together in June 2021.
However, their time together was short-lived. A source told People Magazine in August 2021 that their relationship had ended. "It was never a serious thing that took off," the source explained.
Kanye West started dating Julia Fox at the beginning of 2022.
According to Page Six, Kanye officially moved on with an actress named Julia Fox. The pair were first spotted together in Miami on New Year's Day in 2022, enjoying a romantic dinner date at Carbone. Just three days later, the couple was seen together again, this time in New York City. The two attended Jeremy O. Harris's Slave Play at the August Wilson Theatre, followed by a dinner at — you guessed it — Carbone NYC.
In early February, Julia went on the infamous Call Her Daddy podcast to clear up the rumors and declare their relationship to the world. "I call him my boyfriend, and he calls me his girlfriend."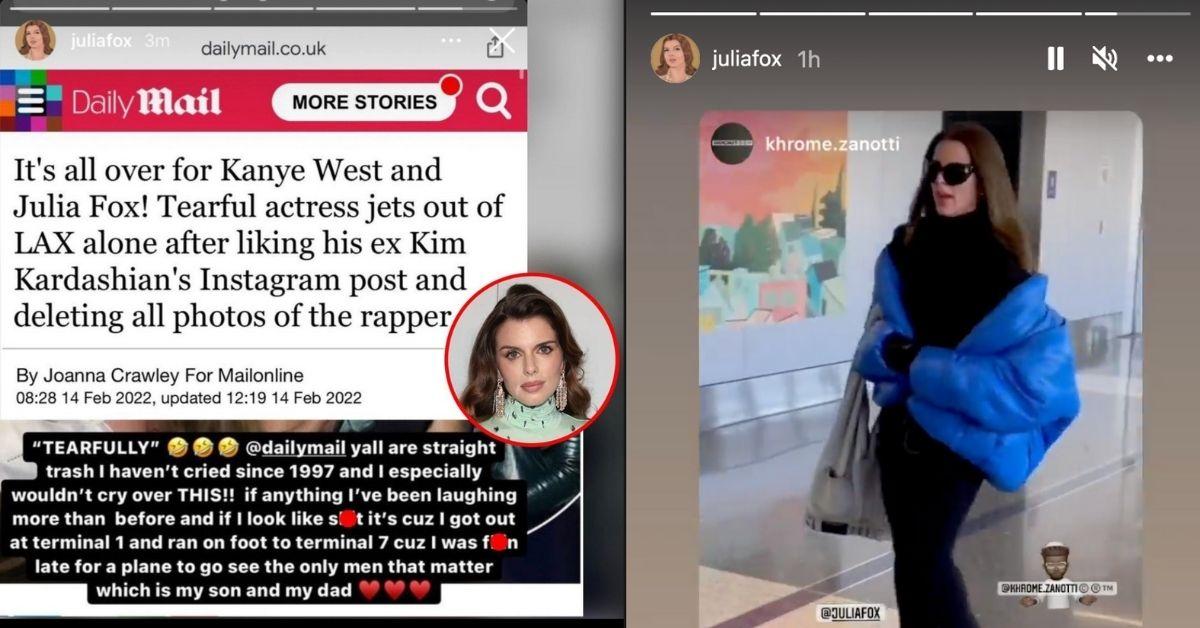 However, the couple broke up just a few days later. On Valentine's Day, The Daily Mail reported that Julia was spotted jetting out of LAX alone with tears in her eyes after breaking things off with Kanye. That same day, Julia's rep told E! News that she and Kanye were no longer dating.
Kanye West was spotted with Instagram model Chaney Jones in February 2022.
Why did Kanye break things off with Julia? Well, it might have something to do with Chaney Jones. The rapper was spotted stepping out with Chaney on Feb. 7, which was a week before he ended things with Julia.
At first, fans thought Chaney was Kim because of their similar appearance. Plus, when Chaney appeared at a "Donda 2" listening party, she also wore an outfit similar to something the Skims founder would wear.
Just Jared revealed Ye and Chaney were seen spending even more time together on Feb. 11 at a screening of his new Netflix documentary Jeen-Yuhs in Hollywood. They never actually commented on their unclear relationship status, but Kanye did gift her a chic $275,000 Birkin bag. That doesn't seem like something you would gift to just a friend.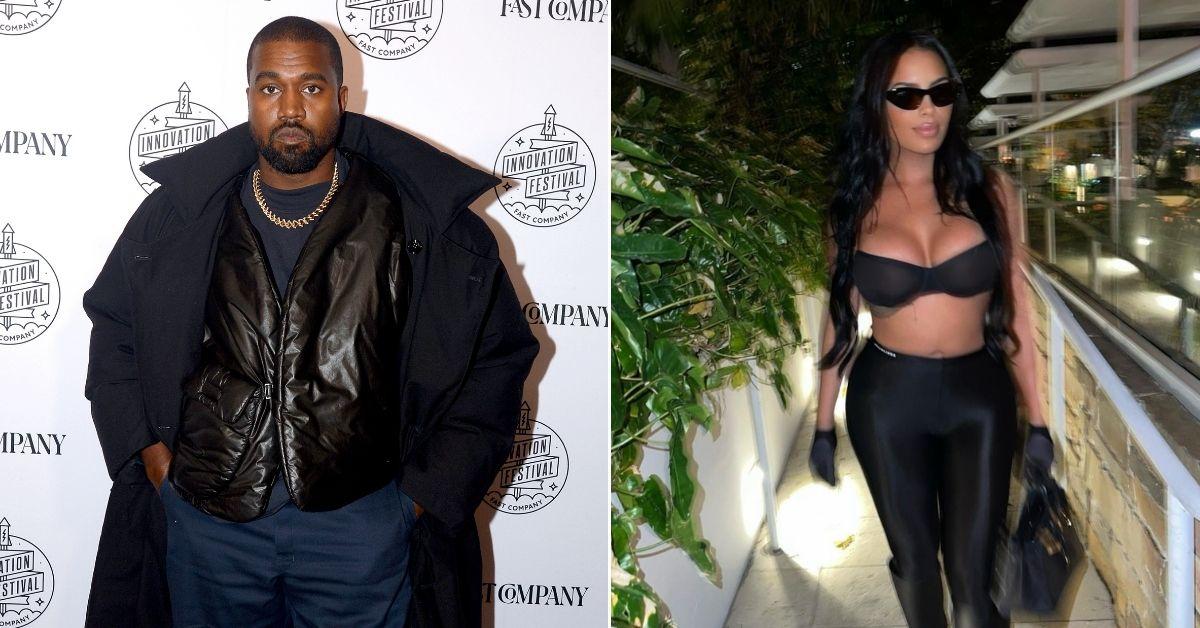 Kanye West was spotted with Monica Corgan in June 2022.
Never a dull moment in Kanye's life. Although we never got the full scoop on what was going on with Kanye and Chaney, she may not even be in the picture anymore. In June 2022, Ye was spotted at a movie theatre watching Top Gun: Maverick — and he wasn't alone. After a photograph snapped at the theater spread online, fans were quick to identify his mystery date as a woman named Monica Corgan.
Very little is known about Monica, but according to Famous Birthdays, the Indiana native is a model and ambassador for the swimwear and bikini brand Boutine LA.