What is Taylor Swift's net worth? All about the 31-year-old singer that every fan should know; from her journey before and after fame and to her net worth in 2021.
Taylor Alison Swift is an American singer-songwriter. Her narrative songwriting, which is often inspired by her personal experiences, has received widespread media coverage and critical praise.
If you're a fan of Taylor Swift, the award-winning, beautiful, talented American singer-songwriter, then you're going to love to know these fun facts!
Taylor Swift profile summary
| | |
| --- | --- |
| Net Worth: | $400 Million |
| Salary: | $150 Million Per Year |
| Date of Birth: | Dec 13, 1989 (31 years old) |
| Gender: | Female |
| Height: | 5 ft 10 in (1.78 m) |
| Profession: | Singer-songwriter, Musician, Actor, Guitarist |
| Nationality: | United States of America |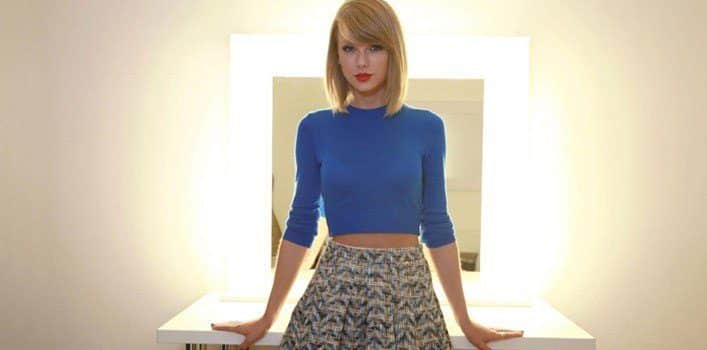 Check out these top 50 fun facts about Taylor Swift's life, family, relationship, net worth & career!
Early Life
#1. Taylor Swift is 31 years old and was born on December 13, 1989, in Reading, Pennsylvania.
#2. Her full name is Taylor Alison Swift.
#3. She's named after musician James Taylor.
#4. Taylor spent her early years growing up on her family's Christmas tree farm in Montgomery County.
#5. Her mother's name is Andrea Finlay & her father is Scott Kingsley Swift.
#6. Taylor's father went to college at the University of Manoa, Hawaii.
#7. Andrea wanted to name her daughter Taylor because she didn't want people to be able to know her gender, just by reading her name.
#8. Taylor's younger brother Austin attended Vanderbilt University and is also a freelance photographer in his spare time.
#9. Her grandmother was a professional opera singer, which inspired Swift from a young age.
#10. Over the years, Taylor's had many nicknames, some of which are: Tay, Swifty, T-Swift, T-Swizzle, and T-Sweezy.
#11. She attended a Montessori school for preschool and kindergarten and moved to The Wyndcroft School for first grade.
#12. When Taylor was nine, she got interested in musical theatre.
#13. She also enrolled in vocal and acting lessons in New York City.
#14. She first got into country music because she was a fan of Shania Twain.
#15. She performed at local events and festivals as a tween and teen.
#16. Eventually, she became convinced she needed to go to Nashville and she and her mom went and submitted Taylor's early demo of Dolly Parton and The Chicks covers.
#17. At age 10, Swift was singing at a variety of local events, including contests & fairs.
#18. At age 11, she performed at a Philadelphia 76ers game and sag 'The Star-Spangled Banner. She also won a local talent competition singing LeAnn Rimes' 'Big Deal'.
#19. At age 12, a computer repairman taught Taylor how to play three chords on the guitar, which inspired her to learn to play the guitar and start songwriting. Her first song was called 'Lucky You.
#20. Taylor wrote a 350-page novel when she was 12, which so far, has never been published.
#21. Taylor Swift is extremely talented, she can play the guitar, piano, ukulele, electric guitar, and the banjo!
#22. She is also a talented painter.
#23. One of her favorite items of clothing she likes to wear is a pair of cowboy boots.
#24. Swifty's lucky number is 13.
#25. She says Shania Twain is her biggest musical influence, however, she's also 'devoted' to Britney Spears.
#26. After watching a Behind the Music special on Faith Hill, Taylor knew she had to move to Nashville, Tennessee to pursue her musical dreams.
#27. Record labels didn't think she was original enough and Taylor left Nashville without a record deal.
#28. When Swift was 14, her family moved to Nashville to give her a better chance of breaking into music.
#29. Swift started working with music manager Dan Dymtrow in 2003.
#30. He was instrumental in getting Swift a modeling gig for the "Rising Stars" campaign by Abercrombie & Fitch and got one of her original songs included on a compilation CD from Maybelline.
#31. After performing her original songs at the showcase for RCA Records, Swift was signed to an artist development deal.
#32. She is close friends with Selena Gomez.
#33. Her favorite dessert is cheesecake.
#34. To Kill A Mockingbird is one of her favorite books.
#35. When at home, Taylor doesn't wear her contact lenses, she just keeps her glasses on.
#36. Swift owns an eight-bedroom summer house in coastal Watch Hill, Rhode Island.
#37. She also owns a Dassault Falcon 900 private jet – and an airport hangar at Nashville International Airport!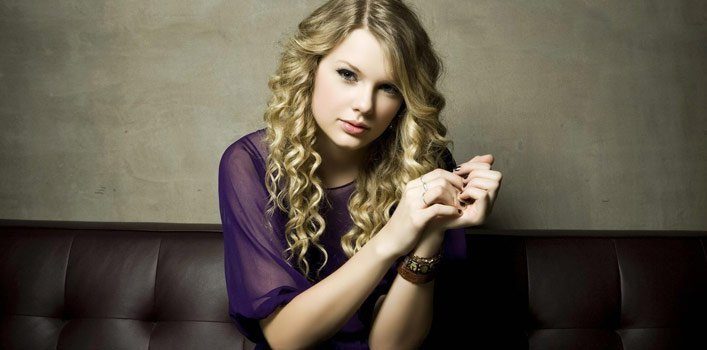 Career
#38. Taylor Swift started using Myspace to develop her fan base, which, at the time was rather unique in country music.
#39. In 2005, Taylor was told by an interviewer, "If music doesn't work out, you could be a hair model". In 2012, the same woman interviewed her again and apologized for saying it.
#40. In 2006, Taylor performed at The Bluebird Care in Nashville, which landed her with a contract with Scott Borchetta's Big Machine Records.
#41. A year after signing with Big Machine Records, in October 2006, Swift released her first single "Tim McGraw," which reached the top ten songs for the country charts in 2006.
#42. Her first single then preceded her first self-titled studio album release, which sold more than 2.5 million copies
#43. Taylor Swift reached the number five position on the U.S. Billboard 200 but obtained the number one spot on the U.S. Country Music chart.
#44. The album produced two number one hit singles "Our Song" and "Should've Said No".
#45. To date, her first album has been certified platinum more than four times by the RIAA.
#46. In 2009, Taylor Swift broke a country music world record by selling more digital downloads than any other country artist, selling over 20 million hits.
#47. As well as professional dancers, Taylor asked her fans to star in her music video for 'Shake it Off'.
#48. Swift's second album, Fearless, peaked at number one on the U.S. Billboard, U.S. Country, New Zealand, and Canadian music charts.
#49. It has been certified platinum in four countries, six times in the USA alone, and also produced two number-one singles "Love Story" and "You Belong with Me".
#50. She has performed with music artists such as John Mayer, Justin Bieber, and Faith Hill.
#51. 1989 is Taylor's fifth studio album, which was released on October 27, 2014, through Big Machine Records.
#52. Before the release of 1989, Swift invited 89 of her biggest fans over to her house to listen to her album, Taylor also baked cookies for her guests.
#53. 1989 was the top-selling album of 2014 beating Disney's Frozen soundtrack. On New Year's Eve she Tweeted "I can't thank you enough for making 1989 the best selling album of 2014. NOW LETS GO CELEBRATE!"
#54. Taylor Swift helped a 4-year-old girl with terminal brain cancer cross the last item off her bucket list, which was "to dance to Shake it of with Tay Tay". She went on FaceTime with the girl after she saw #ShakeItOffJalene trending on Twitter.
#55. In 2012, Lady Michelle Obama presented Taylor with 'The Big Help Award' for her dedication to helping others.
#56. Among Swift's many accolades are 23 American Music Awards.
#57. She won her first BRIT Award for International Female Solo Artist in February 2015.
#58. In 2010, Taylor Swift became the youngest artist ever to win a Grammy Award for Album of the Year. She was age 20 and currently, she has ten Grammy Awards.
#59. Taylor Swift has 23 Billboard Music Awards. In 2011, Swift was named Billboard's Woman of the Year!
#60. As of this writing, she has sold more than 50 million albums worldwide and 150 million singles.
#61. Between 2009 and 2018, Taylor embarked on five world tours that grossed a total of $943 million.
#62. Swift has made several television and film appearances, both as herself on "Saturday Night Live" and "Dateline NBC"."
#63. Taylor played a rebellious teen called Haley Jones in an episode of CSI in 2009, because of her love for the TV show, she also did a CSI remix of her song "You're Not Sorry".
#64. In 2013 she appeared in an episode of New Girl as Elaine.
#65. Taylor also played Rosemary in the film adaptation of The Giver in 2014.
#66. She was in the film "Valentine's Day" in 2010 as Felicia with a fictionalized roles.
#67. She voice acted the character of Audrey in The Lorax.
#68. Taylor Swift was also in "CSI: Crime Scene Investigation," and "Hannah Montana: The Movie."
#69. Additionally, Swift has appeared in many popular publications including Seventeen, Teen Vogue, and Rolling Stone.
#70. In August 2020, Swift dropped her latest album, "Folklore," which debuted at the top of the charts.
Personal Life
#71. Taylor Swift's personal life has always been a fascinating subject for the media and her fans.
#72. Currently, Taylor is dating actor Joe Alwyn since May 2017. Joe helped Taylor write and produce some songs off her latest albums folklore and evermore. Taylor and Joe have been in a relationship for almost five years and are not engaged. However, Taylor has dated a tall list of famous men before her current love life with Joe.
#73. Taylor dated DJ Calvin Harris in 2015.
#74. That same year, she dated actor Tom Hiddleston.
#75. She dated singer Harry Styles from One Direction from late November 2012 to January 2013.
#76. Over the 2012-2013 winter holidays, Taylor and Harry went to the British Virgin Islands together and we're done soon after they returned, allegedly because they were both busy and never in one place for long.
#77. In late 2010, Swift embarked on a three-month relationship with actor Jake Gyllenhaal.
#78. She also dated John Mayer briefly, but long enough to write the song "Dear John" about him.
#79. While filming the movie Valentine's Day, Swift met Taylor Lautner, and pretty soon the duo was completely inseparable. That relationship wasn't long-lived either but also inspired a song — "Back to December." Lautner is an actor who was made famous by his role in The Twilight Saga.
#80. Swift dated singer Joe Jonas from July to October 2008, many of her songs in her Fearless album were about her breakup, including 'Forever and Always' and 'You're Not Sorry.
#81. In August 2020 as her surprise album "Folklore" dropped, Swift was spotted hiking in Utah with her boyfriend Joe Alwyn.
Endorsements and Earnings
#82. Between June 2016 and June 2017, Taylor earned around $50 million.
#83. There have been several years where Swift has made more than $150 million off album sales, touring, merchandise and endorsements.
#84. For example, thanks largely to the massively successful 1989 world tour, Taylor earned $170 million between June 2015 and June 2016.
#85. Between June 2018 and June 2019, Taylor earned $185 million from her empire thanks largely to her "Reputation" stadium tour which grossed $266 million.
#86. Between June 2019 and June 2020 she earned $64 million.
#87. During her career, Taylor has partnered with hundreds of companies for endorsements and partnerships.
#88. Some of her partnership companies include AT&T, CoverGirl, Verizon Wireless, Diet Coke, Keds, AirAsia, Qantas, Sony Electronics, and Target.
Republic Records Deal and Departure from Big Machine
#89. Taylor produced six albums for Big Machine Records between 2006 and 2017.
#90. When her deal with Big Machine was up for renewal in 2018, we learned that her relationship with the company and its founder Scott Borchetta had become quite strained.
#91. Taylor's primary goal in the negotiation was to gain control of her first six albums.
#92. Borchetta reportedly offered her a deal in which she would gain control of her old albums one at a time upon releasing new albums for many years to come.
#93. Taylor, who knew that Borchetta was looking to sell his company, would later explain that she did not want to be sold off to a new company.
#94. She ultimately chose to walk away from Big Machine and her back catalog and signed a new long-term deal with Republic Records, an imprint of Universal Music.
#95. The new deal came with two notable stipulations: 1) She owns all of her master recordings from here on out. 2) She gets a larger cut of profits from her music sales.
#96. Furthermore, if Universal ever sells its $1 billion stakes in Spotify, Taylor will receive a large cut.
Real Estate
#97. Taylor Swift's real estate portfolio is quite impressive. She owns roughly $90 million worth of real estate around the United States.
#98. Nashville: When she was just 20 years old she bought a condo in downtown Nashville that today is worth $3 million. In 2011 she spent $2.5 million on a large estate in the suburbs of Nashville.
#99. Rhode Island: In 2013 she spent $6.65 million on a 12,000 square-foot waterfront home in Rhode Island.
#100. New York City: Taylor owns $50 million worth of apartments in New York City. Her Manhattan footprint started in 2014 when she bought a penthouse in Tribeca that she eventually transformed into a 10-bedroom duplex that today is likely worth north of $20 million on its own. In 2017 she bought the 100-year-old four-story penthouse next to the duplex for $12.5 million. In February 2018 she spent $10 million on another condo in her original building.
#101. Los Angeles: In Los Angeles, she lives in a $30 million mansion that she acquired in September 2015.
Taylor Swift's Social media handles
#102. Her Twitter is @taylorswift13.
#103. Her Instagram is @taylorswift
#104. Her Facebook is @taylorswift
#105. Her TikTok is @taylorswift
#106. Her YouTube channel is Taylor Swift
#107. Her website is www.taylorswift..com
What is Taylor Swift's Net Worth?
#108. Taylor Swift is an American singer, songwriter, and producer who has sold over 200 million albums during her career to date.
#109. She was discovered at age 15 by future music mogul Scott Borchetta while performing at a Nashville cafe.
#110. Borchetta signed Taylor as the first artist under his newly-formed Big Machine Records.
#111. Today she is one of the most popular and most successful entertainers on the planet.
#112. As of this writing, Taylor Swift has a net worth of $400 million.
#113. In some touring years, she has easily earned north of $150 million.
#114. Owns $90 million worth of real estate
#115. Holds the record for most one-day streams on Spotify
How much does Taylor Swift make in a day, a week, a month, a year on YouTube?
#116. According to Social Blade, Tayor Swift makes an estimated daily income of $1.6k – $25.8k.
#117. Taylor makes estimated weekly earnings of $11.3k – $180.3k.
#118. Taylor makes estimated monthly revenue of $48.3k – $772.7k.
#119. Taylor Swift earns an estimated yearly income of $579.5K – $9.3M.
#120. Taylor Swift's total net worth is $400 million as of 2021.