Did Aaron Taylor-Johnson cheat on his wife with former co-star Joey King?
There is plenty of buzz suggesting that Aaron Taylor-Johnson may be the frontrunner to play James Bond. Aaron has already had major roles in films like Avengers: Age of Ultron and Kick-Ass, and reports are suggesting that he has also done a screen test to take the role of Bond over from Daniel Craig. Even as he's involved in those discussions, though, rumors are also circulating that Aaron may have cheated on his wife.
Did Aaron Taylor-Johnson cheat?
The rumors that Aaron cheated on his wife first began to circulate on Jan. 17, 2023, when TikTok user @thekylemarisa posted a blind item about the actor. The item claims that Aaron and Bullet Train co-star Joey King began hooking up on the press tour for the movie, and have continued their affair in the months since the movie was released. At this point, that blind item is the only piece of evidence that the actor cheated.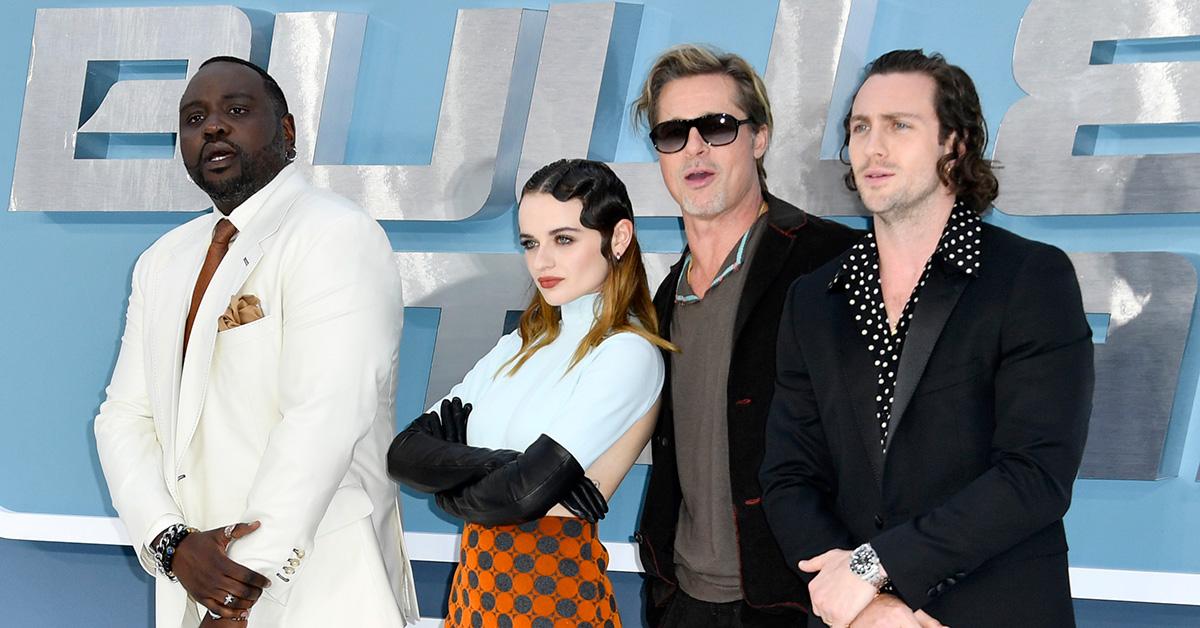 Another TikTok video features footage from the premiere of Bullet Train, and what seems to be an unintentional arm graze between Aaron and Joey that people online are reading into.
Aaron is currently married to Sam Taylor-Johnson, 55, who directed him in his breakout project Nowhere Boy, which was about the life of John Lennon.
Aaron and Sam have been together ever since that movie, which was released in 2009. Neither Sam, Aaron, nor Joey have released any statement acknowledging the rumor, so it seems very possible that all it is is a rumor. We certainly don't have anything like the amount of proof we would need to definitively confirm that Aaron has cheated on his wife.
'Bullet Train' was a surprise both in theaters and on Netflix.
Thanks to its August 2022 release and star-studded cast, Bullet Train proved to be a solid success for everyone involved. That success only grew when the movie hit Netflix, where it's been consistently in the top 10 movies on the service since it first debuted there. Aaron plays a supporting role in the film as one of the bounty hunters who gets mixed up with Brad Pitt's lead character, and Joey plays a devious young girl who is much smarter than anyone gives her credit for.
Joey King is engaged to Steven Piet.
If the rumors of an affair were true, Aaron wouldn't be the only one cheating. Joey has been engaged to writer and director Steven Piet since March 2022 after saying publicly that she didn't want to date an actor ever again.
Joey and Steven met while they were filming The Act together in 2019. Steven directed two episodes of the series.
The two made their red carpet debut later that year at the show's Emmy party, and he proposed to her in 2022. They were first spotted together at a screening of Harry Potter and the Chamber of Secrets, and he's originally from Chicago. There have been no signs that their relationship is falling apart, which seems to put yet another dent in the rumors of an affair.