Adam Levine and his wife of close to 10 years, Behati Prinsloo, want a large family as she is expecting. But how many kids do they have?
Congratulations are in order for Maroon 5 lead vocalist Adam Levine and his wife, Behati Prinsloo. The couple announced on Sept. 7, 2022, that they were expecting another child, but how many children do they have now? Here's everything you need to know about Adam Levine's growing family.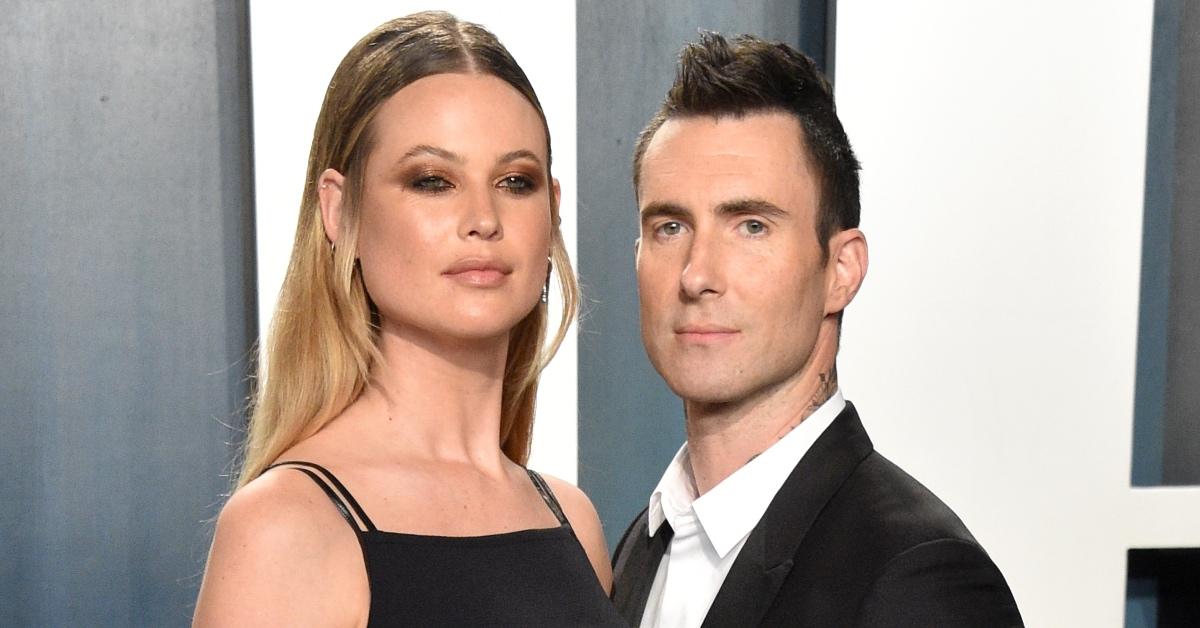 Adam Levine and his wife Behati Prinsloo are soon to be parents of three children.
Adam Levine and Behati Prinsloo began dating in 2012. Adam had previously dated Behati's friend, Anne Vyalitsyna, but the duo was attending events together by October of the same year. In May 2013, the pair briefly split, and Adam was spotted out with model Nina Agdal. By July 2013, however, the couple was engaged! After a whirlwind marriage the following year, Adam and Behati began to think about growing their family.
In March 2016, the couple announced they were expecting their first child. By September of the same year, Adam and Behati welcomed a daughter named Dusty Rose. In September 2017, Behati posted a photo of herself on Instagram in a bikini, proudly bearing her baby bump, to announce they were expecting a second child. In February 2018, their daughter Gio Grace was born.
Now, on Sept. 6, 2022, People has confirmed that the family of four is becoming a family of five! Previously, Behati Prinsloo spoke to Entertainment Tonight to explain that the family might continue to have children because she hopes to have "five kids."
She said, "We always knew we wanted a second one. So I think for me in those two years, when I had two babies under the age of 2, I was just like, 'Don't even think about it!' But I do also want five kids, but don't even think about it."
Behati continued, "You know what, never say never. We want a big family, who knows? We're leaving it up to fate and just what happens. What will happen, will happen. So there's no limits to it."
She added, "I think it's just kind of where we are in our life. And with COVID too, I was just seeing [Dusty and Gio] together, I'm like, 'Maybe we should have a third just to have more kids,' because it was so sweet to see [them together]. But then I don't know. Never say never."
It sounds like fans will get to see Adam and Behati grow their family in real time! Although Behati's due date is currently unclear, rest assured that the couple will let fans know when she gives birth.
In the meantime, the couple has been refining their joint business venture, a tequila brand called Calirosa that launched in 2021. As of June 25, Adam has also posted a photo of himself back in the studio with musician Maluma.