What is Alexandria Ocasio-Cortez's net worth? The activist and politician has a sizable net worth but her fortune is Not $29 Million.
The young Democratic representative from New York, Alexandria Ocasio-Cortez, has done anything but sit quietly since taking office in 2019. Her strong opinions and unflinching way of expressing them have garnered strong criticism as well as loyal supporters.
"AOC," as Ocasio-Cortez is often called in the media, is considered a progressive Democrat.
While representing the 14th Congressional District of New York, the congresswoman has earned the regular salary of a representative.
However, for years, there have been rumors that AOC is actually worth millions, with some online reports claiming she is worth as much as $29 million.
So, what is AOC's actual net worth? Keep reading to find out.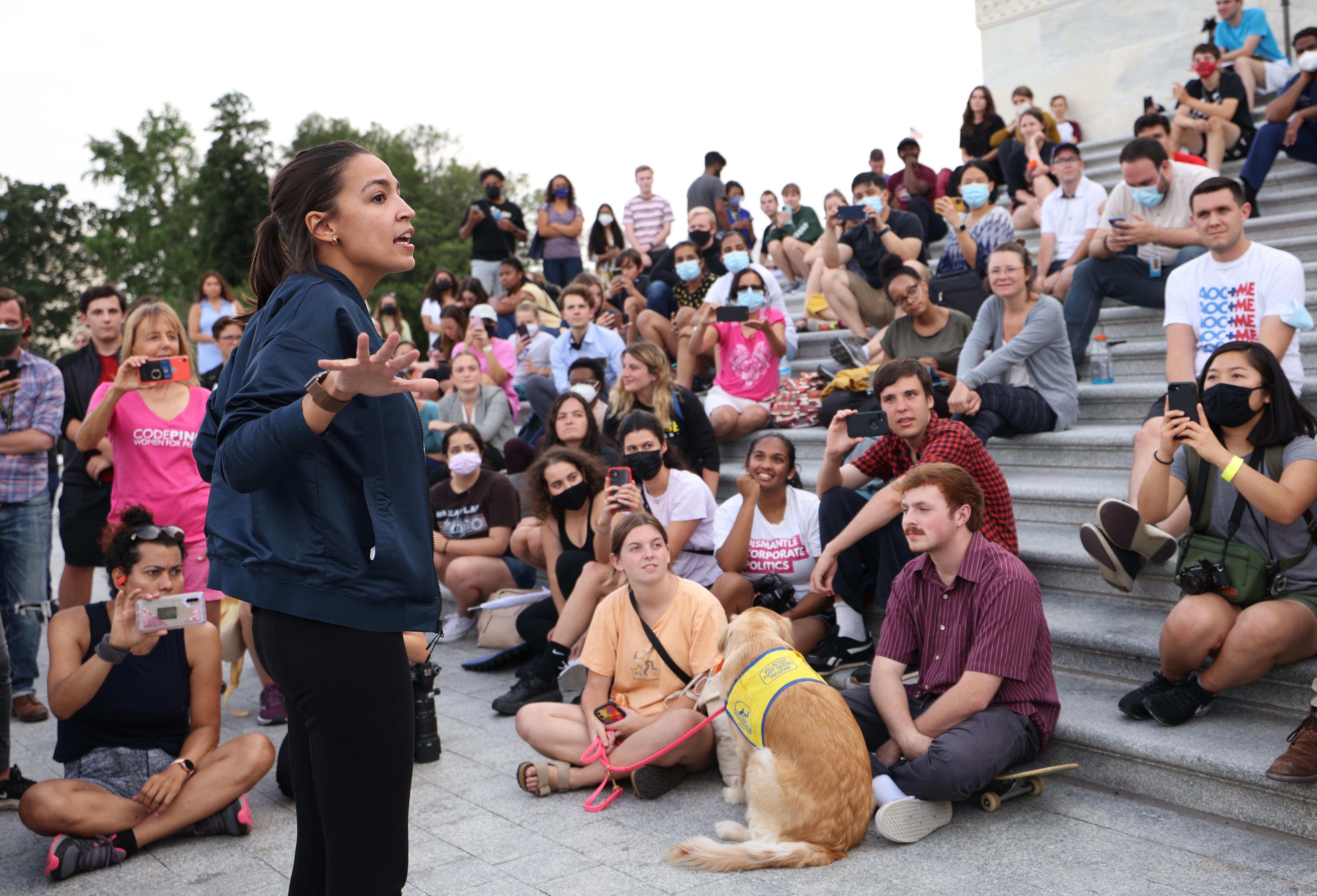 Despite reports, Alexandria Ocasio-Cortez is not worth $29 million.
In 2022, an online rumor was circulating that AOC was worth $29 million, and claimed that the figure was backed by Forbes. However, Reuters quickly debunked the rumor, writing, "There is no evidence that Congresswoman Alexandria Ocasio-Cortez has a net worth of $29 million."
Forbes also denied releasing the $29 million figure.
ALEXANDRIA OCASIO-CORTEZ Profile Summary
Alexandria Ocasio-Cortez is a prominent U.S. politician and activist. She is currently the U.S. representative for New York's 14th congressional district and a member of the Democratic Party.
Profession: Politician and Activist
Net worth: $200,000
Birthplace: New York City, N.Y.
Birthdate: October 13, 1989
Marriage: Engaged to Riley Roberts
Children: 0
Education: Boston University
Legislators, particularly those who argue fervently about financial issues such as student loan forgiveness and income inequality, are subject to the scrutiny of their own finances. Like most members of Congress, Ocasio-Cortez earns a salary of $174,000.
AOC's net worth is estimated to be closer to $200,000, which makes sense given her income and student loan obligations.
Alexandria Ocasio-Cortez has spoken out about her net worth – and released financial documents.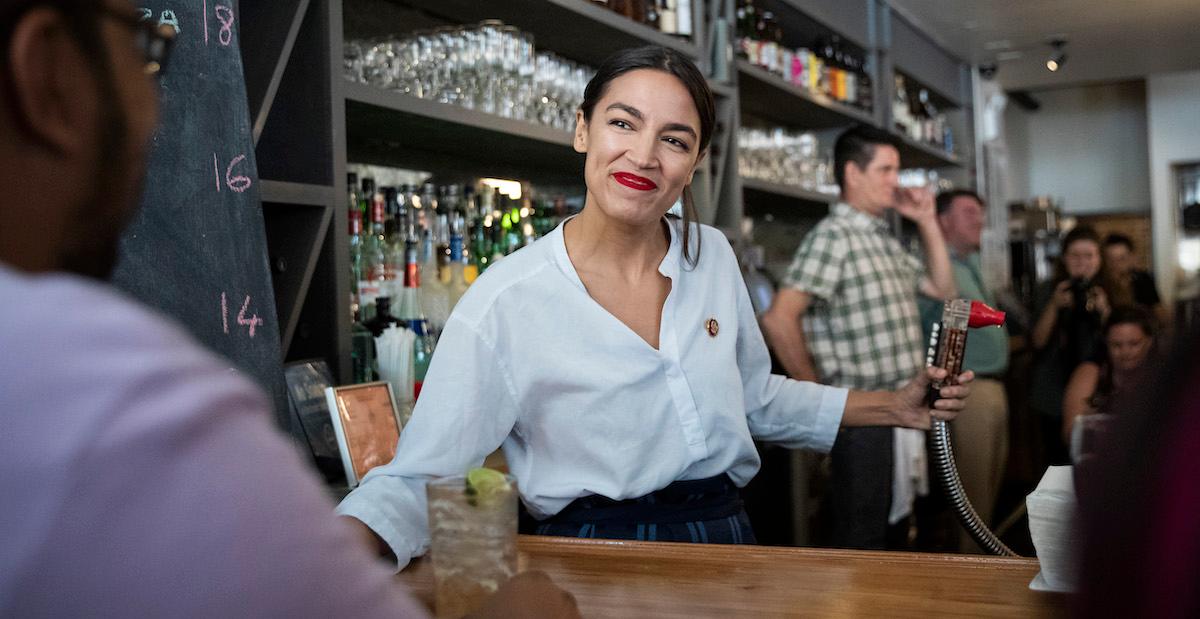 On Twitter, AOC also responded to rumors that she was worth millions, writing in 2019, "The odds of me making over $10 million in one year while serving in public office are probably as slim as the odds of the GOP ever understanding what a marginal tax rate is. But if it ever got to that, I'd be happy to contribute more for our bridges, teachers, and firefighters."
Members of the U.S. Congress are also required to provide financial disclosures of their income, including the source, type, amount, or value of any income they have earned. The STOCK Act of 2012 changed the law to require greater financial transparency for publicly elected leaders.
AOC's financial disclosure for 2021 includes:
$1,001 – $15,000 in a checking account
$1,001 – $15,000 in a brokerage account
$1,001 – $15,000 in a 401K plan
She also disclosed that still owes about $18,000 in student loans, which she incurred as a student at Boston University from 2007 to 2011. AOC graduated from the university with a bachelor's degree in international relations and economics.
Prior to beginning her political career, Ocasio-Cortez also founded a small publishing company and worked as a lead educational strategist at GAGEis, Inc. She worked for the nonprofit National Hispanic Institute as well.
AOC also worked as a bartender to make ends meet before running for office.
"As always, I'm proud of my work in restaurants," she tweeted. "I also worked for Sen. Ted Kennedy, piloted literacy projects in the South Bronx, studied Development Economics in W Africa, served as an Educational Director & won international science competitions before I ran for office, too,"
She continued, "Working people that GOP dismiss as 'just a waitress/cook/etc' contain multitudes, & are just as capable & intelligent as anyone… What is so appalling to GOP about having an honest job?"
More recently, she spoke out about how she affords her "expensive" wardrobe.
After being called out by the New York Post for wearing a "luxe designer dress" on The View, AOC responded, "Yep! I rent, borrow, and thrift my clothes. (It's also environmentally sustainable!) The Post is just mad that you can look good fighting for working families. Sequins are a great accessory to universal healthcare, don't you agree?"
AOC is never afraid to clap back — especially when it comes to her critics.