Is 'Buying Beverly Hills' star Allie Lutz Rosenberger's husband also in real estate?
Just when you thought Netflix had run out of fresh ways to stream real estate drama content, enter Buying Beverly Hills. The show explores the behind-the-scenes drama and relationships at Mauricio Umansky's family-run real estate firm called The Agency.
One of the real estate agents featured on Buying Beverly Hills Season 1 is Allie Lutz Rosenberger, a woman who seems to be actively proving that ladies really can have it all. Described in her agent bio as one of the "most dynamic luxury real estate agents in the industry today," Allie also has a loving husband and a cute family.
So is Allie Lutz Rosenberger's husband also in real estate? How many kids does the couple have? Read on for details!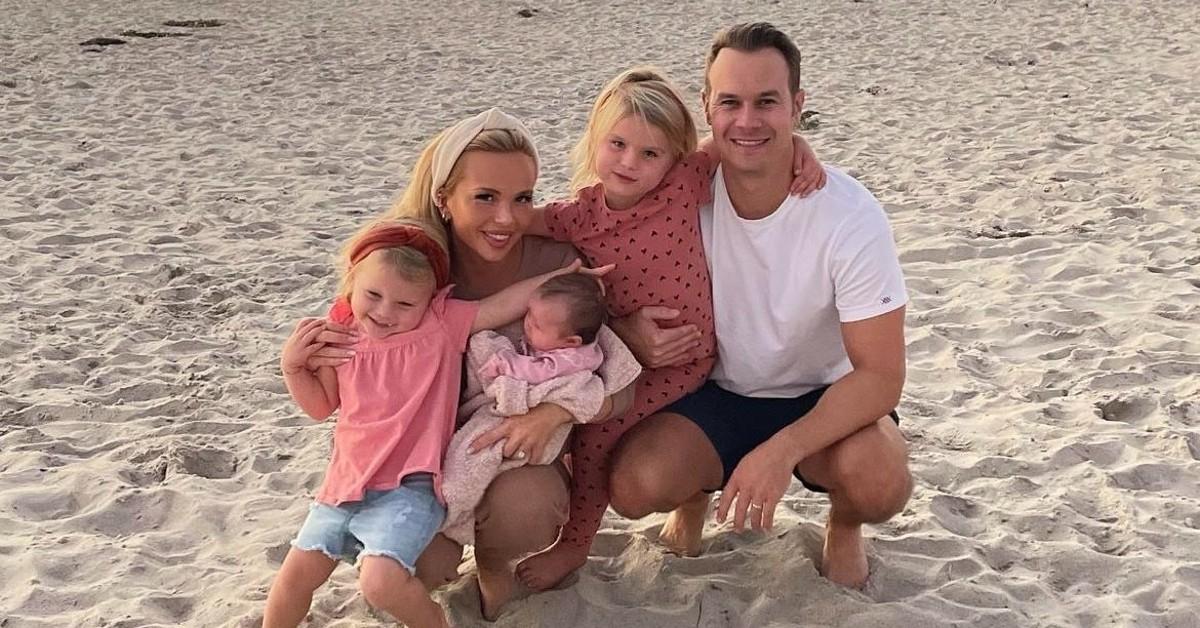 Who are Allie Lutz Rosenberger's husband and kids?
Allie is married to Keegan Rosenberger, the co-founder, and CEO of Calvary Media, a media production and talent management company. According to Calvary's LinkedIn page, they've produced major projects like the Fifty Shades trilogy, House of Cards, The Social Network, and many more.
Keegan and Allie are serious couple goals on their Instagram pages, always posting about their genuine love for one another (we love to see it). However, it's not clear exactly how long they've been married.
However, what we do know is that Allie is a proud girl momma to three beautiful daughters, Scottie, Georgie, and Teddie (she has a dedicated Instagram highlight reel for all three of her daughters, FYI).
According to Allie's agent bio, she lived in the "Bird Streets" neighborhood in the Hollywood Hills for about 10 years. Now the Roseberg family resides in the South Bay area.
Did you know that Allie Lutz Rosenberger used to be on MTV's 'The Hills'?
Allie actually appeared on three episodes of Season 6 of the MTV reality series The Hills back in 2010. In January 2013, her Hills co-star and high school sweetheart Doug Reinhardt proposed to Allie on a yacht.
However, Page Six reported in September 2013 that Doug and Allie had ended their engagement.
Allie Lutz Rosenberger inherited her hard-working nature from her sports star father.
Allie's grandfather was one of the greatest doubles tennis players of his day. Per Allie's agent bio, her grandfather Bob Lutz, a four-time US Open tennis champion, taught her the vital importance of dedication to hard work and a commitment to excellence from a young age.
Traveling with Bob for his career broadened Allie's mindset and view of the world, which also opened her up to long-lasting friend and work connections, according to her bio.
The same bio notes that Allie graduated from the University of Southern California in 2007 with a Bachelor's degree in Health Sciences. She also dedicates her time to various charities.
When does 'Buying Beverly Hills' drop on Netflix?
Allie's life is serious goals all around, so when can we watch her do her real estate thing on Buying Beverly Hills? The eight-episode debut season drops on Netflix on Friday, Nov. 4, 2022.
While the show hasn't been renewed yet for a second season, we'd stake our houses on a season renewal before long! (OK, maybe not our houses, but you get the picture!)