Who Is Angelina Pivarnick dating after 'All Star Shore' and 'divorce' from her husband Chris Larangeira? Here's an update on her love life.
The cast of Jersey Shore has been known to get involved with a spinoff or two including Jersey Shore: Family Vacation and All Star Shore. Since reality TV lovers are most likely going to be obsessed with the Jersey Shore cast forever, it makes sense that people are curious to know about Angelina Pivarnick's dating life.
She just went through a divorce, but it turns out she's open to dating someone new. There are a few rumors going around about her love life these days. These are the details.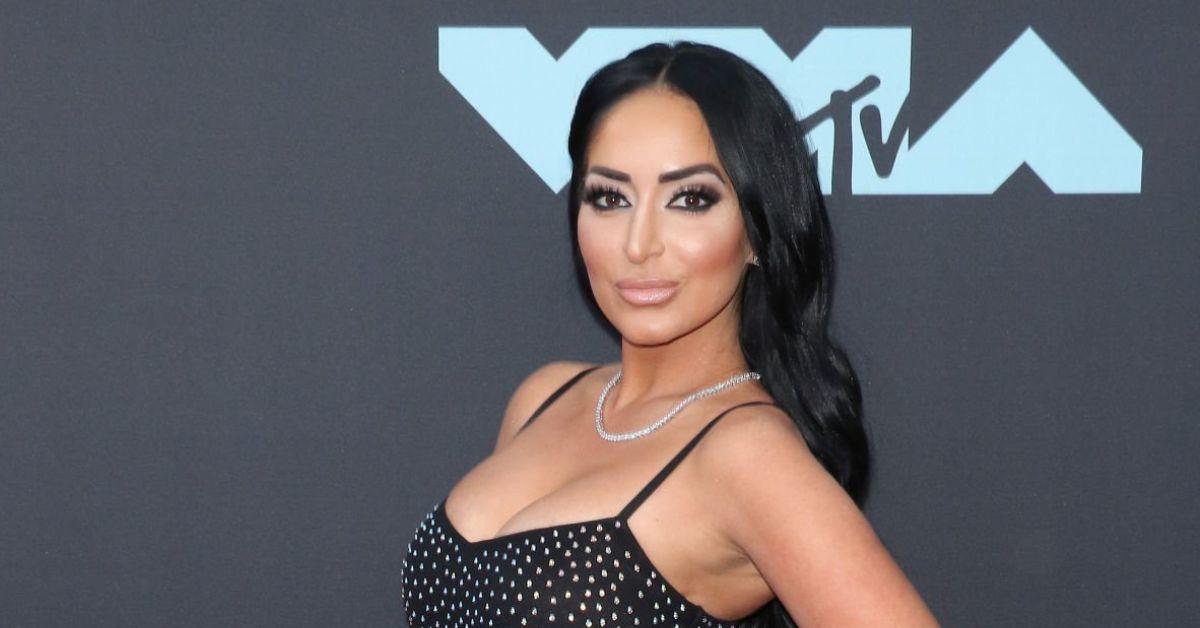 Who is Angelina Pivarnick dating right now?
The marriage between Angelina and her ex-husband Chris Larangeira might've fallen apart, but that doesn't mean she's planning to stay single for long. According to her TikTok page, she's definitely ready to start putting herself back out there. On May 9, 2022, she posted a video where the on-screen text reads, "When you are on reality TV and try going into the dating world again."
So while she doesn't seem to be dating any one specific person at the moment, it's clear she's ready to get back out there.
In February 2023, she attended The Real Housewives of New Jersey premiere with Vinny Tortorella, 34, from Staten Island, N.Y., according to The U.S. Sun.
The Season 6 trailer teased that viewers would get to meet "Vinny 2.0" later this season — and that he potentially proposed to Angelina? (We're thinking it was a joke, but stay tuned.)
There have also been rumors milling about that Angelina may have had affairs behind Chris's back while they were still married. But is there any truth to this?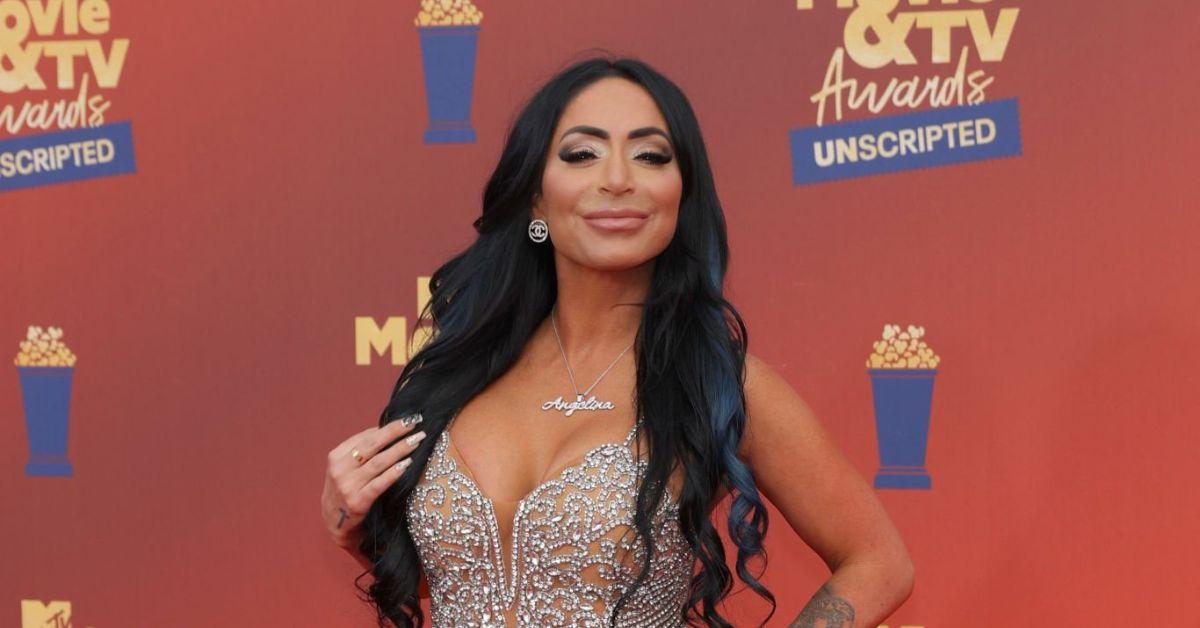 Angelina Pivarnick is accused of having an affair with a man named Luis "Porto" Caballero.
Luis "Porto" Caballero was one of Angelina's co-stars from All Star Shore. Rumors about an alleged affair between Angelina and Luis made their rounds while they were filming the spinoff reality show.
According to The Sun, Chris filed for divorce after catching wind of the infidelity. When he found out that she supposedly cheated with Luis, he immediately moved out of their shared home. A source revealed to the outlet that Angelina also had another affair with a separate man named Joe.
However, Angelina has refuted these claims.
"I have timelines of when things [happened]," she told Us Weekly in June 2022. "I don't delete text messages. I don't delete pictures."
She added: "My husband and I split first, we split one time prior to the second time so we were separated. He was, and I was, hanging out, going out with my friends. I'm allowed. I was allowed legally. I'm just being honest. The timeframes are very off."
What does Angelina Pivarnick's relationship history look like?
While the original Jersey Shore show was being filmed, several hookups between cast members were caught on camera. One of those hookups happened to take place between Angelina and Vinny Guadagnino.
It was a totally unexpected moment, but she climbed on top of his lap and planted a kiss on his lips. They were coming back to the house from a night out at a Miami club, and the kiss happened in front of most of their co-stars.
After that, Angelina and Vinny didn't jump into a committed relationship or anything, but they did maintain a flirtatious relationship. Some of their most flirtatious moments happened while wrestling together in bed in front of the cameras.
It's also been revealed that Angelina hooked up with Mike "The Situation" Sorrentino and Pauly D, according to a Reddit thread posted by an ex-field producer of the show.