How many children did Anne Heche have and who are their fathers? The star of All Rise, Chicago P.D., and Men in Trees, has died at age 53. Here's her dating history.
To make this year even more spectacular, Dancing With the Stars just released their full roster for the upcoming season. To quote someone on Twitter who recently heard the news: "I have never truly consumed Dancing With the Stars but you're telling me that Chrishell from Selling Sunset, Nev from Catfish, and CAROLE BASKIN will be sharing a stage in some capacity??? Might just have to dive in.
Joining the already impressive Season 29 roster are NSYNC's AJ McLean, Cheer's Monica Aldama, and actress Anne Heche.
We don't know about you, but it had been a minute since we had last thought of the kids and love life of the late Psycho star. So, what caused Anne Heche's death, and how far was her career, and relationship these days? Was the actress still married with kids? Keep reading.
Who was Anne Heche?
Anne Heche was born on May 25, 1969, in Aurora, Ohio.
Anne was an actress and director who is popularly known for her role in the soap opera, Another World, where she portrayed Vicky Hudson and Marley Love.
She was also known for her roles in Donnie Brasco, Volcano, and Return to Paradise.
As a result of her performances, she won a Daytime Emmy Award, two Soap Opera Digest Awards, and one GLAAD Media Award.
On August 5, 2022, Anne Heche was rushed to the hospital for "severe burns" after a car accident.
She was driving a blue Mini Cooper and drove into the garage of an apartment complex.
Witnesses told the outlet that residents of the apartment complex tried getting her out of the vehicle.
Days later on Monday, August 8, a rep for Anne told TMZ: "Shortly after the accident, Anne Heche became unconscious, slipping into a coma and is in critical condition.
"She has a significant pulmonary injury requiring mechanical ventilation and burns that require surgical intervention."
She succumbed to her injuries on Friday, August 12, 2022, passing away at age 53.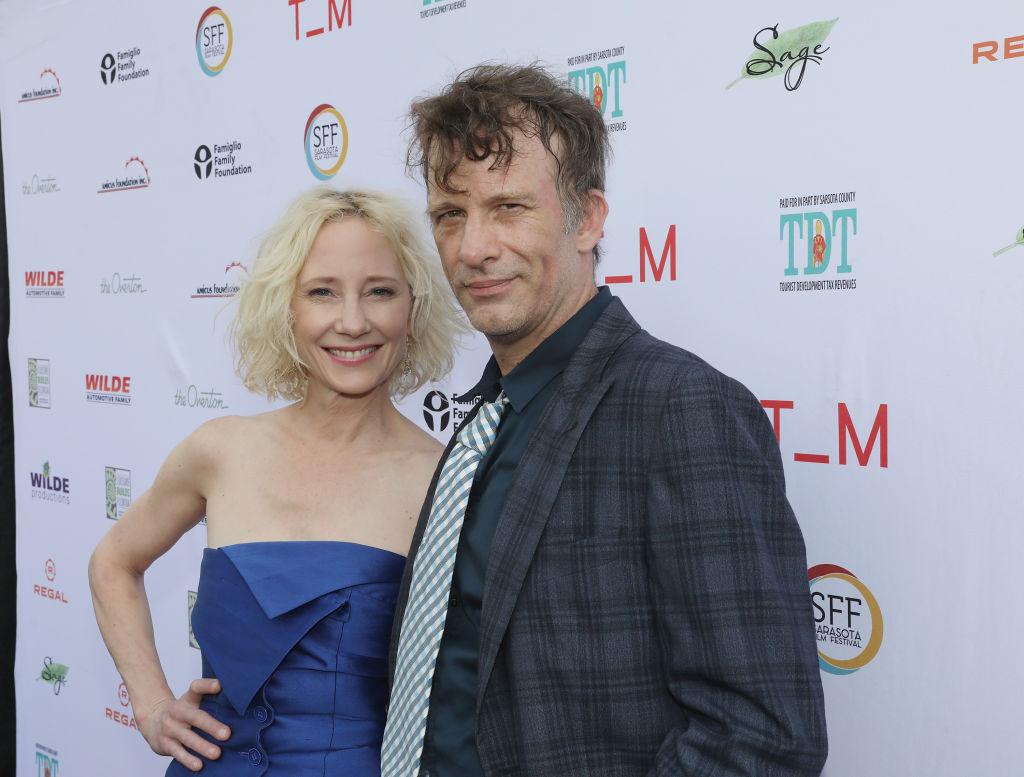 Who did Anne Heche date?
In August 2021, Page Six reported that Anne Heche was dating skincare brand millionaire Peter Thomas Roth. The pair were spotted looking very much like a couple at a number of events in the Hamptons. However, she never publicly confirmed if they were dating or not.
Nevertheless, she previously dated talk show host Ellen DeGeneres for three years, from 1997 to 2000. They reportedly discussed getting a civil partnership with hopes it would become legal. However, they split amicably and made the announcement together.
Soon after, Anne began a relationship with Coleman Laffoon. Subsequently, they got married in 2001 and officially got divorced in 2009.
During their marriage, they had a child named Homer Laffoon.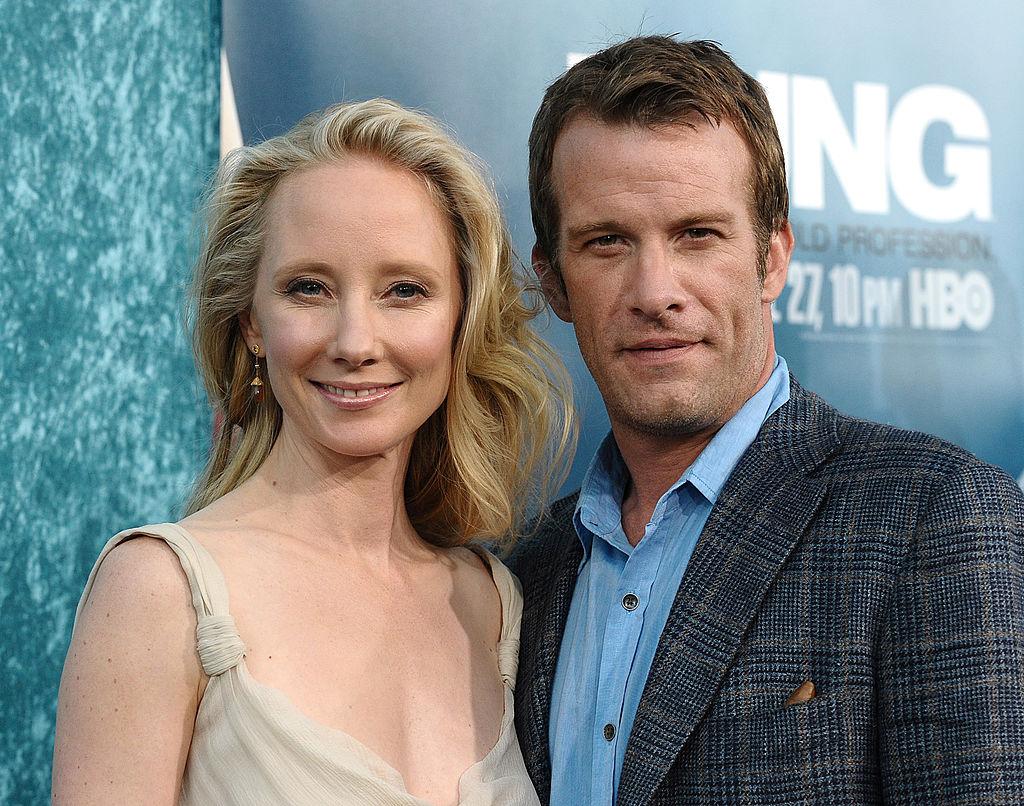 After her divorce, Anne reportedly started dating James Tupper, her co-star in Men In Trees from 2007 to 2018.
They had a son together named Atlas Heche Tupper.
However, James and Anne separated in 2018. The pair split in 2018, having "shared a great life together," Anne said in a statement at the time. "Relationships change and grow; we're taking time for that. We care very much for each other and plan to continue raising our two beautiful boys in love and harmony." Thomas, the Deep Blue Sea actor was previously married twice. From 1989 to 1995, he was with Swiss actress Ayesha Hauer, and later married Medium's Patricia Arquette, with whom he has a 17-year-old daughter Harlow.
Anne dated actor Thomas Jane from 2019 to 2021. The duo starred in Anne's film 'The Vanished'where he played her husband Paul. The couple, who became friends on the set of HBO's series Hung, where they played exes for two years, became red carpet official earlier this year during the Hollywood China Night Oscar viewing party in Beverly Hills in February.
Anne Heche was in a relationship with Liz Brixius from 2018 to 2019. 
Heche was also linked to Neal H. Moritz from 1996 to 1997.
She dated Steve Martin from 1994 to 1997 and moved on to Lindsey Buckingham.
Anne Heche had an encounter with Vince Vaughn (1998).
How many children did Anne Heche have?
Late actress Anne Heche had two children with two different fathers, men from her previous relationships.
Anne was previously married to cameraman Coleman Laffoon, with whom she shares 18-year-old son Homer, who she got to know while on Ellen DeGeneres' cross-country stand-up tour.
After Anne and Coley broke up, the actress entered a decade-long relationship with actor James Tupper, and the two had an 11-year-old son Atlas.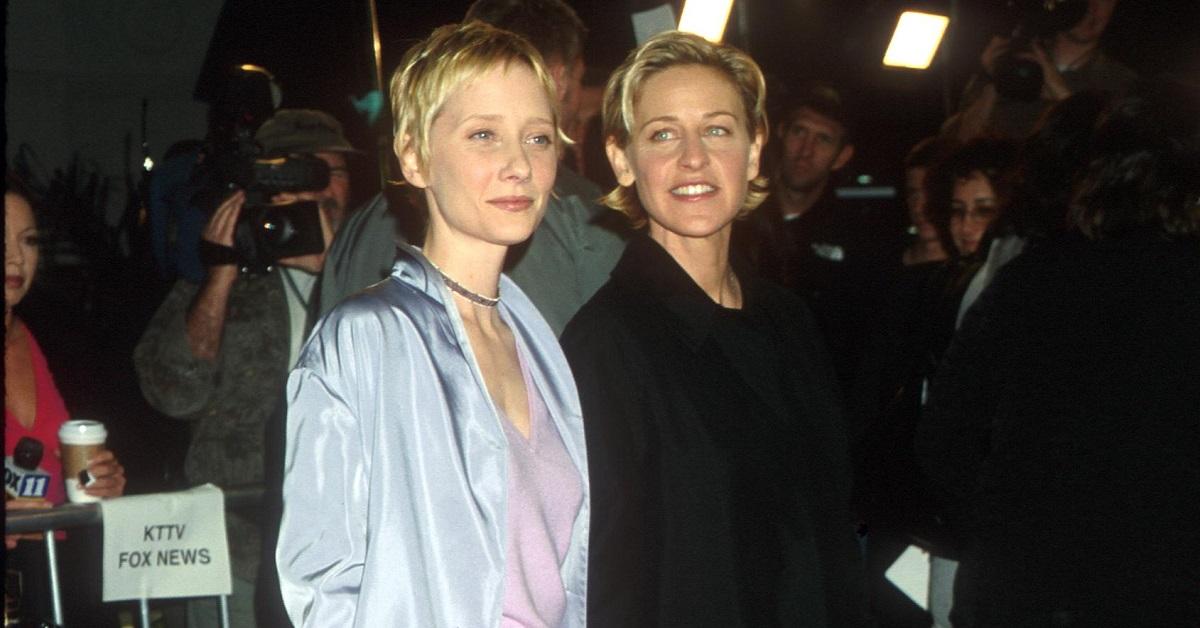 Anne Heche's most famed relationship was with Ellen DeGeneres and they dated for several years.
After Ellen officially came out, Anne and Ellen went public with their relationship when they attended the premiere of Volcano together in 1997. The relationship reportedly lasted through 2000, but Anne looked back at it in retrospect as just a small part of her life and career.
"This wasn't a long-term love affair. This was a moment in my life when I was given the glory of being able to stand up for what I believe in and have since I was a kid," Anne said during an interview with Page Six.
In spite of her claim that their relationship was relatively brief, Anne also said that her decision to go public with Ellen ultimately had a major negative impact on her career.
"I didn't do a studio picture for 10 years. I was fired from a $10 million picture deal and did not see the light of day in a studio picture," she claimed, suggesting that her decision to go public had effectively blacklisted her from the industry.
In spite of the personal difficulty it brought her, Anne was also proud of the role she played in shifting the norms of the world around her.
"Those repercussions that happened, are to me what has created a part of the change. I'm a part of it. It is a badge of honor," she said.
All of Anne's other romantic relationships have been with men, although they did say that she and Ellen would consider getting a civil union while they were together.
Anne Heche is confirmed dead after falling into coma following her car crash
Anne Heche died at the age of 53 after suffering serious injuries in a fiery car accident in Los Angeles, according to her family.
Heche was declared brain dead Thursday night but has been kept on life support for organ donation, and her heart is still beating, her representative said Friday.
"My brother Atlas and I lost our Mom," her oldest son Homer said in a statement Friday. "After six days of almost unbelievable emotional swings, I am left with a deep, wordless sadness. Hopefully my mom is free from pain and beginning to explore what I like to imagine as her eternal freedom."
"Rest In Peace Mom, I love you," he said.
"We have lost a bright light, a kind and most joyful soul, a loving mother, and a loyal friend," Heche's family and friends said in a statement. "Anne will be deeply missed but she lives on through her beautiful sons, her iconic body of work, and her passionate advocacy. Her bravery for always standing in her truth, spreading her message of love and acceptance, will continue to have a lasting impact."
The actress was driving on Aug. 5 when she crashed into a home in the Mar Vista neighborhood of Los Angeles, engulfing her car and the house in flames, according to Los Angeles police and fire officials. No one else was injured and the home's resident and her pets were able to escape the blaze unharmed.
According to the Los Angeles Police Department, results from a blood draw completed after the crash showed Heche had narcotics in her system, but additional tests were being run to determine more about the drugs, and to rule out which ones may have been presented based on drugs administered at the hospital.
Investigators told ABC News no alcohol was detected in Heche's blood sample, however, the blood draw was many hours after the crash and alcohol could have already gone through her system.
Heche's representative said the actress was initially hospitalized in stable condition. On Aug. 8, her rep said she slipped into a coma and was in critical condition.
Heche's family said in a statement on Thursday that the actress "suffered a severe anoxic brain injury" and was "not expected to survive."
"It has long been her choice to donate her organs and she is being kept on life support to determine if any are viable," her family said.
"Anne had a huge heart and touched everyone she met with her generous spirit. More than her extraordinary talent, she saw spreading kindness and joy as her life's work — especially moving the needle for acceptance of who you love," her family said. "She will be remembered for her courageous honesty and dearly missed for her light."