'Pokémon' fans are curious about Jessie and James' relationship. Read on to find out if they're dating or siblings.
Team Rocket from the Pokémon anime is a staple villainous pairing. With their talking furry Pokémon companion Meowth and more tenacity than your average group of do-badders, Jessie and James are an iconic duo that's stuck out throughout hours of television. While they may work for Team Rocket, their loyalties have always lied with each other, doing what they can to further their own agendas — even if it means sometimes teaming up with Ash Ketchum and his friends.
While the pair never really was successful in their attempts to kidnap Ash's Pikachu, they're some of the most iconic characters from the anime. But even those who watched it growing up are still a bit confused — are Jessie and James siblings? Or are they dating?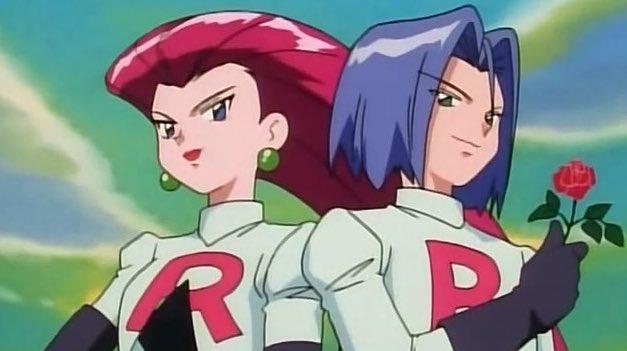 Are Jessie and James siblings?
Despite their tandem work and ability to quickly and easily find solutions to just about any obstacle thrown at them, the pair aren't related in any way.
In the original Pokémon anime, Jessie and James are shown meeting for the first time at the Team Rocket academy, and throughout the series, their respective backstories are revealed, confirming that they are in fact not related.
James came from a wealthy family, and in one episode we watch him grapple between going home and marrying Jessebelle, the woman his parents arranged a marriage with for him, or staying with Jessie in Team Rocket. He ultimately picked his team over Jessebelle.
Jessie, on the other hand, spent many of her early years in foster care after her mother didn't come home from a mission hunting Mew. She was presumed to be dead, leaving Jessie on her own.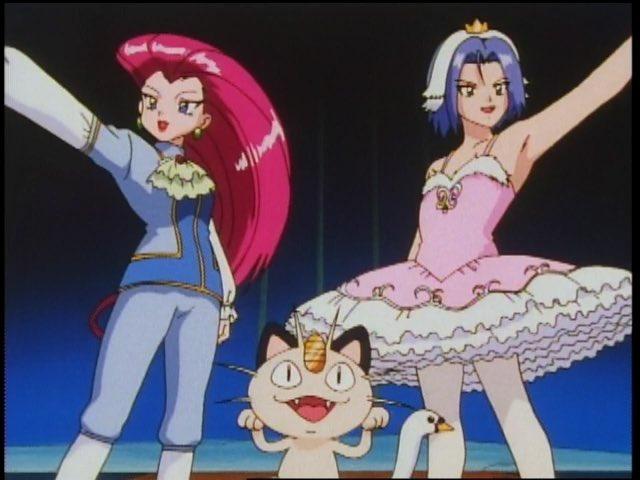 Are Jessie and James a couple?
The pair's relationship has always been a bit confusing to viewers, no matter how many episodes of the Pokémon anime you've watched. There are some episodes where either Jessie or James will make a move suggestive of more serious feelings between them — or at the very least, make it clear that their Team Rocket partner is their primary priority in their life. Even the pair's origin story includes a scene where James falls on top of Jessie, making her blush and suggesting romantic feelings.
But despite the ferocity of shippers insisting there's something more to the pair's connection, there's no canon proof that Jessie and James are in any sort of romantic relationship together.
According to ScreenRant, the voice actors of Jessie, James, and Meowth did an interview with Buzzfeed Japan in which they were asked outright if they believed Jessie and James could ever be a couple.
Unfortunately for fans of the dynamic duo, the voice actors confirmed that they didn't think Jessie and James could ever actually date.
"If the two of them were involved with each other romantically, then they wouldn't have been able to work together in [Team Rocket] all this time," the voice actor for Meowth said, per ScreenRant.
If you ship the two characters, there's still more than enough fanfiction out there to satisfy your shipping needs — even if the Pokémon Company won't make it official.