Who is Bianca Kajlich's husband? 'The Winchesters' star is married to a famous radio host – Let's meet her family.
This may be an unpopular opinion, but we love a spinoff show. So, when the CW announced the Supernatural prequel, The Winchesters, we couldn't have been more excited. Sam and Dean are the collectives' crushes, so we were very excited to feel nostalgic and see the origin story of their dad (we mean "zaddy"), played by Jeffery Dean Morgan in the original series
In the prequel, we're also introduced to Sam and Dean's grandma, Millie Winchester, played by Bianca Kajlich. You may actually recognize her from another supernatural CW show, Legacies, where she played Sheriff Machado.
But Bianca isn't the only famous face in her family! You may recognize her husband as well. Keep reading for all the details.
Bianca Kajlich is married to radio show host Michael Catherwood.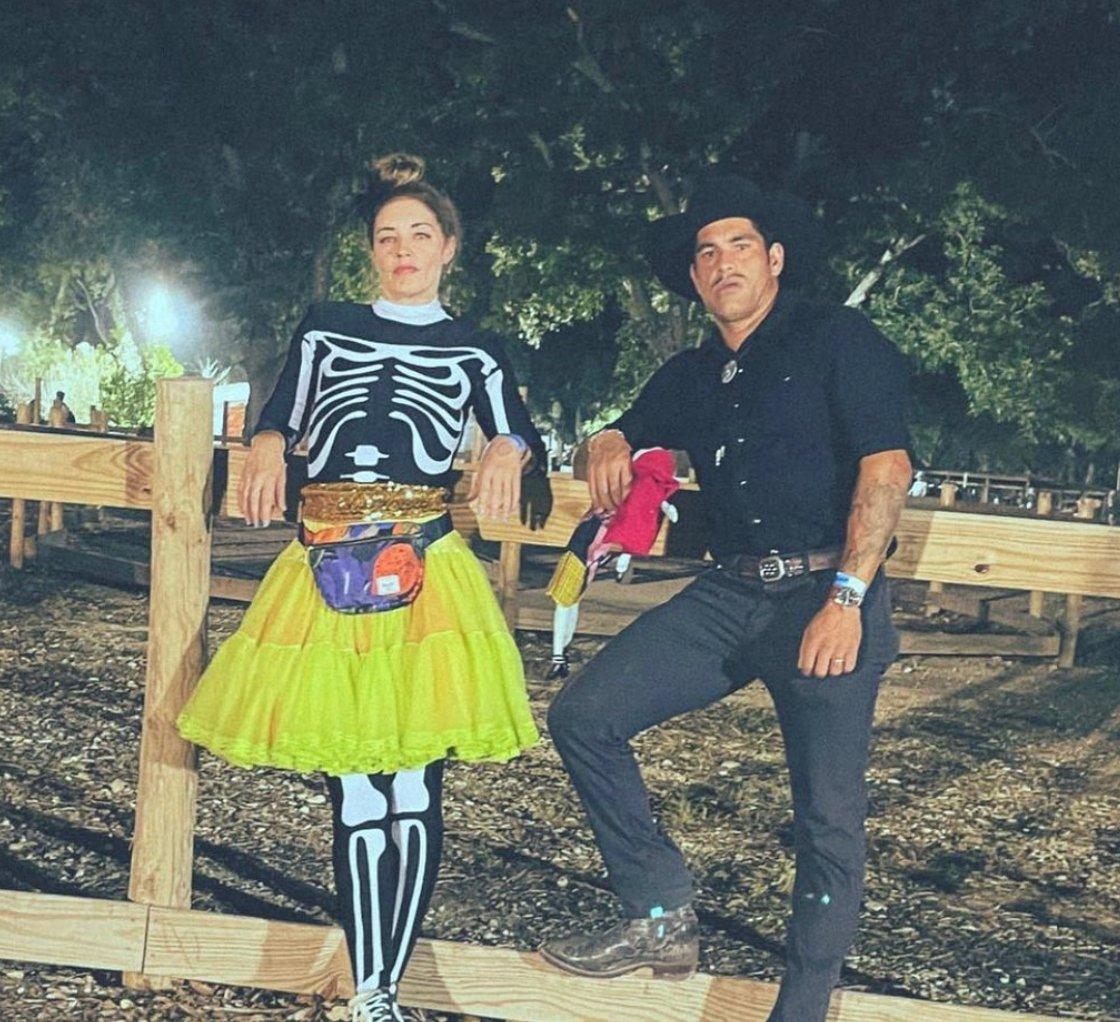 Bianca Kajlich was previously married to professional soccer player Landon Donovan from December 2006 to December 2010. However, two years after her divorce, she married radio host Michael Catherwood.
Michael, also known as Psycho Mike, is recognized for his work on KROQ-FM on the Kevin and Bean show, as well as being a co-host of Loveline. He has also made TV appearances on Live with Regis and Kelly, Dancing With the Stars, and Bad Girls Club, to name a few.
More recently, he hosts the podcast Swole Patrol, which is "a comprehensive and unflinching look at the world of health and fitness," as well as Mikey Like You, a "health podcast for the underdog in all of us." A quick look at his Instagram tells us that he's super into fitness and has a big following, clocking in at 213,000 followers.
Michael is also a recovering alcoholic.
Oct. 23, 2022, marked Michael's 20th anniversary of sobriety. In honor of the day, he took to Instagram to share thoughts about his journey.
"In the interest of honesty, I'll tell you that it's not a completely celebratory landmark. I feel a certain sense of accomplishment, but I also feel ashamed of the man I once was," he wrote. "I truly believed that I could not live my life without drinking alcohol or using drugs. I know beyond a shadow of a doubt that many of you feel that way now. It is undeniably false. As impossible as it may seem to you, as it once seemed impossible to me, you can do it."
"More importantly, you need to know that you are worth it," he concluded. "You are worth it and you can do it."
Do Bianca Kajlich and Michael Catherwood have kids?
Bianca and Michael have one child. Their daughter, Magnolia, was born in April 2014.
Make sure to catch new episodes of The Winchesters every Tuesday at 8 p.m. ET on the CW.