How much are Bill Gates and Melinda Gates' children worth? Details on their kids' finances and inheritance.
Microsoft co-founder Bill Gates is one of the richest people in the world. What's his current net worth and how much money will his kids inherit?
Born in 1955, Gates founded Microsoft with Paul Allen. The company has grown into a global behemoth since then and it's the second-largest American company with a market cap of over $2.2 billion. In 2021, Microsoft briefly surpassed Apple to become the largest company.
What's Bill Gates's net worth?
Gates is the sixth richest person in the world with a net worth of around $130 billion. Tesla CEO Elon Musk is the richest person followed by rival billionaire Jeff Bezos. Gates was the world's richest person between 1995 and 2010 and again between 2013 to 2017. Bezos became the world's richest person in 2017 before Musk took the crown in 2021.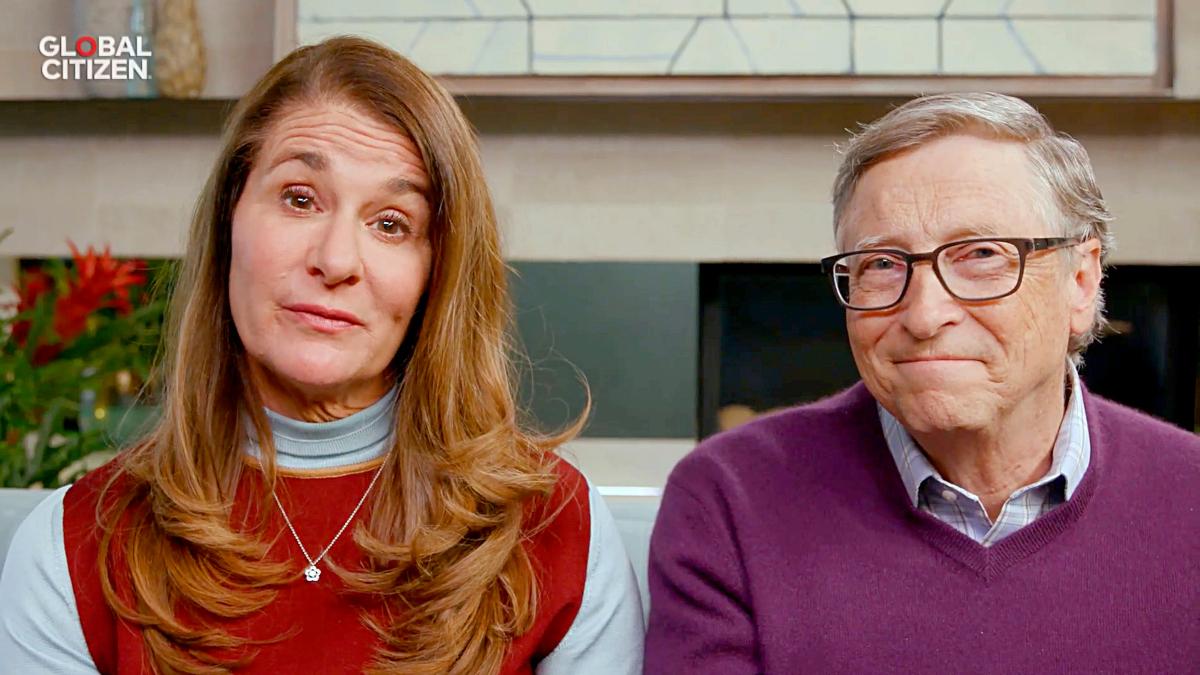 Bill Gates has three kids.
Gates has three children, two daughters, and a son. Jennifer Katherine Gates is his eldest daughter and was born in 1996. The second child, Rory John Gates was born in 1999 followed by the youngest daughter Phoebe Adele Gates in 2002. Jennifer has been the most visible face among Gates's children. She is married to Nayel Nassar, who's a medical student and professional equestrian and showjumper.
Bill Gates founded the Giving Pledge.
In 2010, Gates and Berkshire Hathaway chairman Warren Buffett founded the Giving Pledge. As of 2021, the foundation has 231 signatories who have agreed to give away most of their wealth to society within their lifetime. While the signatories are spread across 28 countries, most of them are based in the U.S.
Incidentally, Musk, who was recently in the news for his multi-billion-dollar donation, has signed the Giving Pledge. Before the recent donation, which looked like more of a way to lower his tax outgo after the share sale, Musk was frugal with donations. As for the Giving Pledge, Musk said that he would make contributions later in his life.
How much will Gates's kids inherit?
While Gates signing up for the Giving Pledge is good news for society, it also means that his kids won't inherit most of his gigantic net worth. The three kids will only receive $10 million each from Gates's money.
In an interview in 2017, Gates said, "It's not a favor to kids to have them have huge sums of wealth. It distorts anything they might do, creating their own path."
Bill and Melinda Gates divorced in 2021 and ended their 27-year-old marriage. However, the couple continues to work together in their philanthropic Bill and Melinda Gates Foundation.
What does Bill Gates's divorce mean for the kids' inheritance?
After the divorce, the inheritance might change for the Gates kids. Some divorce experts think that Melinda's divorce filing reflected that she was looking to change the kids' inheritance.
As reported by Fox Business, Harriet Newman Cohen, a famed divorce attorney, said, "Bill Gates proudly announced to the world he was leaving $10 million to each of his three children, and that the rest of the billions will be left to charity… now that Melinda has control — maybe she wanted to leave more to her children than $10 million each. Maybe she didn't agree."
For now, we don't know for sure whether Gates's children will inherit more money than the $10 million that their dad promised. However, the divorce has opened up the possibility that they might end up inheriting more than the "paltry" $10 million that Gates was looking at.