What's Dogecoin co-founder Billy Markus's net worth? Read more about the software engineer who helped create the popular cryptocurrency.
As one of the founders of Dogecoin, Billy Markus is a cryptocurrency legend, especially now that Dogecoin has gone from trading for less than a penny to trading in the 40-cent range.
So, does that make Markus a rich man? Not necessarily. There isn't any word about Markus's net worth, as The Sun notes. In an open letter on Reddit, Markus wrote that he "gave away and/or sold" all the crypto he had in 2015 after getting laid off and seeing his savings dwindle. Markus said that he earned enough from the crypto sales to buy a used Honda Civic and the only Dogecoin he has now is what he has received through tips.
"I'm not struggling—I work full time as a Software Engineer—but I'm mentioning this to set the record straight, as there are many incorrect assumptions around about my involvement and stake in the project," he added.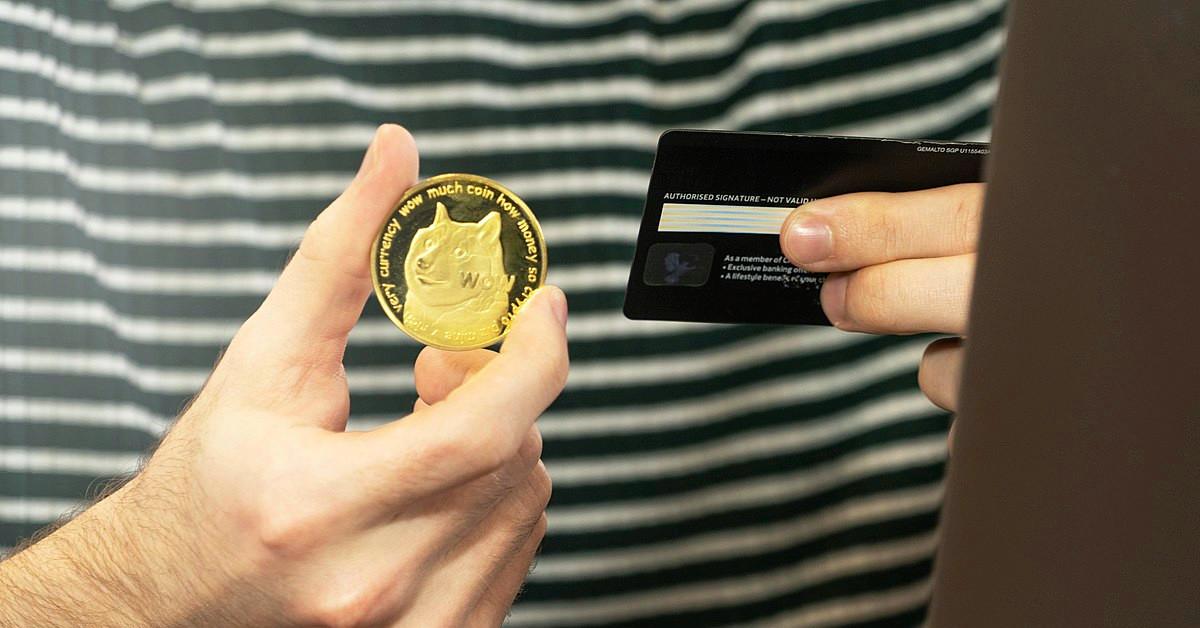 Markus co-created Dogecoin in 2013.
Along with co-founder Jackson Palmer, Markus created Dogecoin in 2013 as a joke based on the "doge" meme and its Shiba Inu star.
After becoming interested in creating an alternative cryptocurrency—also known as altcoins or clone coins—Markus connected with Palmer, an Adobe developer who had already purchased Dogecoin.com domain name by that point. Together, the duo co-founded Dogecoin.
"The original intent was a parody of all the 'serious' clone coins that were trying so hard to differentiate themselves, but all seemed the same," Markus told Business Insider earlier this month. "Dogecoin was just another clone coin, but instead of taking itself seriously, it was just Dogecoin."
Markus left the project around 2015 as the Dogecoin community "started to strongly shift from one that I was comfortable with," he said on Reddit.
Markus said it's possible Dogecoin will hit $1.
Markus told Newsweek earlier this month that it's possible his creation will hit $1 eventually. "It's an open market, so the current value is simply decided by whatever someone is willing to pay for it at a specific point in time," he reasoned. "If the world collectively decides they are willing to purchase it for a dollar, then it's worth a dollar. In the world of cryptocurrency valuations, I would say, historically the question is less about 'Why?' and more about 'Why not?'"
Dogecoin's "true value" is the positive things people do with the currency.
In his Reddit letter, Markus said that the "true value" of Dogecoin isn't how much each coin is worth but how much good can be done with the currency. He recalled the time people donated coins to the victims of a hacker who stole 21 million Dogecoins. He cited the generosity of those who used Dogecoin to help deliver water to drought-stricken Kenya, send service dogs to children in need, raises money for Jamaica's Olympic bobsled team, and to sponsor a NASCAR driver.
"Joy, kindness, learning, giving, empathy, fun, community, inspiration, creativity, generosity, silliness, absurdity. These types of things are what makes Dogecoin worthwhile to me," he wrote. "If the community embodies these things, that's True Value."
How much is Billy Markus's net worth?
Billy Markus is an American software engineer. Born in Oregon in 1983, he has spent much of his career working in computer development. Cryptocurrency development was a natural fit for the software engineer.
Billy Markus' net worth comes from a combination of his Dogecoin investments and achievements in the field of software engineering. After Elon Musk tweeted his support of Dogecoin, the cryptocurrency skyrocketed in value and popularity. 
Because crypto is such a volatile space the value of the various cryptocurrencies fluctuates drastically… And Dogecoin is no different. Despite the recent crash in Q2 of 2022, Billy Markus' net worth wasn't impacted as badly as it could have, and his net worth is currently at 18 million dollars thanks to his other various investments and his professional career, per Nas Academy. 
Billy Markus has been in the spotlight ever since he co-founded Dogecoin in 2013, and even 9 years later his impact on the community can be seen. Dogecoin triggered hundreds of similar meme coins that were widely criticized but also praised for their inclusivity and for making crypto a more friendly and accessible space. 
Billy Markus uses his online persona, Shibetoshi Nakamoto — a homage to Bitcoin's founder Satoshi Nakamoto — on social media and community platforms, where he interacts with the community even in 2022. He reported that in 2015 he sold all of his Dogecoin due to financial difficulties.