What is Bret Taylor's net worth? The former chair of Twitter's board of directors' fortune is just as impressive as his work history.
When it comes to financial portfolios, Bret Taylor certainly holds a place at the top. Taylor currently serves as the Co-CEO of Salesforce, a customer relationship management platform, and former Chairman of the Board at Twitter. He founded companies like FriendFeed and Quip, all of which helped him to build an impressive net worth.
Keep reading to find out what Bret Taylor's net worth is and how he managed to achieve such great success thus far.
What is Bret Taylor's net worth?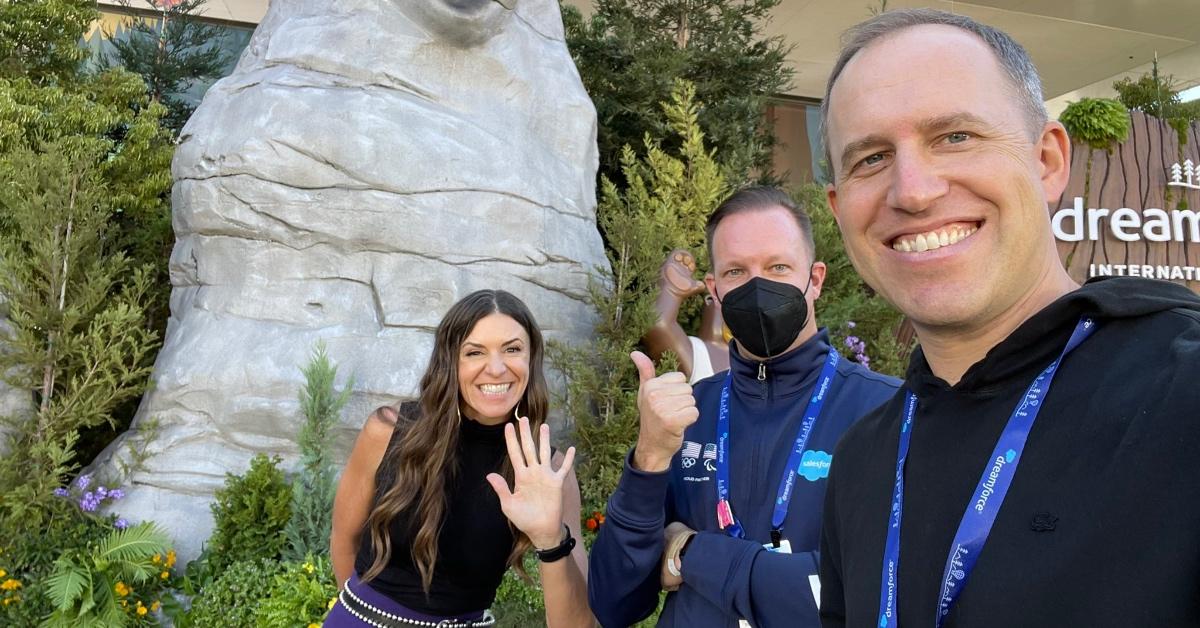 Bret Taylor, the former Chairman of the Board at Twitter and the Co-CEO for Salesforce, is estimated to be worth $226 million, reports Wallmine. Taylor is said to own "over 6,649 units of Salesforce Inc stock" that is worth "over $182,052,330." It also reported that he earns roughly $11,944,500 serving as president and COO at Salesforce.
BRET STEVEN TAYLOR Profile Summary
Bret Taylor has a long history in the tech industry. He began working for Google and later launched his own companies, including Quip and FriendFeed. He's also worked for Facebook, and Twitter, and serves a noteworthy role at Salesforce.
Profession: Co-CEO at Salesforce/former Chairman of the Board for Twitter
Net worth: $226 million
Birthdate: Born in 1980
Birthplace: Oakland, Calif.
Education: Earned a BA and MA in computer science from Stanford University
Spouse: Karen Padham
Kids: 3
A look at how Bret Taylor climbed his way to becoming chairman at Twitter.
Bret Taylor began his career working for Google as a group product manager. While serving in his role, Taylor helped co-create Google Maps, Google Local, and the Google Maps API, according to his LinkedIn profile. Taylor's time at Google came to an end in June 2007, the same year the former Twitter chairman joined Benchmark Capital where he began exploring ideas for startups.
Taylor eventually landed on an idea, allowing him to launch the social networking startup, FriendFeed in Oct. 2007. About two years later, Taylor sold the company to Facebook. He also accepted a position with the company working as its CTO (Chief Technology Officer).
During his time at Facebook, which has since been renamed Meta Platforms, Inc., Taylor helped the company navigate through its IPO in 2012. Additionally, the former Twitter chairman was also "credited with the invention of the "Like" button," a feature we have all learned to utilize when scrolling through our Facebook feeds.
While working for Facebook is certainly a notable accomplishment of Taylor's, his career at the multinational technology conglomerate only lasted about three years. After leaving Facebook in July 2012, Taylor went on to start yet another company called Quip.
Quip helped Bret Taylor reach new heights in his career and grow his fortune.
Quip was initially designed to provide software to businesses that were looking to increase productivity. Taylor founded Quip in Sept. 2012 and served as its CEO up until a short time after it was acquired by Salesforce for $750 million in Aug. 2016. A short while after the deal was made, Taylor went on to serve as the president and CPO for Salesforce and has since moved up in rank.
Today, Bret Taylor serves as the Co-CEO at Salesforce. He is also recognized for his role at Twitter, which has grown to become one of the world's largest social networks to date. Taylor joined Twitter as a board member in July 2016 and moved up to Chairman of the Board in Nov. 2021. He continued to hold this position until Elon Musk purchased the platform and dissolved the Twitter board.