What is Cooke Maroney's net worth and what does he do for a living? All about Jennifer Lawrence's husband.
Instead of marrying an A-list celebrity like herself or tying the knot with a distinguished musician, Jennifer Lawrence married a man you likely haven't heard of or know much about — Cooke Maroney.
While Maroney has done an outstanding job at keeping his life private (he isn't very active on social media), fans of Lawrence or "J-Law" want to know more about the man she wholeheartedly loves. So, without further ado, let's dig into who Maroney is, how the pair met, and how his wealth compares to his wife's.
COOKE MARONEY Profile Summary
Unlike Jennifer Lawrence who is forced to spend much of her career in the spotlight, Cooke Maroney is more of a stand-behind-the-curtains kind of guy as he doesn't appear concerned with drawing attention to himself or his family.
Profession: Art Gallery Director
Net worth: $25 million
Birth Year: 1985
Birthplace: NYC
Education: Studied art history at New York University
Spouse: Jennifer Lawrence
Kids: 1
How does Cooke Maroney's net worth compare to Jennifer Lawrence's?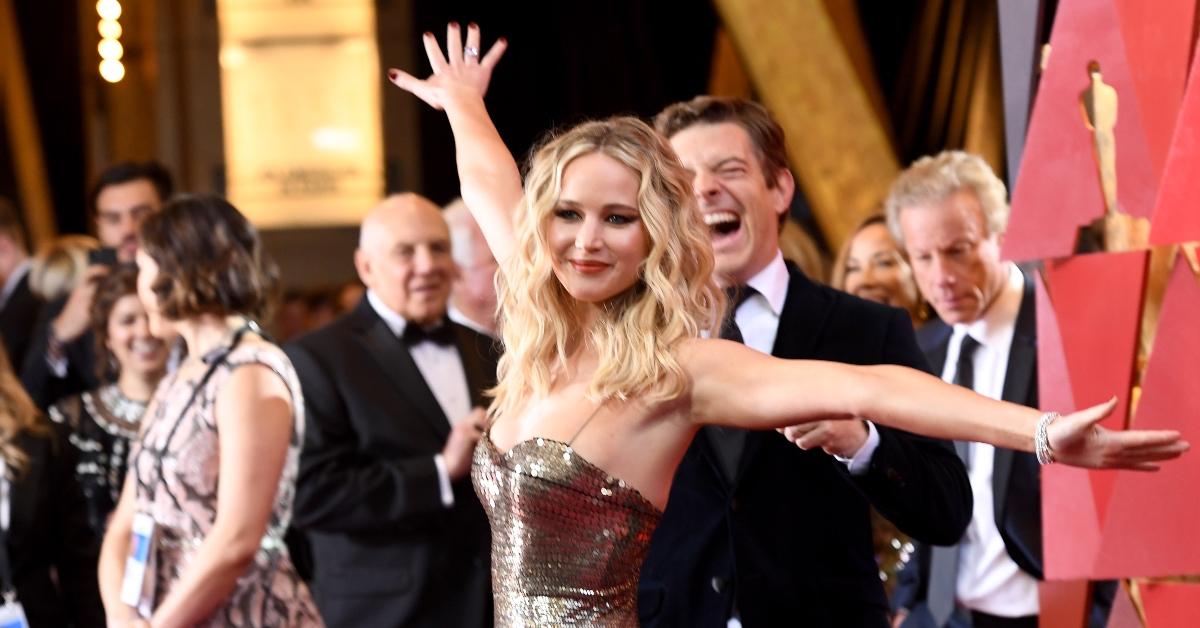 Maroney works as the director of the At-Large Gladstone Gallery in New York City. The gallery hosts work from artists like Anne Collier, Carroll Dunham, and Matthew Barney. According to multiple sources, Maroney was merely following in his father's footsteps when he decided to pursue a career in the arts.
Maroney's father previously worked as an "art dealer and served as the head of American paintings at Christie's," according to People. Throughout his career, Maroney has managed to build himself quite a fortune. A number of sources estimate Maroney's net worth to be somewhere around $25 million, though this hasn't been confirmed.
Now, although Maroney's net worth doesn't quite compare to Lawrence's $160 million, the two don't appear to be together for the money. In fact, it's the discrepancy in careers and fortune that seem to have brought these two together.
A source told People that Maroney "never treated Lawrence like a celebrity." Instead, she has been able to let her guard down and do things she thought were out of the question like "go out to restaurants or visit dive bars."
Maroney was born in bustling NYC.
Although Maroney was born in New York City and eventually ended back up there, his parents moved him to Leicester, Vt. when he was two years old, according to People. Apparently, his parents were seeking a "quieter, rural life" to raise their son. While living in Leicester, Maroney's parents opened Oliver Hill Farm, which has been transformed into a bed and breakfast (and yes, it's still operational).
Jennifer Lawrence and Cooke Maroney married in 2019 in Rhode Island.
Lawrence and Maroney met in 2018 through a mutual friend. After only knowing each other for a short period of time, they decided to tie the knot in 2019. Fast forward to Feb. 2022 and the couple is welcoming their first child, a baby girl named Cy. When the family isn't living in their Manhattan townhouse, you can bet they are residing in their exclusive Beverly Hills home.