What is Deena Cortese's net worth? The 'Jersey Shore' star has an improved net worth – details about her finances.
Deena Buckner (née Cortese) is a reality TV star who joined the cast of MTV's Jersey Shore and has starred in other spinoffs.
Deena Cortese Profile Summary
Profession: Reality TV star
Net worth: $2 million
Birthdate: Jan. 12, 1987
Birthplace: Plumsted Township, N.J.
Birth name: Deena Nicole Cortese
Father: John Cortese
Mother: Joan Cortese
Children: Two sons born in 2019 and 2021
Marriages: Christopher Bruckner (m. 2017)
Education: Brookdale Community College
Cheers to our favorite blast in a glass! Jersey Shore fans have loved Deena Cortese aka Deena Buckner from the very beginning. After she joined the cast in Season 3, viewers appreciated Deena and Snooki's close friendship. Deena had no qualms about stating her opinions, which many folks saw as a breath of fresh air.
Now that Deena has grown up from her days of vacationing on the Jersey Shore and living the "GTL" lifestyle, the 35-year-old is focused on being a mom and wife. However, every now and again Deena relives her partying days courtesy of Jersey Shore: Family Vacation. That said, fans are wondering how Deena's finances are looking these days. So, what is Deena Cortese's net worth? Here's what we know.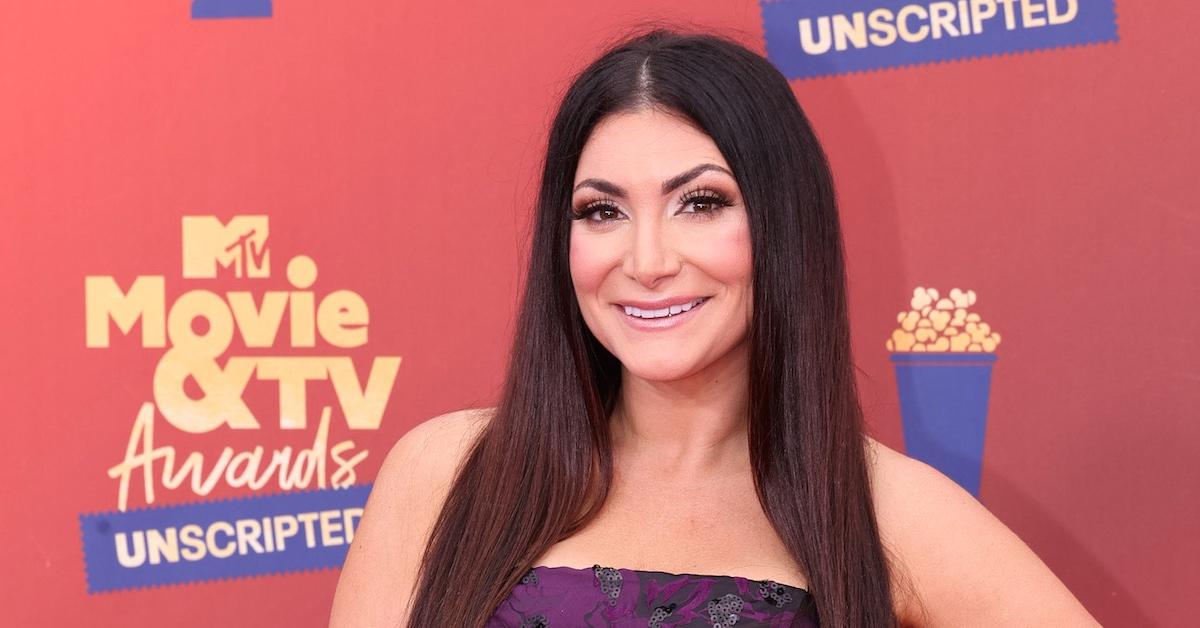 Deena Cortese has earned a pretty solid net worth.
As of this writing, Celebrity Net Worth reports that Deena has earned a net worth of $2 million. This number reflects Deena's work as a reality TV star after appearing on the original Jersey Shore series, Jersey Shore: Family Vacation, and the spinoff Snooki & JWoww.
'Jersey Shore' fans once believed that Deena was being house-shamed by some of her castmates.
One thing for certain, two things are for sure: Jersey Shore fans will always stand up for their favorites, and Deena is no exception.
During a July 2022 episode of Jersey Shore: Family Vacation, fans made it a point to call out some of the cast members for house-shaming Deena. Things officially went left after Angelina said that her ex-husband, Chris, asked Deena why she and her husband lived in "that type of home," per Reality Titbit.
In case you're behind, Deena and her husband, Christopher, once lived in a small home. Deena was instantly offended by the question and said that her reason for living at that residence was to simply "save money."
After Angelina poked a bit further about Deena's home situation and asked about her current residence, Deena made it clear that she's living on her own terms and doesn't need an expensive home.
As you can imagine, fans quickly called out Angelina for bad-mouthing Deena's choices. After all, Deena has done pretty well for herself. But expecting someone to live lavishly just because they have the means is a bit much.
Deena hasn't mentioned the situation. So it's safe to say that Deena is unbothered. All that matters is that Deena and her family are content in their home, and by the looks of Deena's social media, life is good.