American late singer, Aaron Carter was a father of one – who was he dating before he died, and who own custody of his child?
You know Aaron Carter for his childhood fame, music career, and for being the younger brother of the Backstreet Boys' Nick Carter. But in more recent times, he had been the center of attention for his physical appearance — where he's debuted many new tattoos (some being on his face) — and his rather extensive and, honestly, kind of complicated romantic life.
Pop singer Aaron Carter has reportedly died at the age of 34. According to TMZ, Aaron was found dead Saturday, Nov. 5, at his house, with sources telling the outlet his body was found in the bathtub.
In the wake of his death, many questions have been raised by his fans and many who did not know him well. One of which is about his love life. So, who was Aaron Carter dating before he died, and did he have a baby?
Who is Melanie Martin?
Melanie Martin is Aaron Carter's fiancee and the mother of his son before he died.
Aaron Carter has been dating Melanie Martin since January 2019.
Aaron's girlfriend, Melanie Martin, is a 33-year-old Instagram model with a Bulgarian background. The two went public in January 2019 but soon got more serious when Aaron debuted his new tattoo of Melanie's name on his face.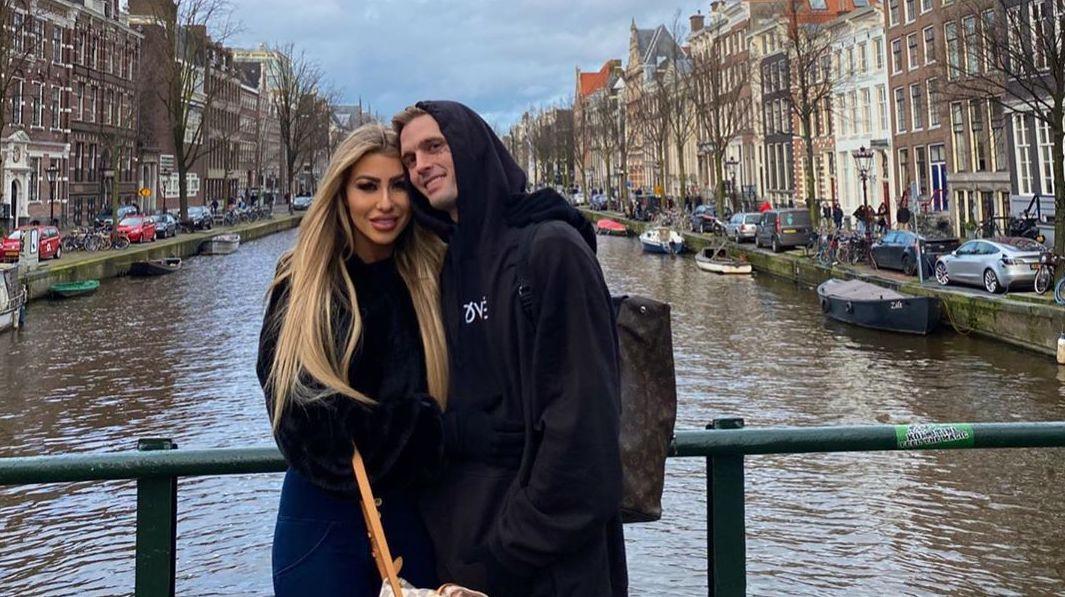 Around the same time, they joined the social media website OnlyFans, an app that is most popularly used to produce and share adult content for subscribers. 
Carter and Martin welcomed their son, Prince, following an emergency C-section in November 2021. One week later, the rapper told his social media followers that they had once again decided to end their relationship.
As per news outlet TMZ, Aaron spilled details about their breakup stating that Melanie had been "lying" to him by communicating with his twin sister Angel and family members who tried to get him behind the bars and get a conservatorship on him.
Despite previously breaking up, Aaron and Melanie were making things work in 2022 and some think it's because of their child.
Aaron and Melanie have had a tumultuous relationship.
Prior to the duo becoming parents, the couple briefly broke up over Melanie's domestic violence arrest. The day after she was taken into police custody, Aaron claimed in a YouTube video that she left him with scratches and bruises. "So sad, ;( I hope she gets the help she needs," Carter tweeted, "No one deserves domestic abuse female OR MALE #DomesticAbuse #Cheater she literally chocked [sic] me out…. I'm devastated."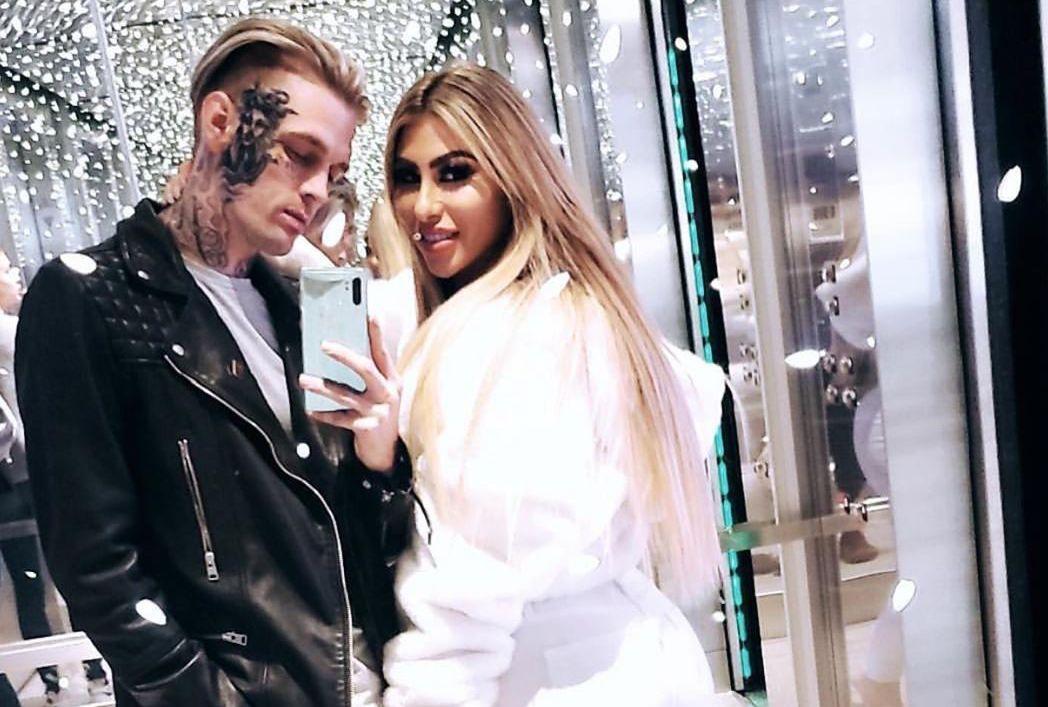 According to reports, authorities determined Melanie was the "aggressor" in the fight. In a now-deleted Instagram post, she shared a photo that read, "tell a lie your ex said and read someone else's comments to see if they've been in similar situations." 
According to online records, Melanie was booked and later released from jail after posting a portion of her $50,000 bond. While Melanie has remained pretty quiet about the incident, Aaron has been public with his thoughts. "You don't have to wait for someone to treat you bad repeatedly," Aaron tweeted following the alleged incident. "All it takes is once, and if they get away with it that once, if they know they can treat you like that, then it sets the pattern for the future."
The couple also had a public fight on Instagram Live.
In March 2020, Aaron Carter went on Instagram Live and can be heard yelling at his girlfriend. In the video, Carter can be heard accusing his girlfriend of having a guy's number in her phone under a girl's name. Martin says she's done with the argument, and Carter agrees after telling her to get out of the house.
Carter then goes into an angry rant to his fans. He said, "You guys have no idea what else happened. Alright? So I will explain it to you, everything that happened. This girl literally took advantage of me. She told her friends, they were like, 'Oh, I see you're dating Aaron Carter. Why is that?' And do you know what she says? 'He has money. He's nice. He has money. He's nice.' She changed a name and hid it of an older man that she promised to send nudes to a month ago. That's who she is."
Who has custody of Aaron Carter's child?
Aaron Carter is survived by his son, Prince. Before his death, he was entering treatment to regain custody of his son, Prince, who he shares with his ex-fiancée, Melanie.
"I decided to enroll myself into that program. This will be my fifth time in rehabilitation, mainly to take care of aftercare," he said on social media. "There's been no relapses. I haven't had any relapses … it's just triggers are big right now for me. You know, so, I just, I want my son back."
He added, "It's an abstinence program and I work with an individual counselor. I do group therapy, parenting classes, domestic violence classes, I got myself certified in CPR, just a lot of different things. It's new being a parent but it's actually become really fun and exciting and given me a new chapter of my life. It's been amazing."
Carter, 34, shared that he and his fiancée Melanie Martin lost custody of their son due to domestic violence and drug-use concerns. He said that the rebab stint is not court-mandated but that he's doing it to get his son back.