Meet Britnye and James are famous couple on TikTok garnering a lot of attention — are they still together?
From Liv and Tom (@itslivandtom) to Samm and Jordan (@sammandjordan), who doesn't love a good joint couple account on TikTok? Not only do the accounts feature sweet videos of the couples showcasing their love, but also hilarious videos of partners playing pranks on one another.
Now, there is a new hot couple on the app, but they're not your average duo. Keep reading for everything we know about Britnye and James, who run the joint TikTok account @age35gap.
Note: Britnye has been spelled multiple different ways on their TikTok account. To keep things consistent, we have decided to spell it as "Britnye."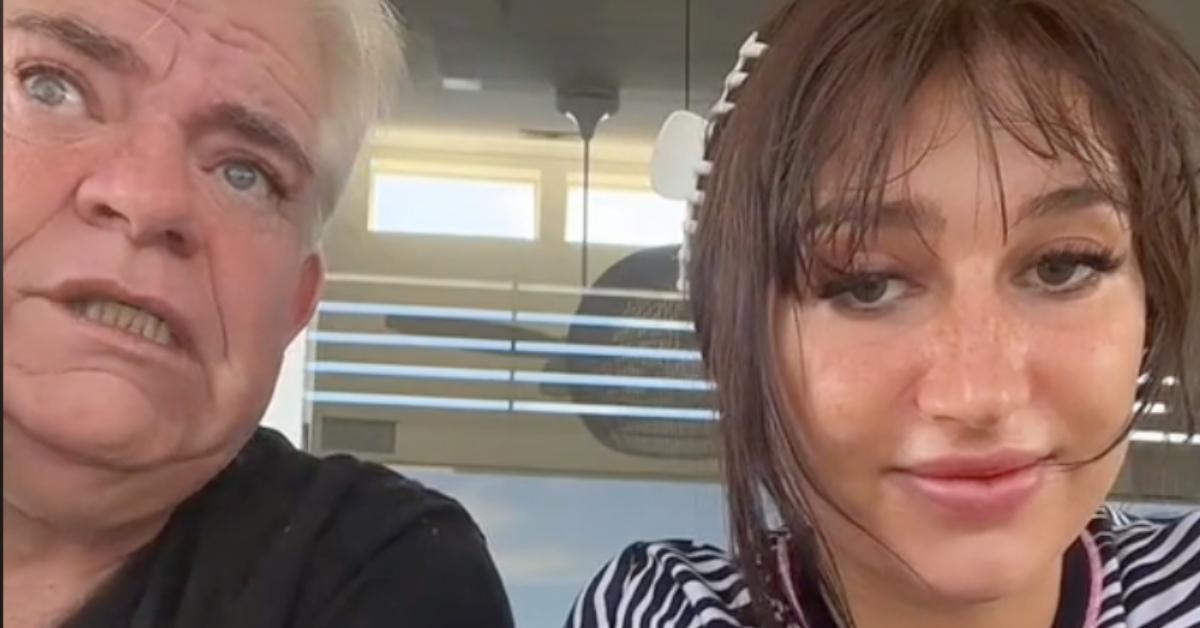 Who are Britnye and James?
Meet Britnye, 22, and James, 57. They are a couple with a 35-year-old age gap that lives in Australia. The duo has been garnering a lot of interest on the app due to their age difference. But while their videos are getting a lot of views, many users have written in the comment section that they don't support this relationship.
Some users have claimed that Britnye is only dating James for his money. Others have pointed out that James is taking advantage of her because she's at a vulnerable age.
The couple often posts videos together about their relationship and frequently goes live. In the video below, James says he's a father of four girls. All of his daughters have different opinions on his relationship with Britnye.
(Click here if the TikTok video is not playing)
What is the most recent Britnye and James controvesy? Did they break up?
Lately, many folks have been claiming that the pair called it quits. In the video below recorded from a live, James showed his true colors when he made offensive remarks toward the Asian community and Britnye's mom, who he called "filth" and "scum." When his friends ask him about his relationship status in the video, James said they broke up because of her mom.
(Click here if the TikTok video is not playing)
While their TikTok handle hasn't been changed, the name on their account has. It reads: "Brightnyebrokeupwithjames."

For the most part, users seem to be happy that Britnye and James are no longer together. Besides the unique nature of their relationship, many users felt that James was abusing Britnye. @user994508831447 explained in the video below that she observed an extremely toxic dynamic between them.
(Click here if the TikTok video is not playing)
But of course, there were users saddened by their split. TikToker @jessbarr5 even made this montage of some of the couple's cutest moments.
(Click here if the TikTok video is not playing)
Welp, I guess it just wasn't meant to be between Britnye and James!