What is 'My 600-Lb Life' mainstay Dr. Now's net worth? How much money has he made off of his practice? Let's unpack what we know.
If you're a fan of TLC's My 600-Lb Life, then odds are that you're familiar with Dr. Now. The surgeon has specialized in patients grappling with obesity for some years and has been a main fixture on the show since 2012. In that time, he has helped many of its stars work through their health issues and is always present to provide candid takes to his patients about what may become of them if they don't heed his warnings about losing weight.
Considering the fact that Dr. Now is one of the biggest faces on one of TLC's biggest shows, it makes sense that he has accumulated a sizable net worth. So, what exactly is Dr. Now's net worth? Let's take a look at what we know about his finances.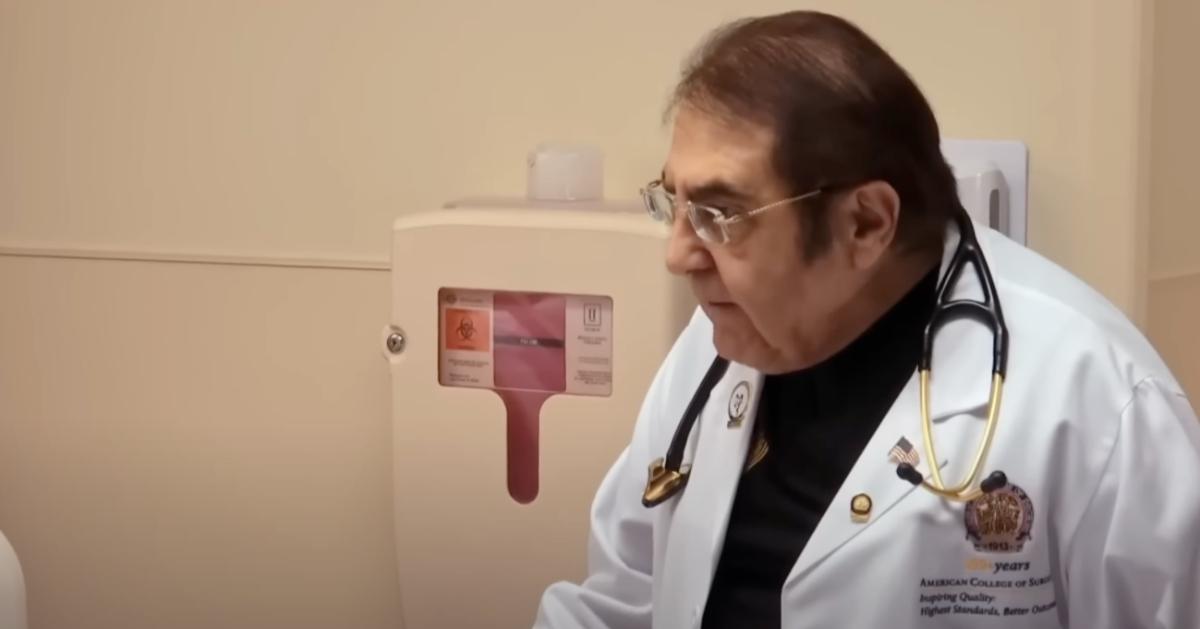 What is Dr. Now's net worth?
More often than not, you don't become a huge reality star without making a good bit of money in the process. Couple that with the fact that Dr. Now is, well, legitimately a practicing surgeon, it's clear that his monetary intake is pretty solid.
Dr. Now has an estimated net worth of roughly $6 million, per Popular Net Worth.
Profile Summary
Dr. Now is an Iranian-born doctor, surgeon, and reality star famous for his decade-plus work on TLC's My 600-Lb Life.
| | |
| --- | --- |
| Celebrated Name: | Dr. Now |
| Net Worth: | $6 million |
| Profession: | Surgeon, Reality Star |
| Full Real Name: | Younan Nowzaradan |
| Date of Birth: | Oct. 11, 1944 |
| Birthplace: | Tehran, Iran |
| Marriages: | Delores McRedmond​​ (1975–2002, divorced) |
| Children: | Son Jonathan Nowzaradan; Daughters Jennifer Nowzaradan and Jessica Nowzaradan |
| Education: | University of Tehran |
How did Dr. Now become famous?
According to Wikipedia, Dr. Now was was born and raised in Tehran, Iran, and is of Assyrian descent. After graduating from the University of Tehran with a Doctor of Medicine degree in 1970, Dr. Now relocated to the U.S. After his big move, Dr. Now took part in the Medical Orientation Program at Saint Louis University in 1971; he also completed a Rotating Surgical Internship at St. John Hospital directly after.
Currently, Dr. Now is a fellow of the American College of Surgeons and practices at the Houston Obesity Surgery in Houston, Texas, as well as several surrounding hospitals in the Houston area. His authoritative work with obesity patients has led to the publication of a series of scholarly publications that cover topics such as obesity and laparoscopy.
In 2012, Dr. Now joined the cast of My 600-Lb Life. Alongside his work on that show, he has appeared on the likes of Body Shock. In terms of non-scholarly publications, Dr. Now has authored two books titled Last Chance to Live and The Scale Does Not Lie, People Do.