Ed Sheeran's now-wife was his childhood friend and long-time crush – do they have children together?
Musician Ed Sheeran is responsible for catchy radio hits and soulful romantic songs that never seem to leave the listener's head. But like many artists, the deeper connection behind his melodies ties back to his personal life. After surprising fans in 2018 by revealing he was engaged to his childhood friend Cherry Seaborn, Ed later revealed he was married in secret and had a child.
Who is Ed Sheeran's wife? And how many children does he have? Read on for everything we know about Ed Sheeran's family life.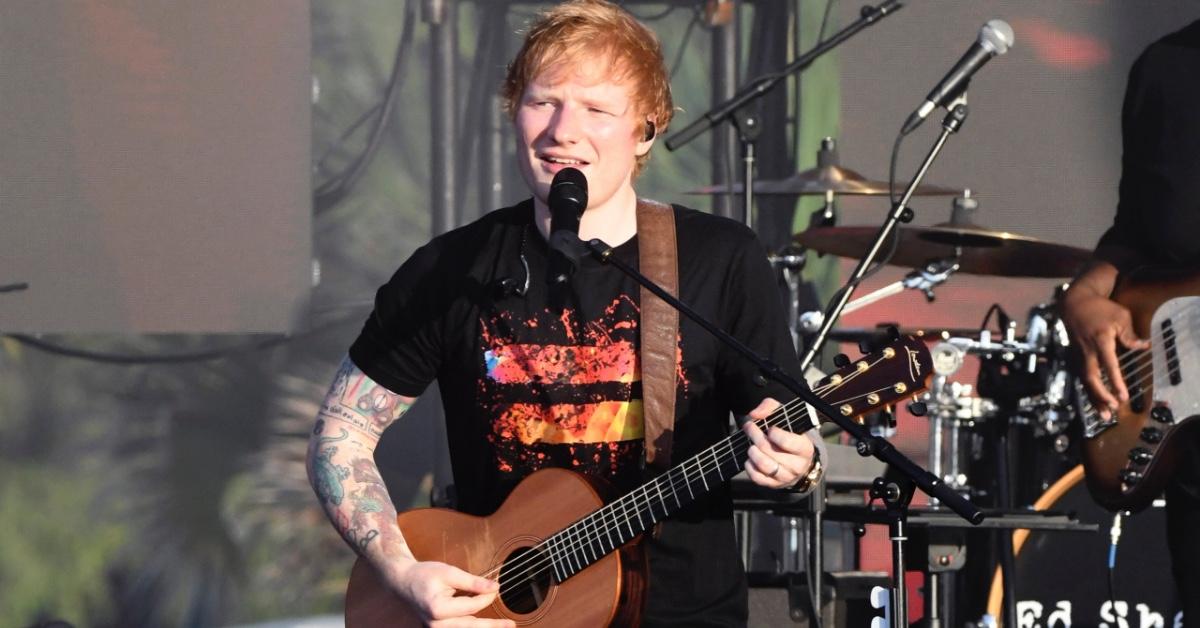 Who is Ed Sheeran's wife? Ed met Cherry Seaborn at 11 years old.
In a story seemingly ripped from the pages of a romance novel, Ed and his wife Cherry have known each other since they were just 11 years old. Brides Magazine confirms that the pair later attended the same high school in Suffolk but were just friends because Cherry had a boyfriend. Cherry's passion for hockey eventually led her to field hockey championships in the U.K. and the U.S.
While Ed was pursuing a musical career, Cherry pursued a Master's degree at Duke University and ended up using her degrees to work for Wall Street in accounting. In 2015, Cherry and Ed crossed paths again in Manhattan after being out of touch for a while. Their first date was at Taylor Swift's famous 4th of July party the same year, and shortly after, Cherry asked to be transferred to the London office of her firm to be closer to Ed.
Ed said to People Magazine later, "I went on tour again, and then I went to Taylor's 4th of July party. I was texting [Cherry], and she was like, 'I'm in Rhode Island at a 4th of July party,' and I was like, 'So am I.' I kinda said to Taylor, 'Can I invite one of my old schoolmates?' The rest is history."
In January 2018, Ed announced the news to the world: He had proposed to Cherry, and she said yes! In an Instagram post of the two of them, Ed wrote, "Got myself a fiancée just before the new year. We are very happy and in love, and our cats are chuffed as well xx." By December, the two were officially married in a secret wedding that included a guest list of their famous friends, including Stella McCartney and Sam Smith.
Ed and Cherry share one child, a daughter named Lyra.
There was even more good news in the cards for the Sheeran family, and in September 2020, Ed confirmed that his wife had given birth to their daughter Lyra Antarctica Seaborn Sheeran at the end of August of the same year. Hello, Magazine reports that his daughter's name could be inspired by the fiery main character of Philip Pullman's His Dark Materials series, which Ed tweeted his enthusiasm for in 2015.
In an Instagram photo of two tiny socks, Ed wrote, "Ello! A quick message from me as I have some personal news that I wanted to share with you … Last week, with the help of an amazing delivery team, Cherry gave birth to our beautiful and healthy daughter — Lyra Antarctica Seaborn Sheeran. We are completely in love with her. Both mum and baby are doing amazing and we are on cloud nine over here. We hope that you can respect our privacy at this time."
On May 19, 2022, Ed shocked the world by announcing the arrival of a second daughter whose name is Jupiter Seaborn Sheeran! In another Instagram post featuring adorably tiny baby socks, he wrote briefly, "Want to let you all know we've had another beautiful baby girl. We are both so in love with her, and over the moon to be a family of 4."
The announcement comes as even more of a shock due to Ed's recent tour, which will extend through 2023. Many are surprised Ed wouldn't take a break in his schedule for something as important as the birth of his child, but it's also possible that, much like Lyra's birth, the pair have kept the birth secret for several months until they were ready to reveal daughter #2 to the world.
It sounds like life is pretty sweet for Ed! Congratulations to the happy family, and who knows? There could be more Seaborn-Sheeran children in the future.