What is Eddie Vedder's net worth? The American singer has made an impressive fortune in the years of his music career.
It's hard to knock Eddie Vedder's musical pedigree at this point. When you're ranked the seventh-best singer of all time by Rolling Stone, it goes without saying that your impact on music as a whole probably knows no bounds. Well, in the case of Eddie and his work with Pearl Jam, it has nabbed him two Grammy Awards, four MTV Video Music Awards, five American Music Awards, and a slew of other titles throughout the years.
Even as a solo artist, Eddie Vedder has seen success with his albums "Into the Wild, "Ukulele Songs," and "Earthling," nabbing him a bunch of other awards and nominations as well.
With all of that mentioned, Eddie's career in music is about as legendary as can be. But what do we know about his financial status? What is his net worth? Keep reading to find out!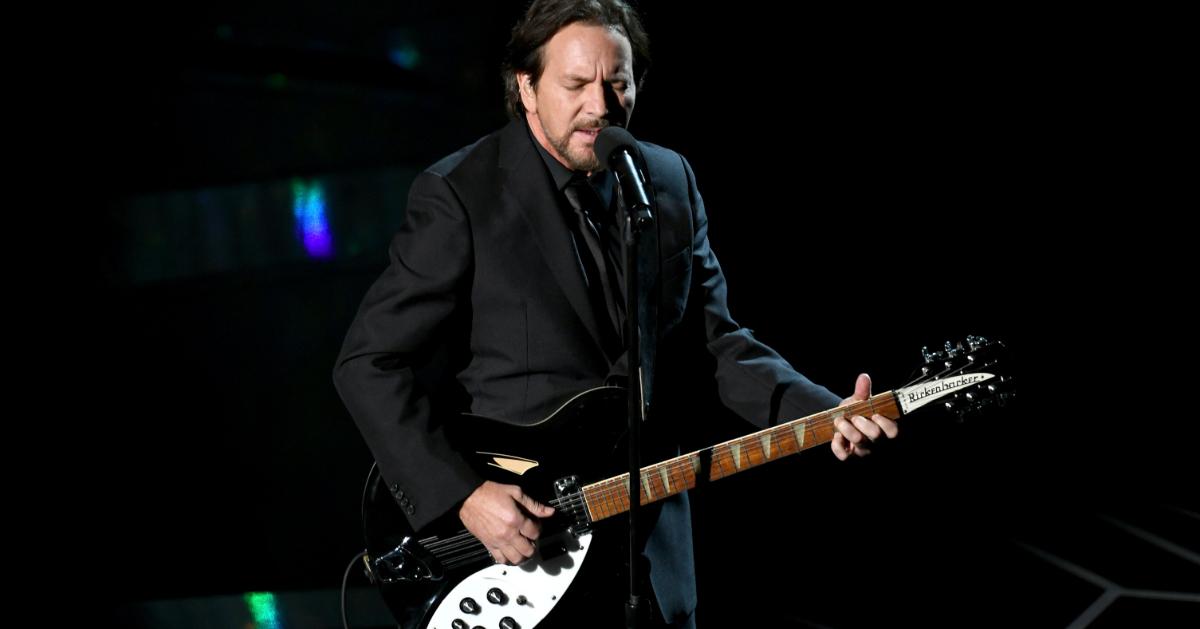 What is Eddie Vedder's net worth?
When you're one of music's biggest stars, it goes without saying that you've probably made quite a lot of money throughout your career. That's exactly the case with Eddie, who has a net worth of roughly $100 million, per Celebrity Net Worth.
A truly philanthropic individual, Eddie has used his immense wealth to support causes such as Artists for Peace and Justice, the Bridge School, the David Lynch Foundation, and PETA. He also co-founded EBRP, a foundation dedicated to Epidermolysis Bullosa research.
Eddie Vedder is a living legend and his legacy still lives on.
Lamenting the constant waning of rock 'n roll from the music scene, Bono, in 2017, expounded that "Rage" is the fundamental component of rock 'n roll and said, "Some great rock'n'roll tends to have that, which is why the Who were such a great band. Or Pearl Jam. Eddie has that rage."
Vedder has been ranked at number 7 on a list of "Best Lead Singers of All Time", compiled by Rolling Stone. Loudwire put him at number 35 on their Top 66 Hard Rock + Heavy Metal Frontmen of all time. He has been ranked number 5 on a list of "Singers with the Most Unique Voice", compiled by Rolling Stone. Other singers like Roger Daltrey of the Who and Bruce Dickinson of Iron Maiden have praised him for his singing ability. Hit Parader magazine placed him at number 23 on their list of the "Top 100 Metal Vocalists of All Time". His solo album Into the Wild was ranked at no. 20 on the list of Top 20 Rock 'n' Roll Solo Albums by Consequence of Sound.