Who is Ariana Grande's brother, Frankie Grande married to? He used to be in a Throuple, but has since found "The One".
Actor, singer, dancer, television host, YouTube personality, and Broadway performer Frankie Grande has a laundry list of talents and accolades behind him but is probably most known for being the half-brother to Ariana Grande. 
Frankie, who has been gaining more and more public attention on his own, has been catching everyone's eye lately — especially with his dating history. So who has this Big Brother star dated? Here are the details of his dating history — including that time he was one-third of a throuple.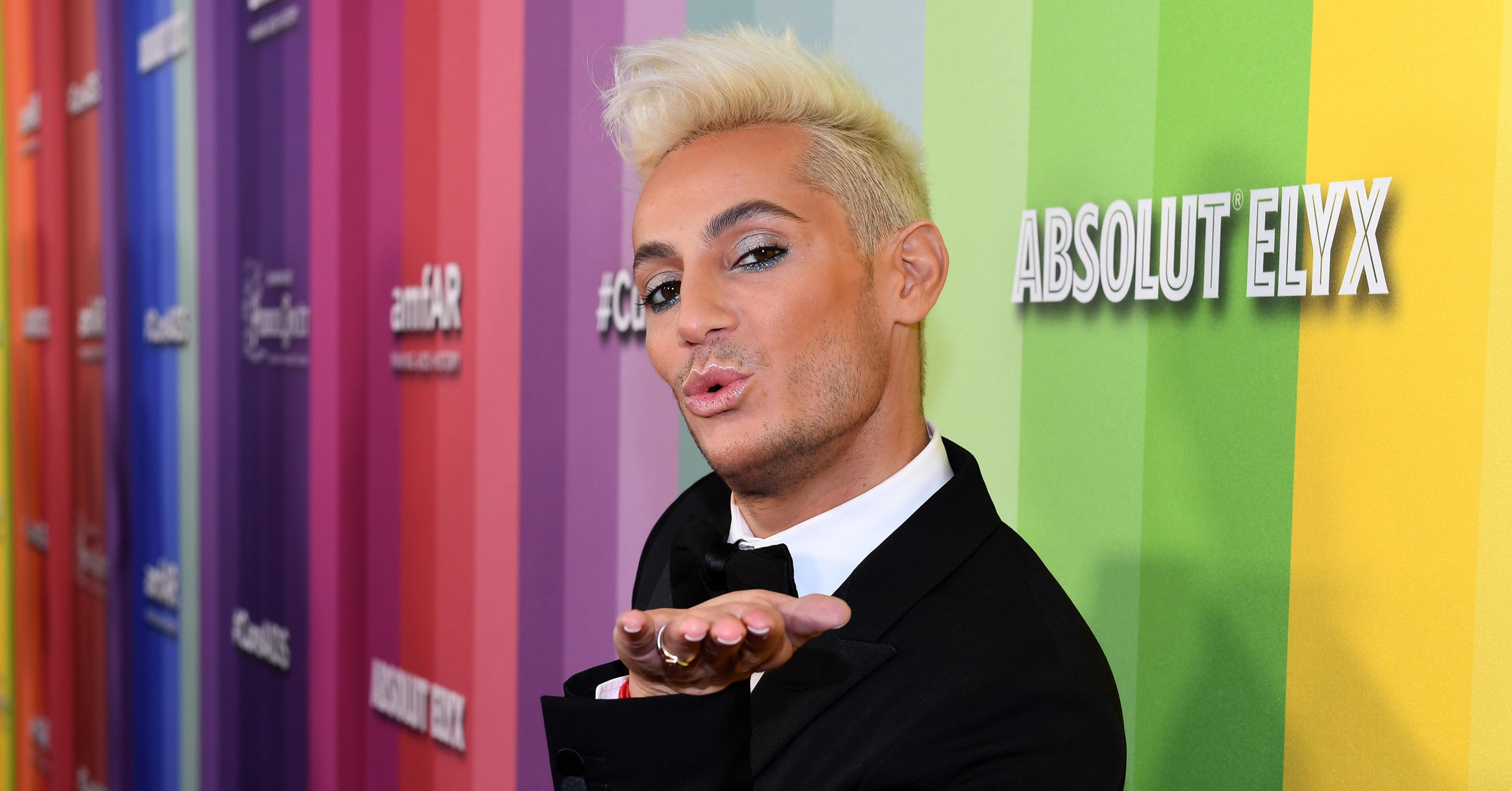 Who is Frankie Grande dating? He was in a throuple in 2018 but has since moved on.
Yes, that's right — the rumors of the throuple were true. Back in late November of 2018, Frankie went public announcing his two boyfriends.
The married couple, Mike Pophis and Daniel Sinasohn, who are a lawyer and doctor, respectively, started dating Frankie in the summer of 2018.
Upon his announcement, he told Us Weekly. "[We've been dating for] almost three months, but in the gay world, it's like five years."
"I'm the new addition," he joked.
He didn't go into too much detail about how their relationship worked, given that Mike and Daniel were married before introducing Grande into the mix. But at the time, it seemed like the relationship was working well for Frankie.
"Mike and Daniel are both extraordinary people and I think the world of them," Frankie told Us Weekly. "Each of them complete me in different ways and I am honored to be in this very special, very fun relationship."
The group was first spotted together at a Halloween party in NYC on Oct. 31, but Frankie was also very public about the relationship on his Instagram, posting photos of the group. Since, though, the photos have been deleted.
Frankie and his boyfriends broke it off in January 2019, but the group split on good terms.
"I'm super grateful for my last relationship. I grew so much in it, and at the same time, it wasn't working out anymore," he told Us Weekly. "I'm super glad that we decided to end things amicably. And that we can all remain friends … that's the important thing."
Per WhosDatedWho, Frankie Grande was previously in a relationship with Tayte Hanson in 2017.
Frankie is now dating Hale Leon.
Not too long after his split with Mike and Daniel, Frankie started dating Hale Leon, who's an actor. Frankie announced his new beau on Instagram, posting a photo of the two of them kissing with the caption "Sharing this [kiss] with my boyfriend at #coachella after my sister's triumphant set under the #lgbt flag is a moment i will cherish forever…"
Since Coachella, the two seem to be going strong, frequently posting photos together.
Frankie gushed to Life & Style about his boyfriend, saying "He's perfect for me because it's not work. Like I've never been in a relationship that requires so little effort and it's just so beautiful and he's so supportive and he's so kind. And um, you know, we, we vibe together. We're sober together, now we're vegan together."
According to the outlet, Ariana is also super supportive of her brother, going on double dates with the pair.
"He's perfect… He's the one," Frankie said. Sounds like we could have a happily ever after here soon.
Hale Leon and Frankie Grande have been married for 4 months since 4th May 2022. Frankie Grande has announced that he's married to his fiancé, Hale Leon. On Tuesday, the 39-year-old star shared that he and Leon got married during an intimate ceremony in Florida on Star Wars Day, just a couple of weeks after sister Ariana Grande married Dalton Gomez.