Who is Gavin Leatherwood dating right now or is he married? Inside 'The Sex Lives of College Girls' star's love life.
It was love at first shirtless sight for Kimberly (Pauline Chalamet) when she spotted Nico (Gavin Leatherwood) jogging across the green at Essex College in The Sex Lives of College Girls Season 1.
Sadly, Kimberly and Nico's passionate affair was doomed to burn out quickly. So was Gavin's tenure on The Sex Lives of College Girls — he chose not to return for the second season.
Naturally, Gavin's turn as one of The Sex Lives of College Girls' resident Season 1 heartthrobs had many fans wondering if Gavin himself was dating anyone in real life.
So, is Gavin dating anyone at the moment? Here's what we know.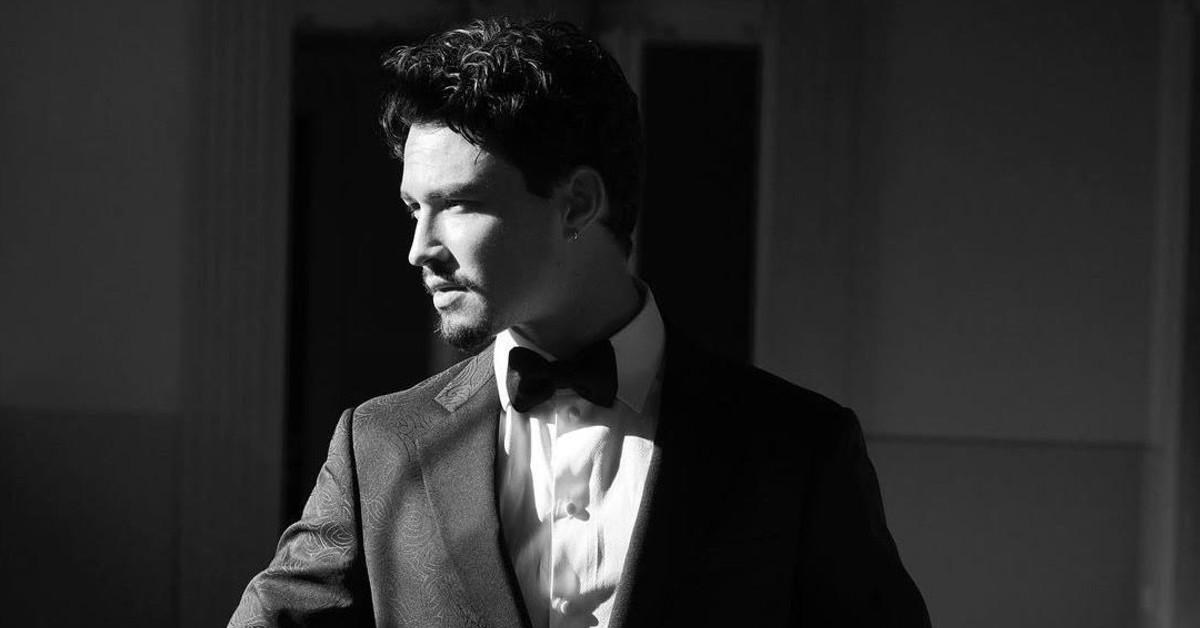 Is Gavin Leatherwood dating anyone?
Gavin Leatherwood appears to be completely single right now; meaning, he is not dating anyone, has no girlfriend, isn't married, and doesn't have kids/children as well. However, he keeps his personal life pretty private so he could be seeing someone out of the public eye.
He was previously linked to Kiernan Shipka.
Fans of the Chilling Adventures of Sabrina were naturally thrilled when Kiernan Shipka started posting adorable selfies with her co-star Gavin.
However, the two have never actually said that they're in a relationship, and they just appear to be really close friends. So the Kiernan/Gavin ship appears to be just that — a ship crafted by fans of the couple's onscreen chemistry.
Although Gavin prefers to have his career in the spotlight, he's actually pretty good at keeping any possible relationship completely off everyone's radar.
He hasn't been spotted in any acts of public PDA or made any posts acknowledging a girlfriend as of late. Although he did post a selfie with Kiernan on Halloween on his Instagram with the caption, "Somewhere in an alternate universe Nick and Sabrina are celebrating her birthday."
How old is Gavin Leatherwood?
Gavin was born on June 7, 1994, so as of Nov. 28, 2022, the Sex Lives of College Girls and Chilling Adventures of Sabrina star is 28 years old. He has never been married and doesn't have any children.
However, it makes sense that Gavin doesn't seem to be focusing as much on his dating life, given that he has been working hard on promoting his singing career!
On Oct. 19, 2022, Gavin dropped a video teaser for the music video for his single, "Wichita," on his Instagram page. He released his EP, "Moonlighting," on Oct. 21, 2022. In addition to acting and singing, Gavin can also play the guitar, ukulele, and piano.
What is Gavin's next acting project?
According to Gavin's IMDb page, he has been involved in two upcoming projects that have yet to hit the big or small screen. The projects are a film titled Singing in My Sleep, and a yet-to-be-confirmed film or TV project titled It's What's Inside.
Gavin also played the role of Cassius in the recent YouTube film Julius Caesar Live Read!
Gavin is more than just a Hawaiian-born heartthrob. You can watch him as Nicholas Scratch in the Chilling Adventures of Sabrina or as Nico in The Sex Lives of College Girls, streaming on Netflix and HBO Max, respectively.