Geoff Keighley returns as the host of the 2022 Game Awards – Who is he and how much is he worth?
Though the award show is less than a decade old, the Game Awards has set a high standard for itself, bringing in multitudes of viewers who game on all platforms.
But who hosts the famed award show? Here's a breakdown of the show's hosts this year.
Sydnee Goodman hosts the Opening Act.
The first 30 minutes of the Game Awards, known as the Opening Act, is hosted by Sydnee Goodman. The 28-year-old producer works diligently with IGN as the host of The Daily Fix for years before leaving in April 2021 to pursue content creation on her own. Before that, she did a stint at Buzzfeed, and in between, she managed a successful YouTube channel with more than 140,000 subscribers and a Twitch account.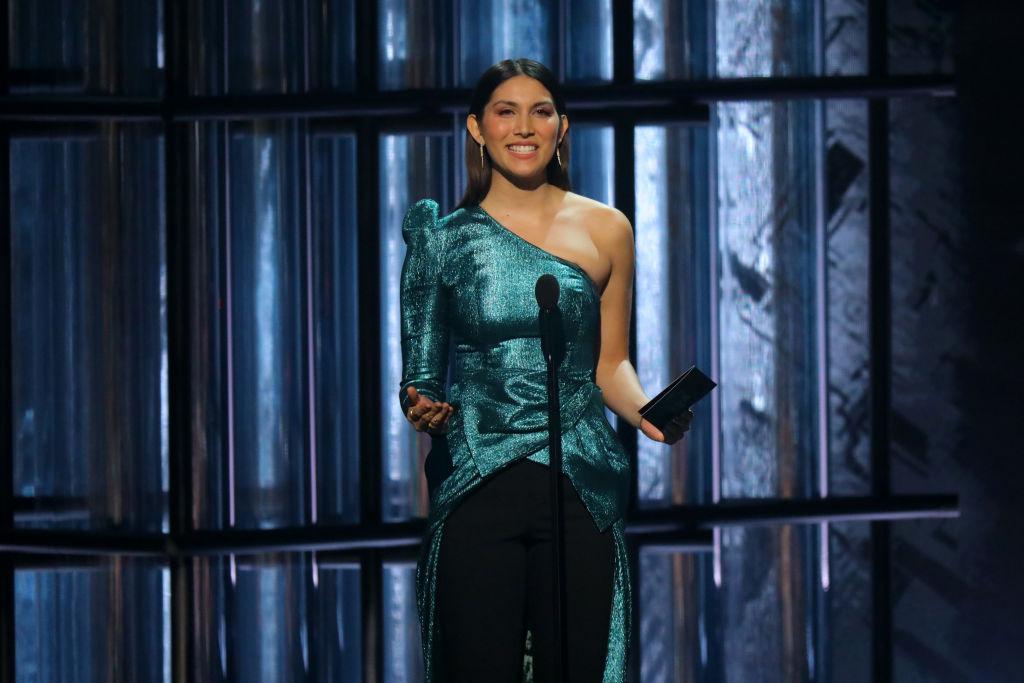 Geoff Keighley continues as host of the Game Awards yet again.
Since the first Game Awards premiered in 2014, Canadian gaming journalist Geoff Keighley has been the host of the show, as well as its executive producer.
Geoff was part of the creation of the Game Awards, heralding from a long history in gaming journalism. He started his career when he founded the site GameSlice in 1996. From there, he's hosted multiple broadcast events in the gaming sphere, written for outlets like GameSpot, and so much more.
Since the award show's conception, Geoff says he has tried valiantly to listen to viewers' feedback, finding a "balance" in the content showcased each year. Despite his team's consistent work to prevent leaks and truly make the award show one worth watching, he admits it's still a high bar to hit every year — but every year they try to hit it.
"Even when we say nothing, people will create expectations of things that will be there," Keighley told Digital Trends. "We know we're only as good as the content that's given to us by the game companies. Half of our show is made by them … Oftentimes there are games where we want to show something, but they're not ready and there are lots of changes … We have great stuff. We're pretty confident in our lineup. To each his or her own in terms of what you expect out of the show. I live in fear often that we're not going to have enough for people."
Geoff Keighley isn't afraid to call out the games industry.
Despite his strong relationship with notable video game personalities and companies, Geoff has never shied away from taking firm stances on controversy within the industry. In 2015, he openly supported game director Hideo Kojima after game publisher Konami forbade him from attending the Game Awards that year due to ongoing internal conflict. He also famously grilled former Microsoft president Don Mattrick for his contentious statements during the Xbox One's initial marketing campaign.
For the 2021 Game Awards, he also announced that outside of their game nominations, Activision Blizzard is barred from the ceremony due to their ongoing sexual harassment lawsuits and employee abuse at the company.
In December 2021, he tweeted: "The Game Awards is a time of celebration for this industry, the biggest form of entertainment in the world. There is no place for abuse, harassment or predatory practices in any company or any community."
GEOFF KEIGHLEY Profile Summary
Geoff Keighley is a Canadian video game journalist. He is best known for hosting the annual Game Awards ceremony.
Profession: Freelance Journalist/Game Awards Host
Net worth: $5 million to $8 million
Birthdate: 1978
Birthplace: Canada
Education: University of Southern California
What is Geoff Keighley's net worth?
Geoff Keighley has earned an estimated net worth between $5 million to $8 million for his work as a TV presenter and journalist on video games. 
As both a freelance journalist and presenter, that number is certainly nothing to scoff at. Between the Game Awards and his ongoing journalism, he also organized and hosted the Summer Game Fest to allow video game publishers to showcase their games amidst the initial COVID-19 quarantine.
Since the first Game Awards premiered in 2014, Canadian gaming journalist Geoff Keighley has been the host of the show, as well as its executive producer.
Aside from journalism and TV presenting, Geoff has also appeared in games like Death Stranding and Among Us.