How many children does George Clooney have now? Here's how the actor is adjusting to raising his Twins.
In 2014, George Clooney shocked the world when he stopped being the world's most eligible bachelor and married stunning human rights lawyer, Amal Clooney (neé Alamuddin).
Ever since he seems to have taken a step back from being a Hollywood actor. Then, the couple welcomed twins into the world, making George retreat even more into his newly found domestic bliss.
The actor has said he plans to spend more time at home than ever. However, George still pops out every now and then, like when he starred in the 2022 rom-com Ticket to Paradise with Julia Roberts. The 2022 Kennedy Center Honors recipient also keeps fans wondering about his family.
Keep scrolling to find out everything you need to know about George Clooney's kids!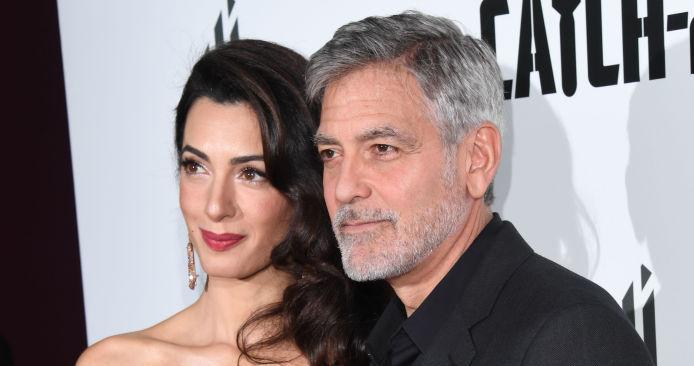 Who are George Clooney's kids?
In 2017, three years after their wedding, George and Amal had their first kids together: twins Alexander and Ella. But since George and Amal don't have much of a social media presence outside of their Clooney Foundation for Justice accounts, fans haven't had a lot of chances to see pictures of George's kids or learn more about how he feels about life as a dad.
As it turns out, he's loving it.
The Midnight Sky actor and director told People in 2020 that it was his choice to spend more time with his family and not work as much.
George said he didn't need the excuse of the coronavirus (COVID-19) pandemic to spend more time with his family since he "had every intention of focusing on them [anyway], putting them to bed at night and stuff … we didn't need to be forced into that."
When he's not on location for a new film or his foundation, George spends his days reading books like Green Eggs and Ham, Curious George, and Peppa Pig to his kids and having singalongs to old Motown songs like "I Heard It Through the Grapevine."
George Clooney admits that he doesn't have much private time due to his kids.
While he does enjoy spending time with his kids, George acknowledged that his life has changed a lot since they arrived, and "the times I used to be able to sit back and read a book, that's done for a while."
In February 2021, he joked to W Magazine that he's also taken on a lot of new hobbies like "two or three loads of laundry a day, dishes all f–king day because these kids are all slobs. Apparently, you have to wash your children every once in a while."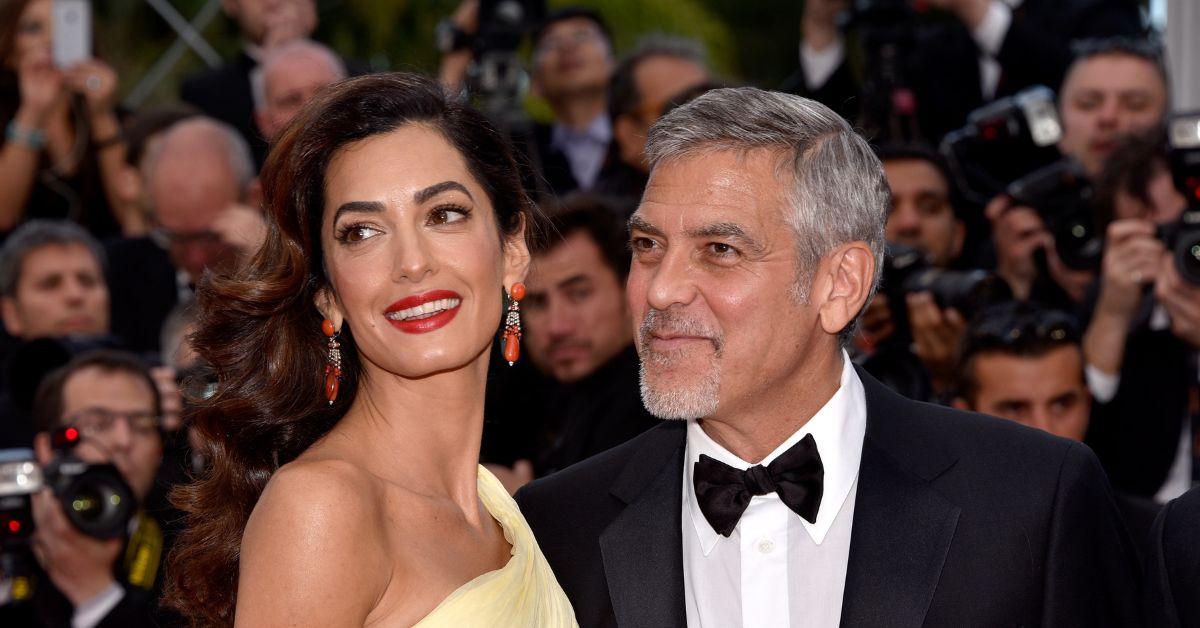 George also marveled at how, despite the fact that they are so little, both Alexander and Ella have distinct personalities that they've had since they were born.
Ella, he says, is shy, while her twin brother, Alexander, is much more outgoing.
"You realize how little it has to do with you," he said, adding that as a parent, "all your hope is to just kind of guide them along in the right direction."
Sounds like George is absolutely loving being a dad, and that Ella and Alexander are two lucky little children.