Who is Gia Duddy dating now? The host is in a relationship with a popular NFL player.
One of the more popular original series to surface on Snapchat is College Culture — a show that asks college students life's hardest questions. For example, exactly how many tampons does a woman need on her period? And whose face is on the $5 bill?
The Snapchat original series debuted on the platform with Bradley Kraut and another influencer. But in Episode 4, the show added a new host, called Gia Duddy.
One of the many questions followers of the new host and viewers of Snapchat's College Culture are asking is "who is Gia Duddy dating now?". Here's everything we know.
Who is Gia Duddy's boyfriend? Here's what to know about Will Levis.
Before he played for the Kentucky Wildcats, Will Levis was enrolled at Penn State, where he met Gia. The two took their relationship public in April 2021. From the looks of it, the couple is still on Cloud 9.
Will's future looks pretty bright, as the quarterback is expected to be a first-round pick in the 2023 NFL Draft. Amid his fast-growing athletic career, Gia's clearly had his back every step of the way. Earlier this year, she shared a photo of her and her boyfriend celebrating his win at the Citrus Bowl in Orlando.
She captioned the photo, "2022 is off to a great start."
Will is Gia's first public boyfriend as she has not been linked with anyone else.
Who is the host of the Snapchat original series 'College Culture'? Meet Gia Duddy.
Gia is probably so great at interviewing college students because she is one herself! According to her social media, the 21-year-old is currently attending Penn State.
Gia was born in Wyomissing, Penn., to Elaine Rado and Michael Duddy II. She has two siblings named Michael III and Bella Duddy (per Earn the Necklace.) Before she enrolled in college, Gia played lacrosse at Berks Catholic High School. However, she doesn't appear to be super involved in the sport today.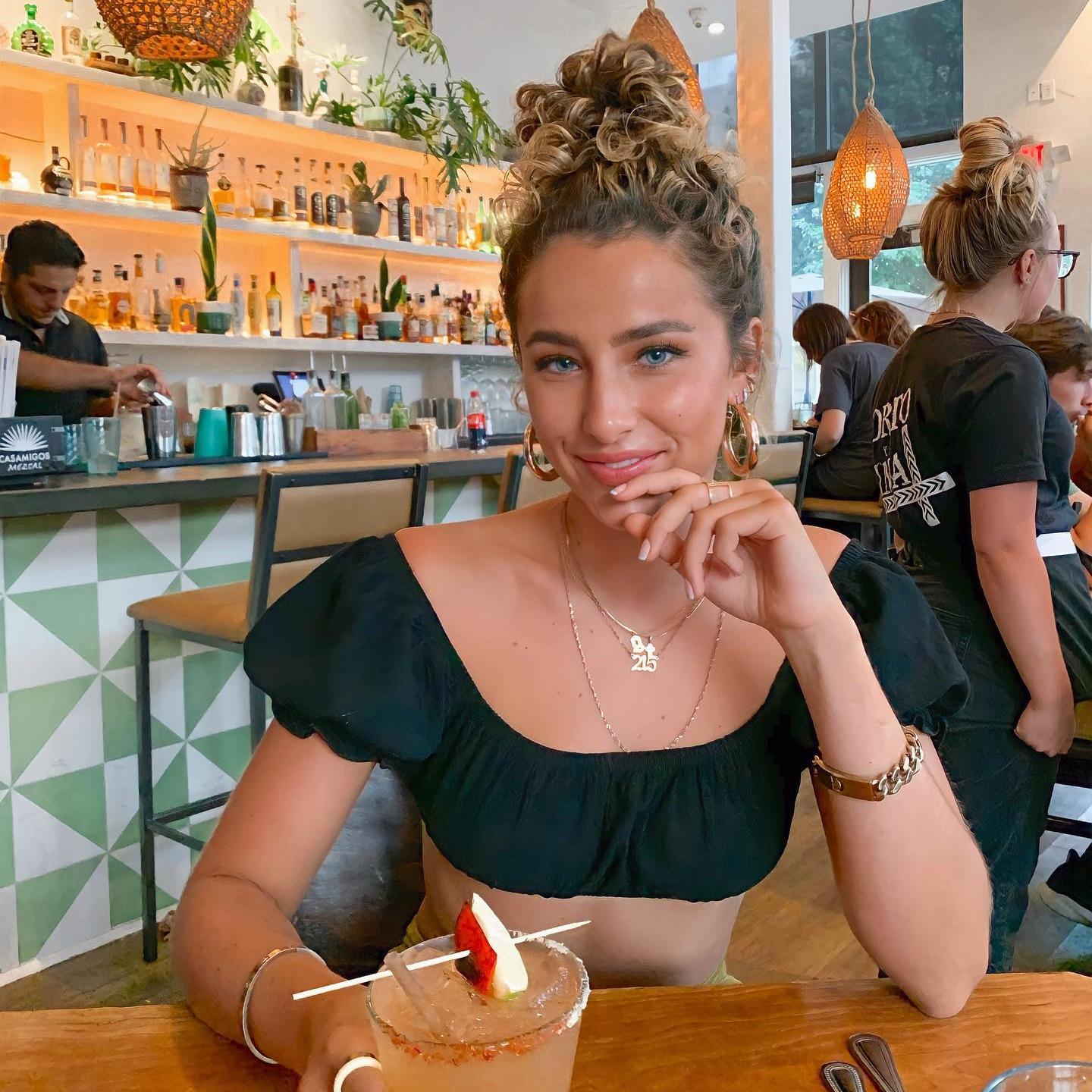 The College Culture host has a massive following across all of her social media platforms including TikTok, Instagram, Snapchat, and Twitter. Featured on her feed are photos of her friends, family, and her adorable cat — Dash.
In addition, you'll also see an occasional cameo from her boyfriend, University of Kentucky athlete Will Levis. And apparently, he's a pretty big deal.
Episodes 1 through 11 of College Culture are available to watch on Snapchat now!