Who is 'Wednesday' star Gwendoline Christie currently dating or is she married? Here's what we know.
Actress Gwendoline Christie has been on a roll this year with starring roles in two hit Netflix series, The Sandman and Wednesday, the latter of which is set to premiere on Wednesday (because of course), Nov. 23, 2022.
Game of Thrones fans first fell in love with Gwendoline with her take on the loyal Brienne of Tarth in the long-running HBO series (we're still not ready to talk about the last season though).
Given Gwendoline's effervescent charm onscreen, we couldn't help but wonder if she was dating anyone in real life. Does the talented actress even have the time? Here's what we know.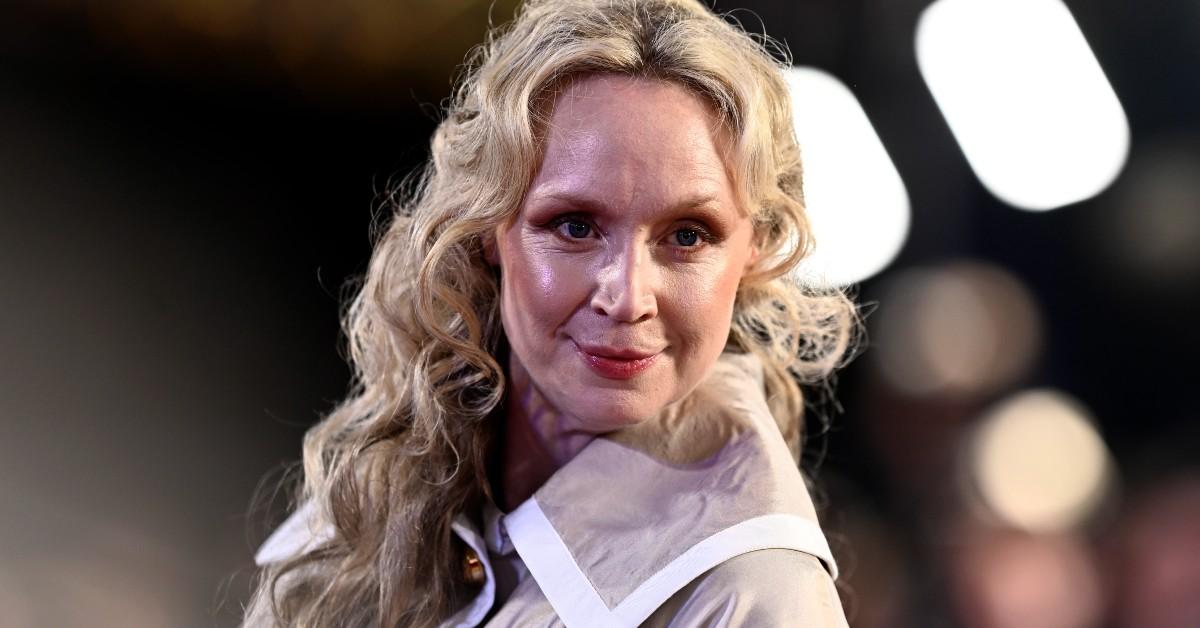 Is 'Wednesday' star Gwendoline Christie dating anyone?
Sorry gents, Gwendoline's off the dating scene! According to a PopSugar report, Gwendoline has been in a long-term relationship with British fashion designer Giles Deacon since 2013.
Giles is the designer who created Pippa Middleton's wedding dress. So you know this man has a certified style! He's also designed for other celebrities like Kate Hudson, Billy Porter, and Sarah Jessica Parker.
However, Giles told the Telegraph that his girlfriend is his greatest muse, saying, "She's a character herself, and her trail of characters is brilliant —she's pretty transformative, which is always an interesting thing from a designer's point of view."
Did we mention that Gwendoline inspired Giles's first-ever couture collection? Can you say couple goals?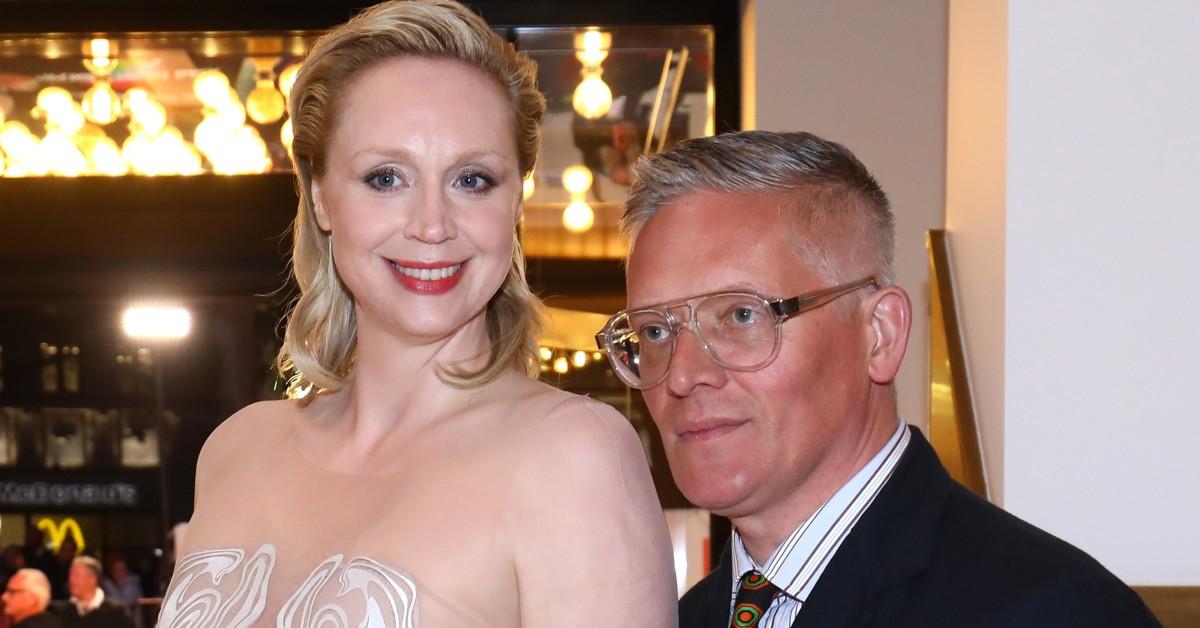 Naturally, you're probably wondering, has Gwendoline ever worn custom-made creations crafted by her designer BF?
Yes. Per the same PopSugar article, Giles actually designed the two dresses Gwendoline wore during her tenure as Titania in a 2019 London production of A Midsummer's Night Dream. Gwendoline was also photographed wearing Giles Deacon Couture for the aforementioned Telegraph article.
As of Nov. 17, 2022, Gwendoline and Giles don't have any children. They also haven't spoken publicly about any possible plans to tie the knot in the future. However, they are super cute commenting on each other's respective Instagram pages.
We've gotta say it — the couple that slays together stays together!
Who does Gwendoline play in 'Wednesday'?
Fresh off her role as Lucifer in The Sandman Season 1, Gwendoline can now be seen in Wednesday as Larissa Weems, the headmistress of Nevermore Academy.
The actress tells Entertainment Tonight, "I loved that there were these larger-than-life gothic, strange, and extraordinary characters all living together and being themselves [in the original Addams Family]."
Gwendoline explained, "It definitely felt like something I could identify with, in a world that felt like it might have a place for me." In the Netflix series, Wednesday doesn't exactly fit in at first at Nevermore Academy. Adding another fun twist? Larissa is actually Morticia Addams's (Catherine Zeta Jones) former rival!
Even better news for Gwendoline Christie fans: You can watch her in Wednesday next Wednesday, Nov. 23, 2022. All eight episodes of the first season will be available to stream, just in time for that Thanksgiving food coma.