What is the Migos members' relation to each other? Here's the 4-1-1 on the Hip-Hop Supergroup's Family Ties.
It's with a heavy heart to share the news of rapper Takeoff's death during the early hours of Nov. 1, 2022. Naturally, details surrounding Takeoff's (real name: Kirshnik Khari Ball) passing are slowly being released with fans sharing their condolences to the family.
As fans wrap their minds around Takeoff's death, fans are keeping members of the recently split Migos in their prayers. After all, Takeoff and Quavo had their differences with Offset, which led to Migos breaking up. And unfortunately, this loss serves as another crushing blow.
Fans of the trio are aware that the Migos were much more than a group; they are actually blood-related family members. Here's the rundown on Migos's family ties.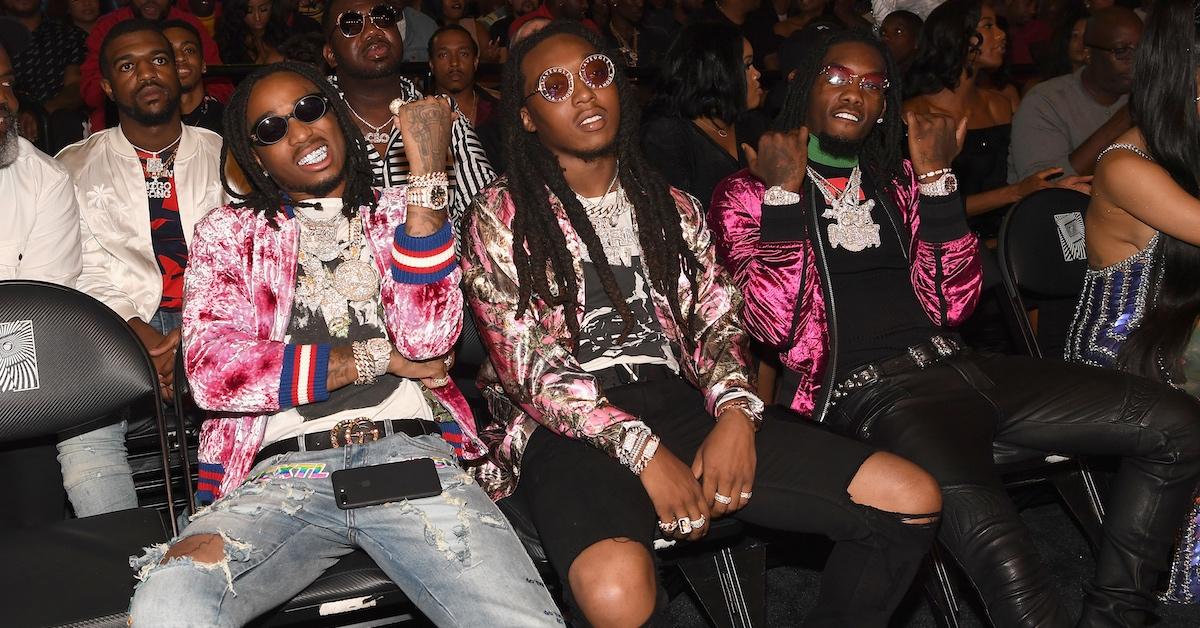 What are the Migos members' relations to each other?
As Migos catapulted to success in the early 2010s and beyond, interest in the group dynamic instantly grew. Fans were shocked to learn that not only were Offset, Quavo and the late Takeoff raised together, but they are also actually an uncle, nephew, and cousin trio.
According to Highsnobiety, Takeoff is Quavo's nephew, and Quavo and Offset are cousins. The trio was raised in Lawrenceville, an Atlanta suburb, by Quavo's older sister who is also Takeoff's mother.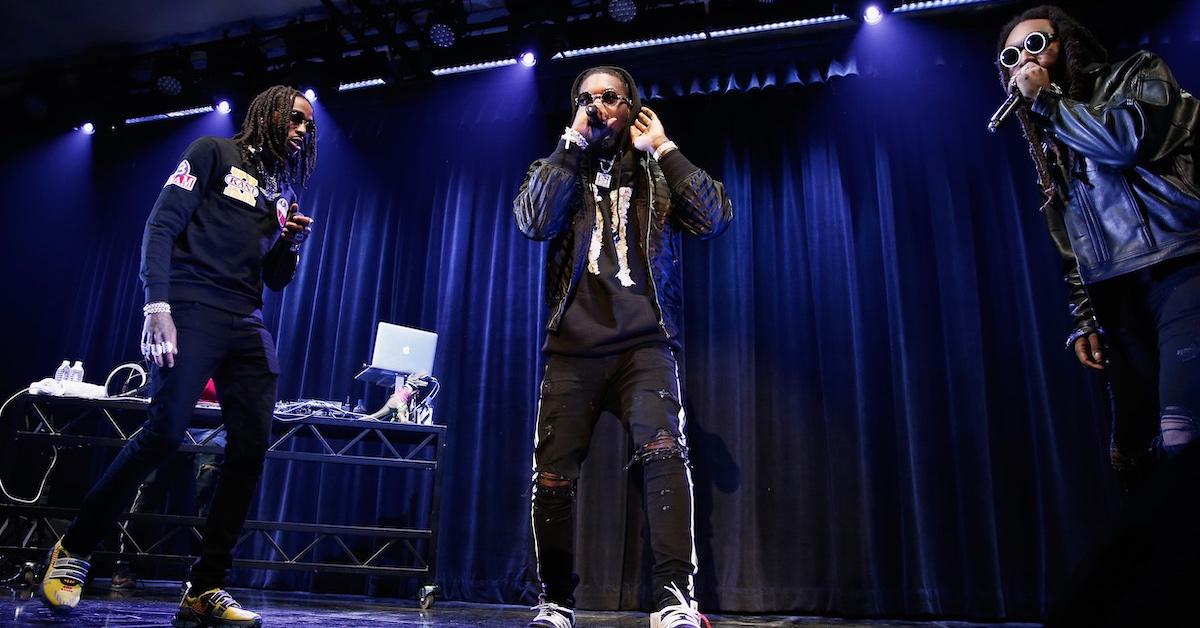 Since the trio were always close in age — Quavo is 31, Offset is 30, and Takeoff passed away at 28 — the men were once very close with each other, as seen through their musical chemistry and more.
"We're family. We believe in loyalty," Offset told Rolling Stone in June 2015.
"We did all our dirt together," Quavo added. "All we had was each other."