Steve Harvey and his wife Marjorie have a beautiful, blended family. Here's a look at Marjorie's dating history.
They say, though, that behind every great man is an even greater woman — and that is true for Steve Harvey, who has been married to his wife Marjorie for over a decade.
Marjorie Harvey (formerly Marjorie Bridges) is definitely Steve's partner in life, sharing seven children (from previous relationships), and five grandchildren, and creating The Steve and Marjorie Harvey Foundation, a non-profit organization focused on youth education, together. 
But who is Marjorie Harvey and how did she meet Steve? Here is everything you need to know about the 54-year-old beauty.
Marjorie was married twice before tying the knot with Steve.
Marjorie grew up in Memphis and was married twice and had three kids before ending up with Steve. Marjorie married her first ex-husband, Jim Townsend, in the late '90s. He was sentenced to life behind bars for attempting to purchase 40 kilos of cocaine but was pardoned after serving 26 years in 2017.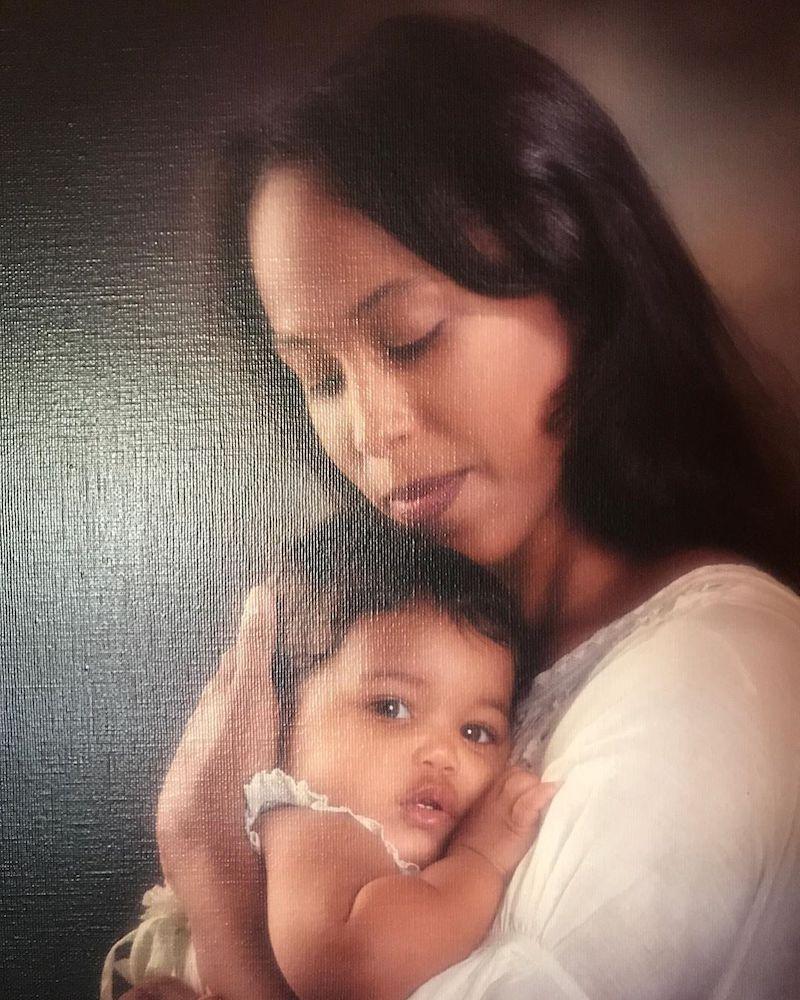 Marjorie severed ties with him shortly after and divorced him five years into his sentence. Recently, Jim revealed that he intends to publish a memoir about his marriage to Marjorie and the drug ring they ran together. Marjorie with daughter Lori, born in 1997.
"I have no allegiance to Marjorie, she showed her hand.  I'm going…tell my story. It don't matter if she knows about it," he said in a statement. 
Marjorie's second ex-husband, Darnell Woods, is the father of her three children.
Not much is known about Darnell, who was reportedly a drug dealer as well. Their marriage may or may not have also ended with him in prison, but facts are sparse, and Marjorie herself has been mum on the subject.
Together they welcomed kids Morgan, Jason, and Lori Harvey, who have since been adopted by Steve.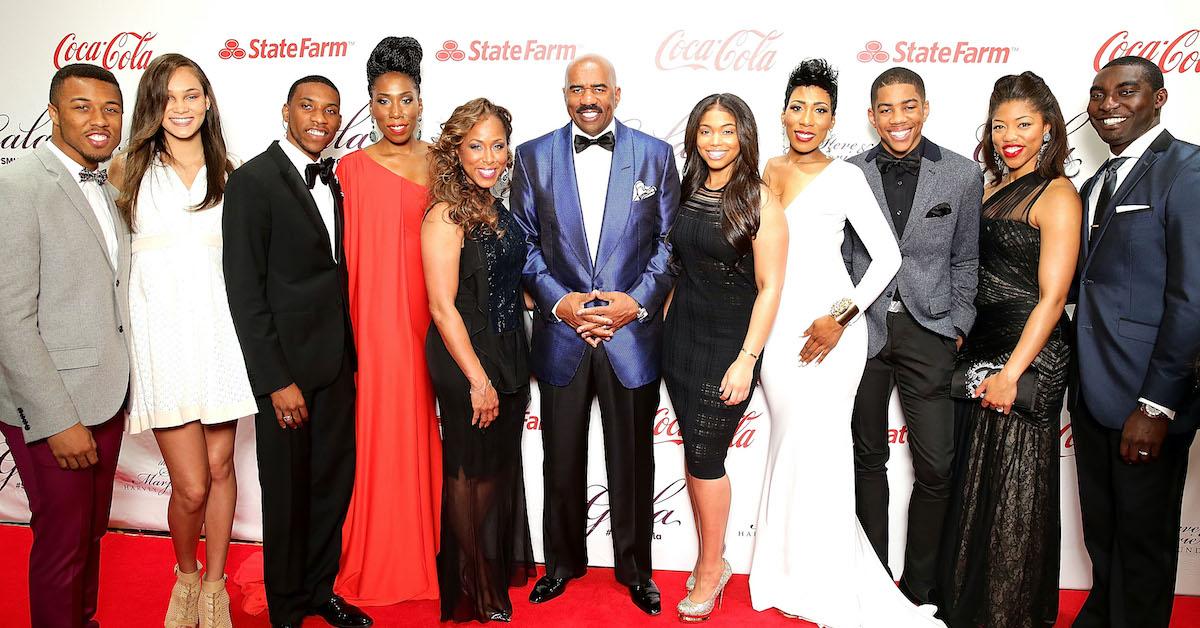 Steve is also the proud dad of twin daughters Brandi and Karli and son Broderick Harvey Jr. from his first marriage, and a son named Wynton from his second marriage.
Marjorie's son Jason now has three kids of his own, and Morgan has one, which brings Steve and Marjorie's grandkid count to a total of five (Steve's biological daughter Karlie has one, too).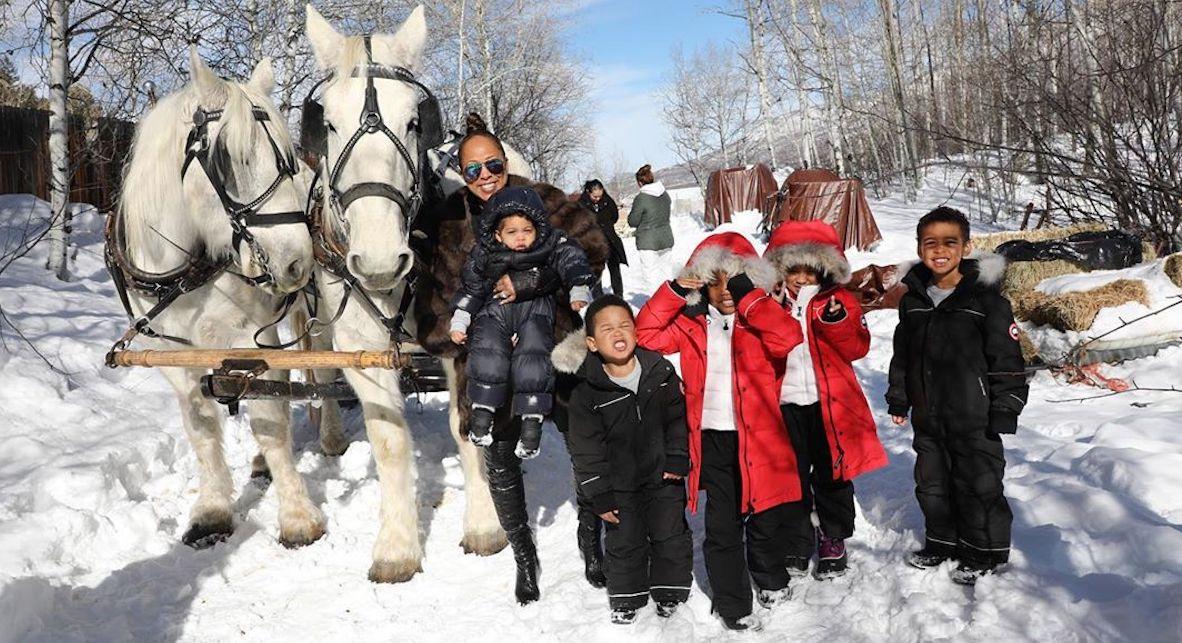 As for how they keep their marriage strong, Steve shared some of the couple's secrets. "I married a person who was already happy, and I'm innately happy. So we don't have to make each other happy; we can just complement each other's happiness," he told Good Housekeeping. "I don't bring up exes. I don't remember them or have any fond memories. I didn't know anything until my wife came along."
Along with eating dinner together and listening, he also shared one sweet habit: "When Marjorie sees me doing something I don't enjoy, she'll kiss my big, bald head and say, 'Hang in there. I'm proud of you.' It gets me every time."
Now, if Steve and Marjorie Harvey aren't relationship goals, we don't know who is.