'Street Outlaws' star AZN Bonnet is allegedly in a relationship, but it's complicated.
It's been almost a decade since Street Outlaws premiered on the Discovery Channel. Since its inception, the show, which explores the exhilarating world of street racing in Oklahoma City, has become a cult-like phenomenon.
It's become so popular that several spinoff shows such as Street Outlaws: Memphis and Street Outlaws: Fastest in America were created after it.
It's also introduced us to a slew of amazing racers such as the beloved AZN, whose real name is Jeff Bonnett.
While it's pretty obvious that AZN is married to racing, fans have been wondering: Is he also married in real life? Here's what we know.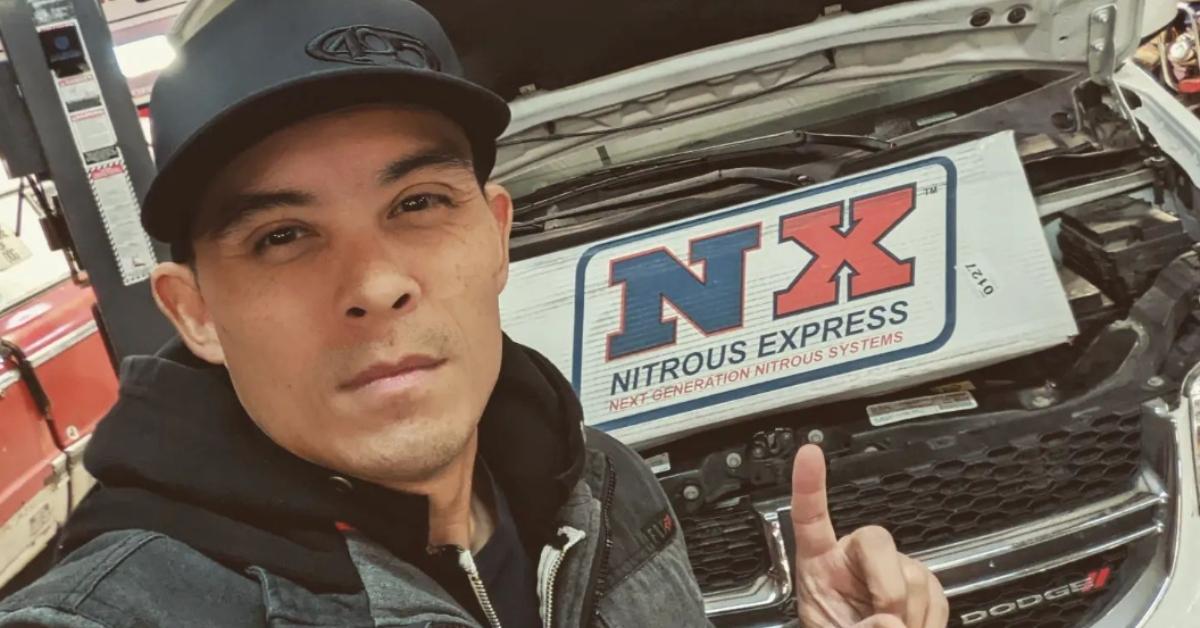 Is 'Street Outlaws' star AZN married?
If we had to sum up AZN's relationship status, we'd have to say that it's complicated.
While it appears that he is not married, we're not sure that we can say the same about his alleged partner. According to TV Star Bio AZN is believed to be in a relationship with a woman named Leesa Lacey. The details surrounding this potential courtship appear questionable though as Leesa is believed to be married to someone else.
While this all might seem unlikely, if you look at her social media posts, they do include AZN. In the photo she shared below, he is pictured with two dogs.
"Kids were so happy daddy Jeff Bonnett is home," she wrote in the caption which seemingly suggested that she and AZN own dogs together — or at least that she was caring for his dogs.
But on the contrary, she also sometimes shares photos with a man named Luis Renova, who she seems to have a lot of love for. And sometimes, Luis and AZN are pictured together, like in this post.
But the biggest clue that there might be something going on between AZN and Leesa comes from a photo of them on Facebook. In the caption, Leesa writes that they crossed paths 17 years ago and referred to AZN as her "ride or die." She also includes a heart emoji.
That said, Leesa does not appear on any of AZN's social media profiles. But he did previously post a meme on Instagram that hinted that he might have a wife.
In March 2022, AZN shared a meme that said the following, "Sometimes when my wife is asleep, I steal her phone and Google "racecar parts" so they show up in her targeted ads."
While a meme is by no means concrete evidence, it is interesting that he would choose a meme that mentioned a wife if he didn't have one.
Anyways, fingers crossed that AZN addresses these claims sooner than later because this is intriguing!