Jana Kramer makes her red carpet debut with a new beau — Plus, details on her past relationships.
For years, singer and One Tree Hill star Jana Kramer was open with fans about her ups and downs with ex-husband Mike Caussin. The former NFL player and the country singer separated in 2016, and Mike sought treatment for sex addiction after cheating on Jana with multiple women. The two rekindled their romance the following year, even renewing their vows, but their marriage continued to be strained.
However, their reconciliation didn't last long. In April 2021, Jana officially filed for divorce and it seemed that their marriage was over for good. Not only have the two dealt with Mike's infidelity on and off, but Jana also discovered a topless photo of a woman, which was found on Mike's smartwatch.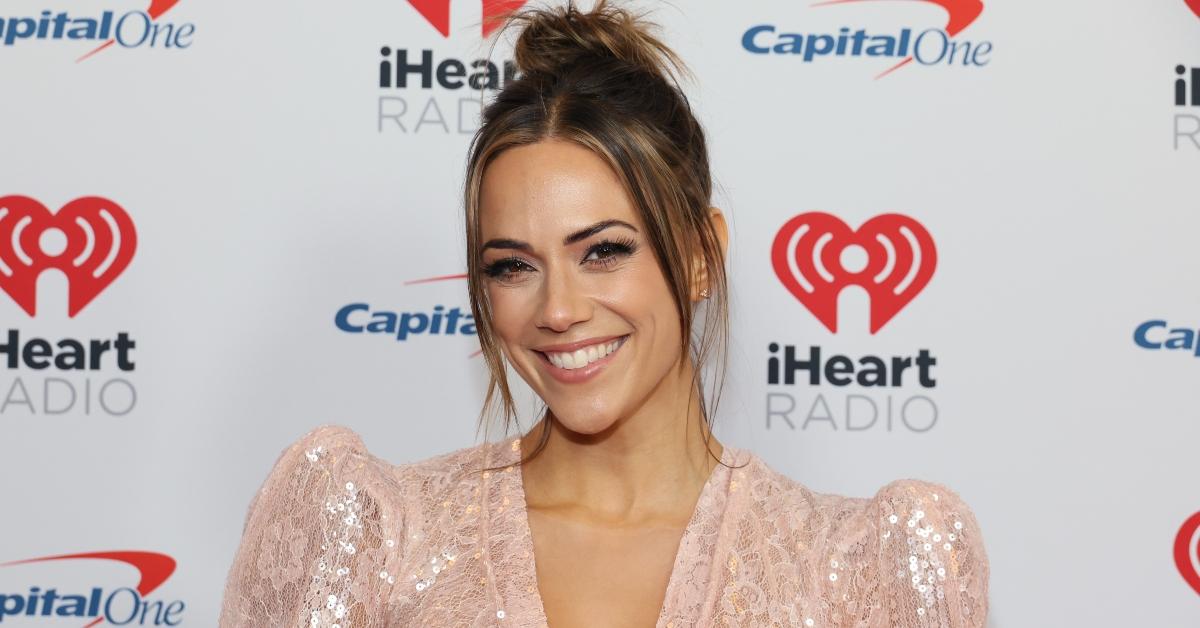 After her tumultuous relationship, it seems Jana has found love once again. The singer recently made her red carpet debut alongside new beau Allan Russell.
Below, we have all the men who have been in Jana Kramer's life as her partner. From her current boyfriend to her previous exes, here's everything to know about her love life.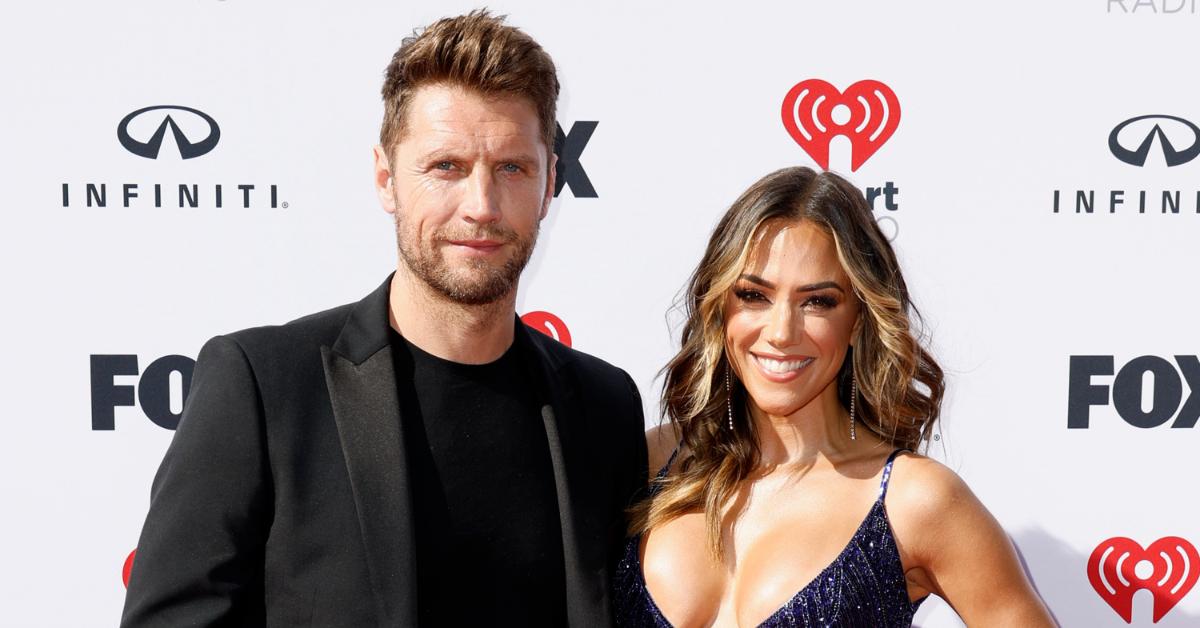 So, who is the man Jana is dating now?
On March 27, 2023, Jana made her red carpet debut with her new boyfriend, former soccer player Allan Russell. This marks the first time that the couple has appeared together in public, but Jana has been hinting to fans for months that she's involved with someone new. During the January episode of her Whine Down podcast, the star shared that she had a mystery "sweetheart" who lives in England.
"I'm just enjoying where it's at right now and I'm enjoying feeling this way," she explained on the podcast. "We're trying not to go more than three weeks without seeing each other. … It just feels really nice, and I don't want to put too much pressure on it and I just want to enjoy it."
Jana made the duo Instagram official via a photo of them cuddling on Jan. 28, 2023. As evidenced by the joint red carpet appearance, it appears they're ready to open up more and share their romance with the world.
Who has Jana Kramer dated in the past?
Keep reading to find out about her old romance, including details on her past relationship history.
Mike Caussin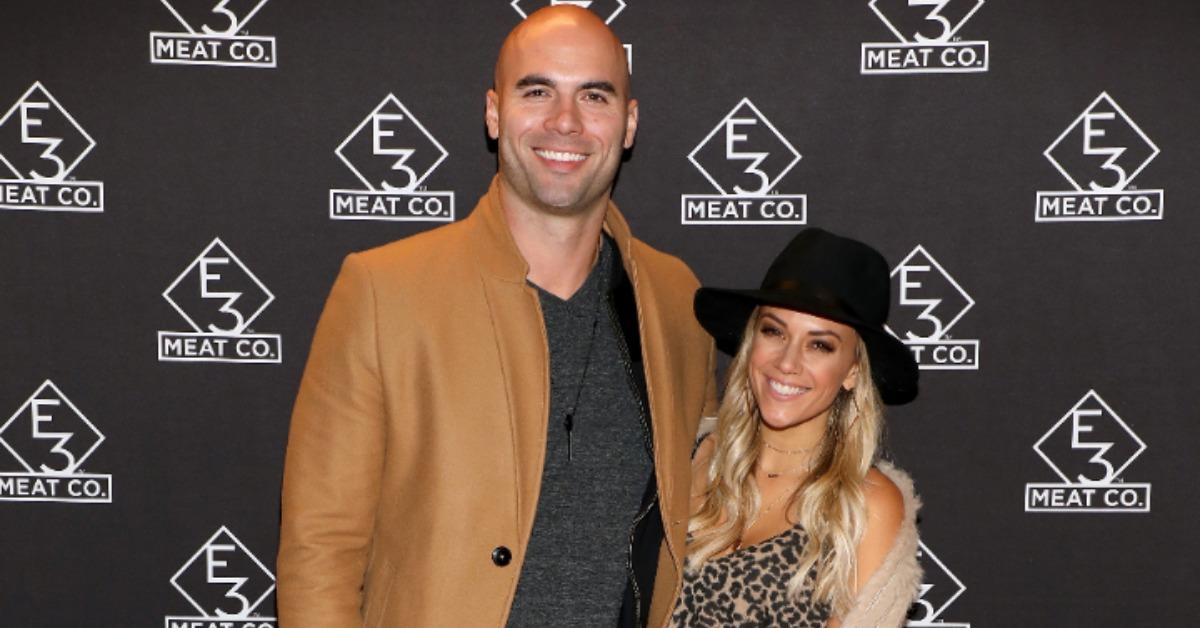 On April 21, 2021, Jana announced on Instagram that she was splitting from her husband of six years. As fans recall, Jana has been open and honest about Mike Caussin 's battle with sex addiction and the role it has played in their marriage.
While she didn't outright say that infidelity played a role, she did explain to her followers and fans that for her, it was time to let go.
"It's time," she wrote. "As I try to make sense of a reality I never wanted to believe could be possible again, those words have now become a reality. I've fought y'all. I've loved hard. I've forgiven. I've put the work in. I've given everything I have, and now I have nothing else to give. Please know that I still believe wholeheartedly in marriage, love, and rebuilding. I just can't fight any longer. It's time to heal."
Scott Eastwood
Jana and actor Scott Eastwood reportedly starting dating back in the fall of 2013. According to Us Weekly, the pair met through mutual friends.
"They are definitely into each other," a source told the outlet at the time, adding, "It's not like Scott to commit so fast, but he's really into her."
Their alleged romance was short-lived, and the two reportedly split before the start of 2014.
Brantley Gilbert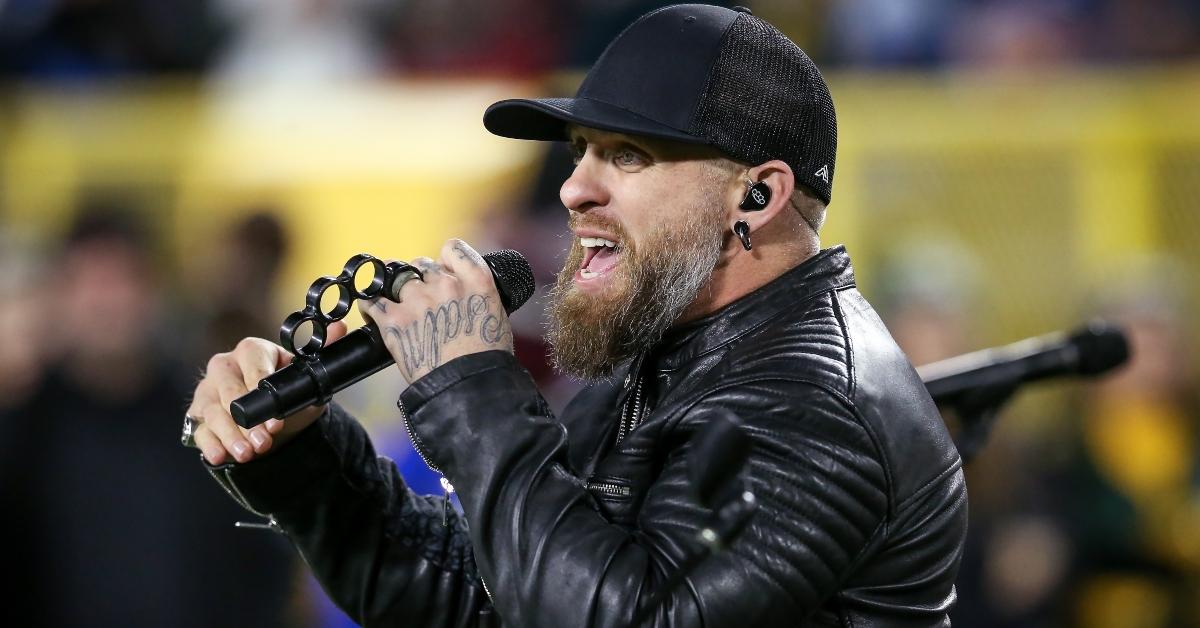 In 2012, Jana started quietly dating country singer Brantley Gilbert. The following January, after less than one year together, he popped the question. However, the couple called off their engagement just months later.
"They are both so busy right now," a source told People in August of that year. "They are both on the road and have to spend a lot of time apart, which isn't ideal for any couple, let alone a couple trying to plan a wedding."
Johnathon Schaech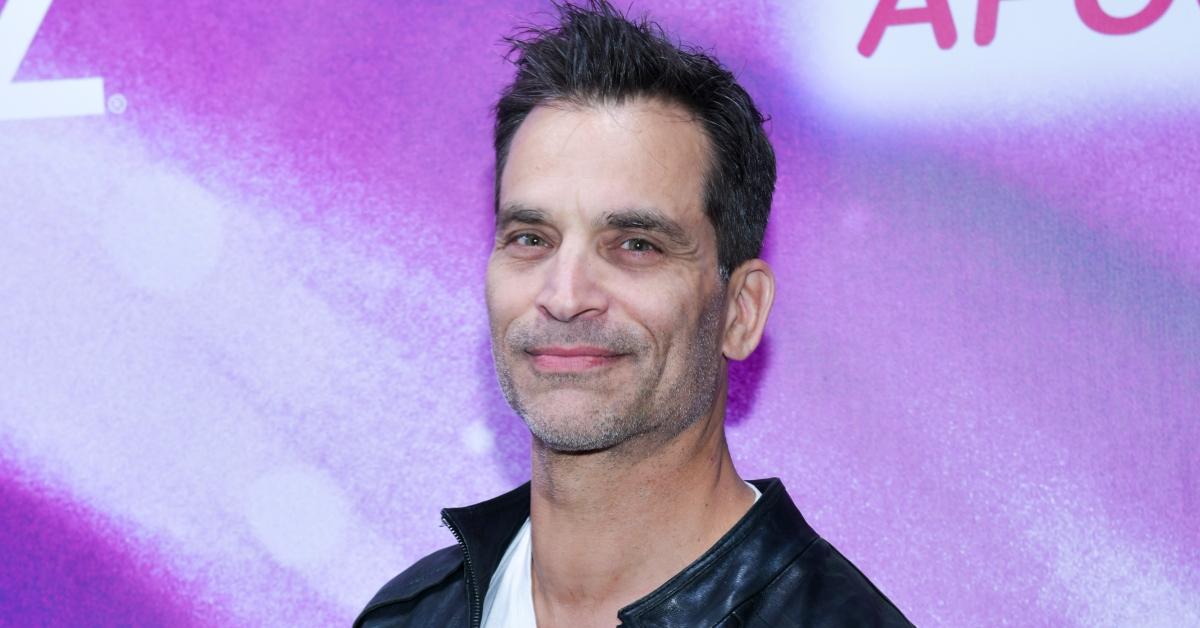 Jana met her second husband, actor Johnathon Schaech, while filming Prom Night. The couple dated on and off for three years before finally settling down in 2010. However, their marriage only lasted a week before Jana was filing divorce papers.
"I wanted to have that beautiful day, I wanted to be in love with him … Would we have ever worked? No. Not at all," she said on her podcast.
Ace Amerson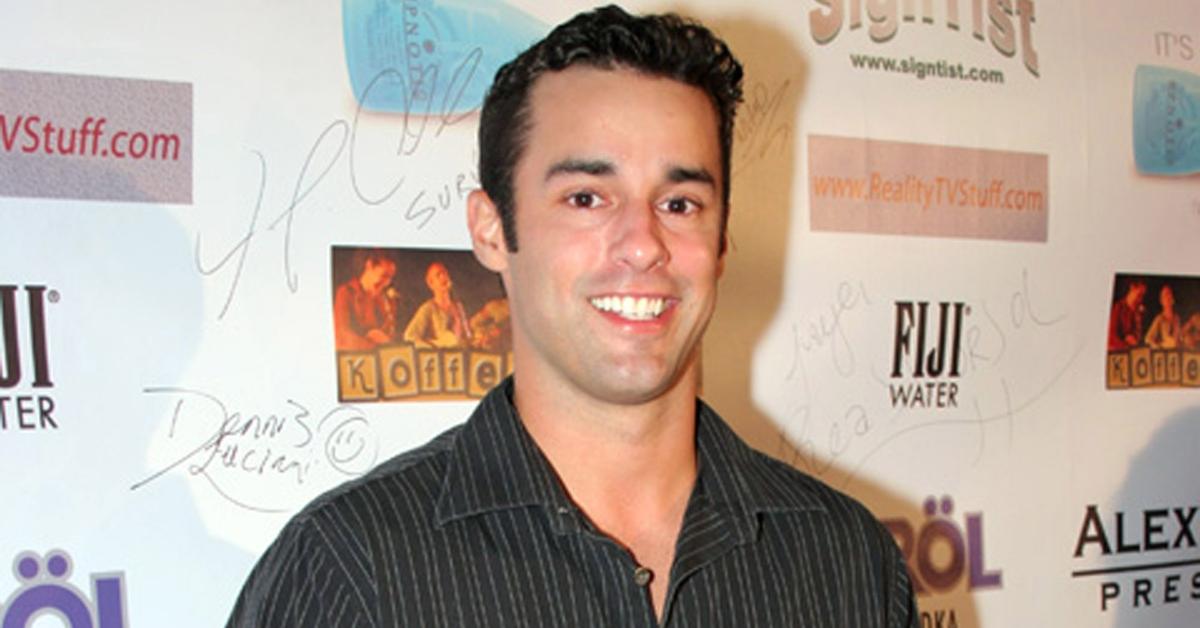 Though it was never confirmed, in 2006, Jana was rumored to be dating reality TV star Ace Amerson. In 2014, the singer shared an Instagram photo with the MTV star, captioning the shot, "Hanging out with my favorite person ever. Best friend of 8 years! #Ace #Love."
So, the two may just have been really good friends.
Michael Gambino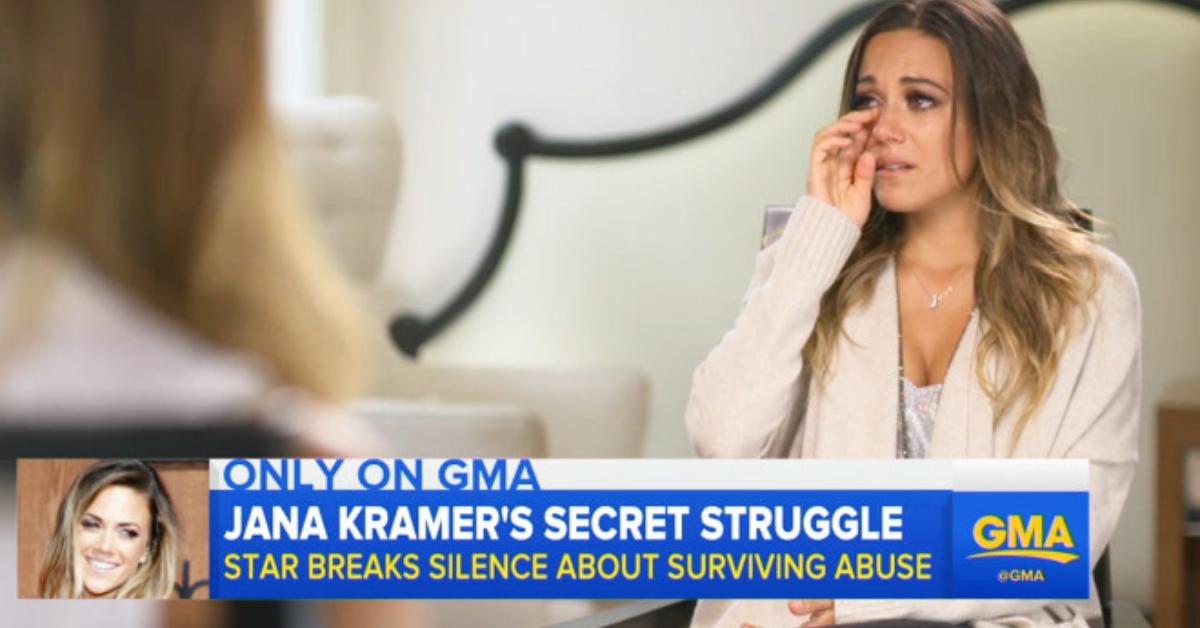 On the premiere episode of her podcast, Jana talked about her relationship with first husband Michael Gambino. Jana met Michael when she was just 19 years old and he was 17 years her senior. After two weeks of dating, the two tied the knot in Vegas in 2004. Unfortunately, their relationship quickly turned sour. Years later, Jana detailed the shocking abuse she endured by her husband.
Jana's breaking point came when Michael choked her into unconsciousness outside of their Los Angeles home, she told People. That year, he was convicted of attempted murder and was sentenced to six years in prison. Two years after his 2010 release, he died by suicide.
Since then, Jana has moved on in more ways than one. And now, with a new relationship just getting public attention, it's clear that she knows how to find the happiness she deserves.
Jana Kramer has been in relationships with Ian Schinelli (2022), and Jay Cutler (2021), per WhosDatedWho.