What is Jim VandeHei's net worth? Axios CEO Jim VandeHei's fortune will get a boost from cox deal
Axios CEO and cofounder Jim VandeHei is doing well financially after selling the popular news website to Cox Enterprises in a $525 million deal. VandeHei's net worth has grown considerably throughout his career as a professional journalist. In the early days, he wrote Little League articles for a small Wisconsin town newspaper.
Although there isn't much information available on VandeHei's exact net worth, some sources estimate it's between $1 million and $5 million. According to Comparably, the highest-paid Axios executive makes $720,000 per year.
JIM VANDEHEI Profile Summary
Axios CEO Jim VandeHei co-founded the news outlet in 2016 with his former Politico colleagues Mike Allen and Roy Schwartz. The company was recently acquired by Cox Enterprises for $525 million.
Profession: CEO and Co-founder of Axios
Net worth: Over $1 Million
Age: 51
Hometown: Oshkosh, Wisc.
Alma mater: University of Wisconsin – Oshkosh
Wife: Autumn Hanna VandeHei
VandeHei grew up in Wisconsin.
Born in Oshkosh, Wisc., VandHei double majored in journalism and political science at the University of Wisconsin – Oshkosh. While in college, he interned for a small local newspaper in Brillion, Wisc., covering everything from school board meetings to ribbon cuttings to Little League games.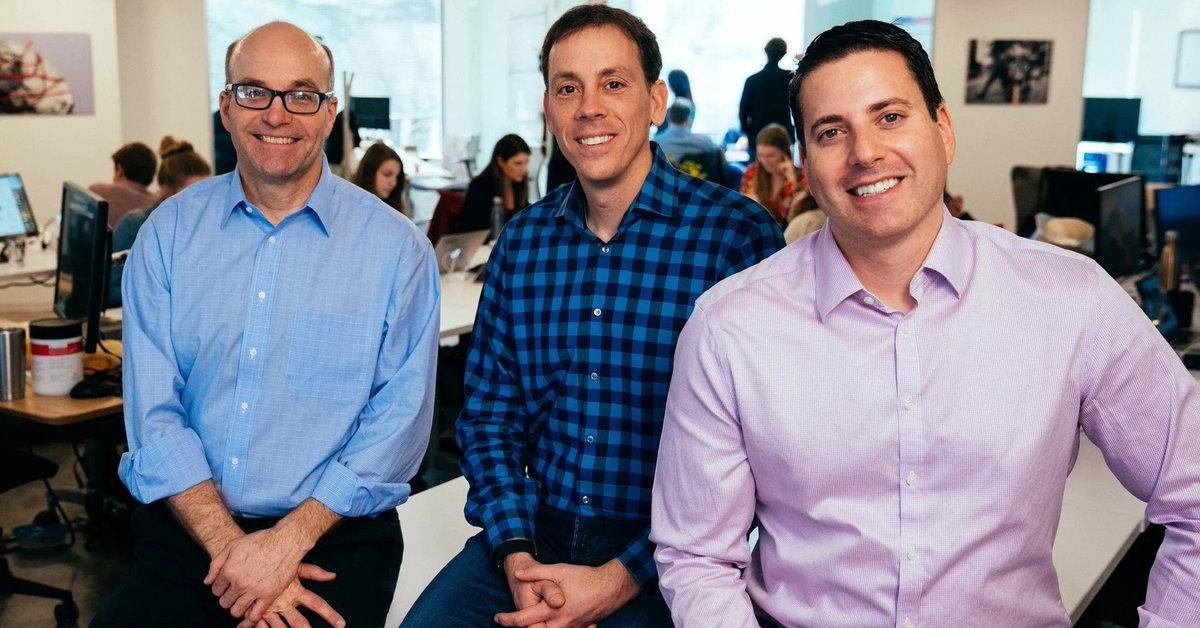 After graduating from college in 1995, VandeHei headed to Washington, D.C., where he worked at several news outlets. While VandeHei was working for Roll Call, his conservative roots gave him an in with Republicans and enabled him to break national stories such as the House Republicans' secret fund to impeach President Bill Clinton and the extramarital affairs of Speaker of the House hopeful Bob Livingston, the Washingtonian reports.
In 2000, VandeHei went to work for The Washington Post. He worked at the Post for six years, and, in 2006, he left to help found Politico with Robert Allbritton.
VandeHei founded Axios with colleagues from Politico.
VandeHei founded Axios in 2016 with two former colleagues at Politico, Mike Allen and Roy Schwartz. In a 2016 op-ed piece VandeHei wrote for The Information, he noted that "the next phase of the media revolution will be creating content of consequence and value." He complained that too many media outlets had fallen into a "crap trap," trying to increase traffic rather than focusing on quality content.
Axios, which stands for "worthy" in Greek, was planned to be a hybrid of "The Economist mated with Twitter," VandeHei told Vanity Fair in 2016.
"If we look anything like everyone else a year from now, we are screwed," VandeHei wrote in an email to Vanity Fair in 2016. "That is why we plan innovative twists on content, platform, audience, and monetization."
Axios has become known for delivering the news in short, straight-to-the-point, bulleted articles that are easy to read or scan. The site covers politics, business, technology, healthcare, and media news. The company reports most of Axios' revenue comes from brand awareness advertising to large companies with its 19 newsletters, website, and podcasts.
"This is great for Axios, for our shareholders and American journalism," VandeHei said about the Cox deal. "It allows us to think and operate generationally, with a like-minded partner — and build something great and durable that lives long after we are gone."
VandeHei will continue to run things at Axios.
VandeHei, Allen, and Schwartz will continue to handle daily operations at Axios, and each maintains a seat on the Axios board of directors. Cox plans to expand Axios Local coverage from 24 to 30 U.S. cities by the end of 2022 and spin off the company's software arm, Axios HQ, into a stand-alone company.