Are Justine and Jason Bateman siblings? 'Family Ties' alum's aging comments spark questions.
Family Ties star Justine Bateman shares a last name with another famous actor: Jason Bateman. While Justine has embraced a less public existence in recent years, Jason is the opposite.
The actor directed and starred in the wildly popular series Ozark and hosts a similarly buzzy podcast, Smartless.
In the wake of Justine sharing viral comments about why she has chosen to age naturally, fans are wondering: Are Justine and Jason Bateman siblings? Here's the skinny on the celebrities' relationship.
So, are Justine and Jason Bateman siblings?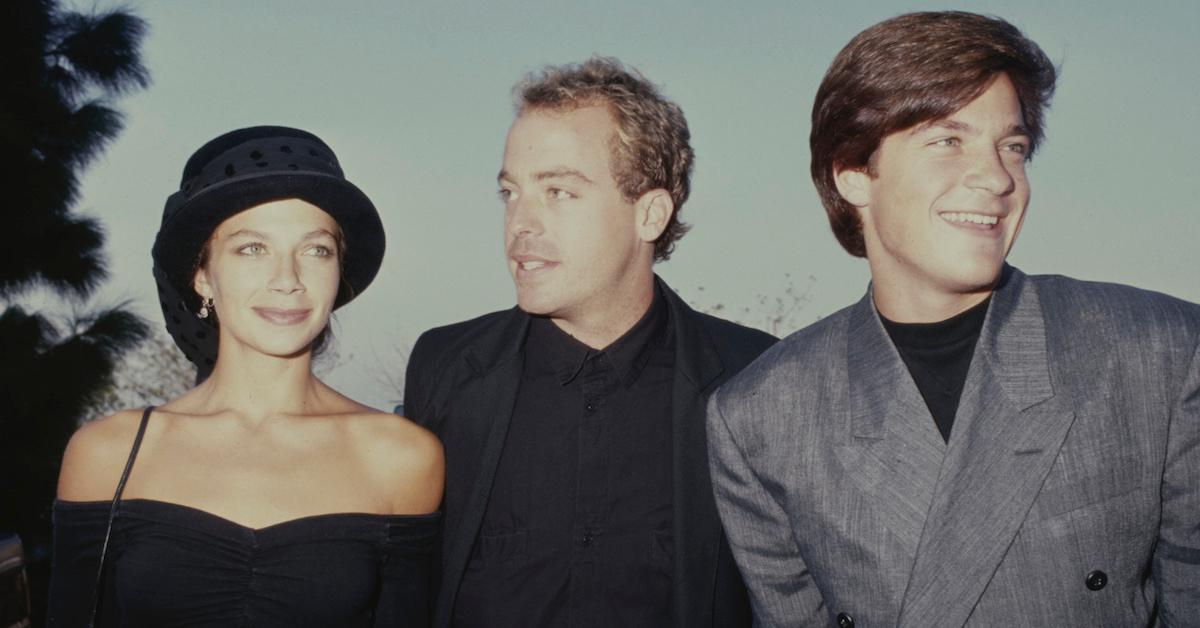 Jason and Justine are indeed brother and sister, with Justine being the older of the two at age 57. Jason meanwhile is 54.
Although Justine hasn't been in the public eye as much as her sibling in recent years, he spoke about their life paths to GQ in 2013.
"I'm not surprised that one of us is in a different place than the other — no better, no worse, just in a different place," he told the magazine. "It was surprising when [our careers] were at the same place or similar: both on television series, both on the same network. Hers was wildly successful, my stuff was sort of middling all the time, but it was pretty neat to be in the same house and both be on television. It was pretty interesting."
Jason and Justine Bateman are reportedly estranged from their parents.
Siblings Jason and Justine Bateman reportedly don't have a close relationship with their parents. In 2022, their mom Vicki Bateman told Radar Online that she hadn't spoken to her kids in years.
"If it were up to my children, I'd be dead," Vicki said about her most recent health struggles. "As I lay helpless on life support, my children turned their backs on me. My daughter even told the doctors to pull the plug."
Jason has admitted that he has a strained relationship with Vicki and his dad and former manager Kent Bateman, and has talked extensively on his podcast about the unhealthy pressure they placed on him as a child actor.
Meanwhile, Justine is making headlines for her empowering comments about aging without the help of plastic surgery.
Justine has become the poster child for aging naturally in Hollywood.
While speaking to 60 Minutes Australia, Justine offered a refreshing take on aging. She declared she doesn't care what people think about her face and decision to age without the help of Botox or fillers. "I think I look rad. I think my face represents who I am. I like it," she added.
Justine also spoke out about her peers in Hollywood who do chose to go under the knife. "I feel sad that they are distracted from the things they're meant to do in life, with this consuming idea that they've got to fix their face before anything else can happen," she asserted.
"Forget about your face! That is what I'm saying," the star also said. "Get rid of the fear that your face being wrinkled is going to ruin a bunch of opportunities for you."
Fans and celebrities alike were going wild over Justine's comments and took to Twitter to support her as the interview quickly went viral.
"What you said about plastic surgery, that 'I would erase not only all my authority that I have now, but I like looking in the mirror and seeing that I am a different person now.' YES JUSTINE YES!!!" declared one Twitter user.