Who is JWoww's new boyfriend Zack Clayton Carpinello? JWoww is showing her children the 'Jersey Shore' lifestyle early.
When Jersey Shore fans first met Jenni "JWoww" Farley, she was a 23-year-old graphic designer and had no plans on being a reality TV star. However, she and her MTV castmates quickly became famous for their antics at the renowned vacation spot. Amid her fame, JWoww also experienced several changes in her personal life.
Amid her bitter divorce battle with estranged husband Roger Mathews, Jenni "JWoww" Farley has found herself a new man.
Who is JWoww dating? Well, he happens to be a 24-year-old professional wrestler who attended his now girlfriend's wedding three years ago! Here are what we know so far about the couple's relationship and the Jersey Shore: Family Vacation star's ongoing disputes with Roger.
JWoww and Roger are divorcing after nearly eight years together.
The pair first began dating in 2010 and tied the knot in October 2015. Their daughter Meilani served as her parents' flower girl, and at the reception, the newly married duo announced that they were expecting their son, Greyson, who was born in May 2016.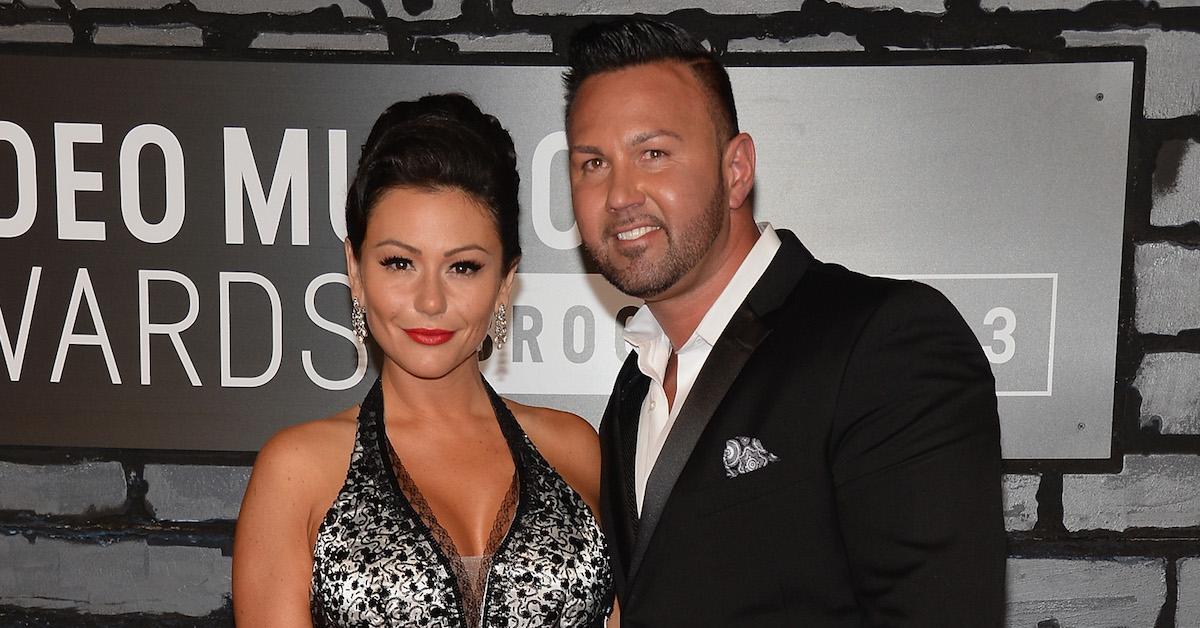 When JWoww decided to file for divorce in September 2018, Roger vowed to repair the relationship. "I'm gonna win my wife back; I'm gonna win her affection back; I'm gonna win her love back," the 44-year-old said in a video on Instagram. "I have no intentions of being a single dad. We're in counseling, so there is hope."
Though the exes remained amicable during the first few months, JWoww obtained a temporary restraining order against Roger in December following an argument. She later accused the Maine native of physical and emotional abuse.
"So many of you may be understandably afraid to come forward, and have been stuck in abusive relationships for far too long just as I have been," the 33-year-old wrote in a post on her website. "If anyone is feeling down, broken, hurt or lost, please know that it is not your fault."
In February, Roger filed for primary physical custody of Meilani, 8, and Greyson, 6, while also requesting alimony and monthly child support from JWoww, whose current net worth is estimated to be $4 million.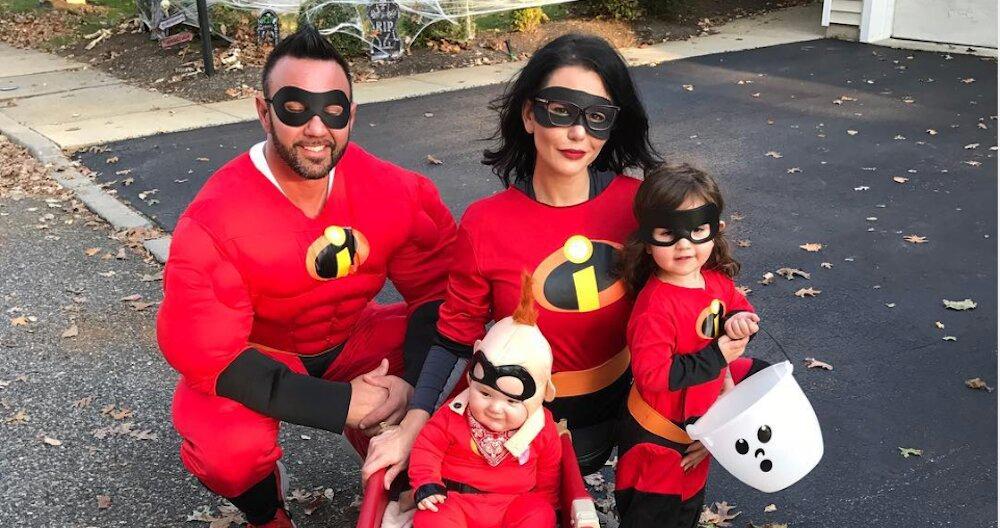 JWoww's new boyfriend is named Zack Clayton Carpinello — and he's super hot.
Not all of life's lemons are sour. JWoww's hunky beau is certainly worth drooling over. The TV personality first met the athlete, who's nine years younger than her, through his sister Erica. In 2016, Zack even shared a throwback photo from his future girlfriend's nuptials.
"One year ago at #WowwWedding… Awesome weekend!" he wrote at the time. "Happy anniversary [JWoww] and [Roger]."
Following her and Roger's divorce, JWoww found love again with Zack Clayton Carpinello. JWoww met the professional wrestler during her relationship with Roger. Zack even attended JWoww and Roger's wedding in 2015 and has the Instagram photo to prove it. Talk about a small world!
The reality star got back in contact with Zack after she officially split from Roger. They dated for two years before Zack proposed to JWoww in February 2021. JWoww took to Instagram to share the news and captioned, "On 2.27, I said yes on the top of the Empire State Building 💜💗 @zackclayton," under a post of the couple.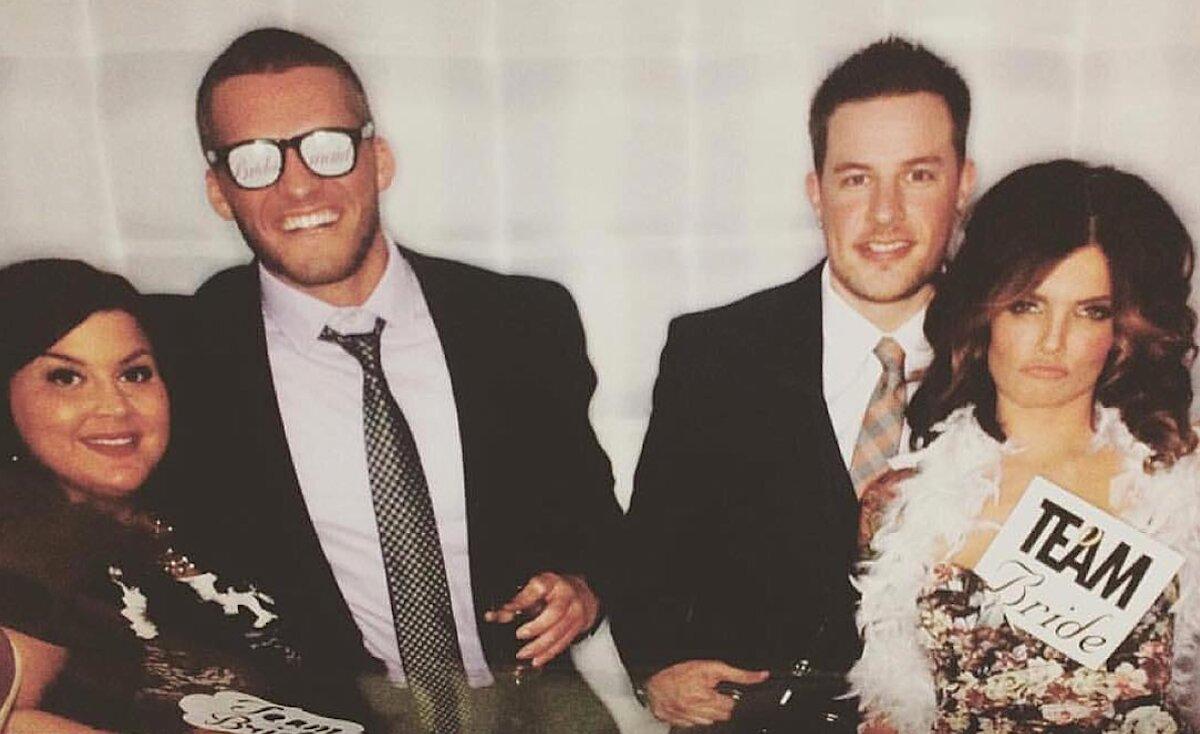 Zack first appeared on JWoww's Instagram in a video posted April 15. "Face hurts from smiling," the mother of two captioned the clip. The couple made their red carpet debut in May at an All Elite Wrestling Double or Nothing event in Las Vegas.
The former football player has at least one of JWoww's Jersey Shore: Family Vacation co-stars' stamp of approval. "He's very handsome, by the way," Nicole "Snooki" Polizzi shared on her podcast, It's Happening with Snooki & Joey.
"Jenni has been going through some s–t, but I've never seen this girl more happier and more herself than this moment right now," the 31-year-old revealed.
So, will Zack be on the show?
It sounds like fans might see Zack on Season 3 of Jersey Shore: Family Vacation. JWoww didn't confirm that he'd be making an appearance, but she did hint that he was around for filming.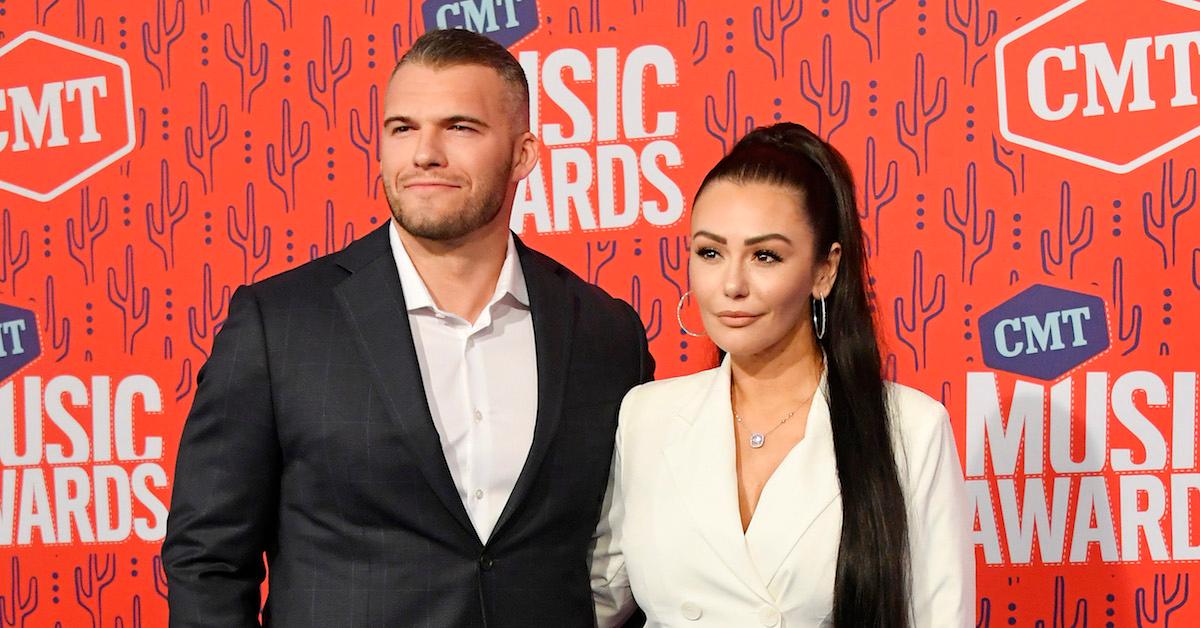 On Snooki's April 24 podcast episode, JWoww explained, "We're filming Jersey Shore right now and we nicknamed him '24.'" But… what happens when he turns 25?
JWoww is showing her kids the 'Jersey Shore' lifestyle early
Fans watched JWoww take on a new role when she gave birth to her two kids — Meilani (born in 2014) and Greyson (born in 2016). Although she embraces motherhood, JWoww has had to learn how to balance her responsibilities with partying alongside the Jersey Shore gang.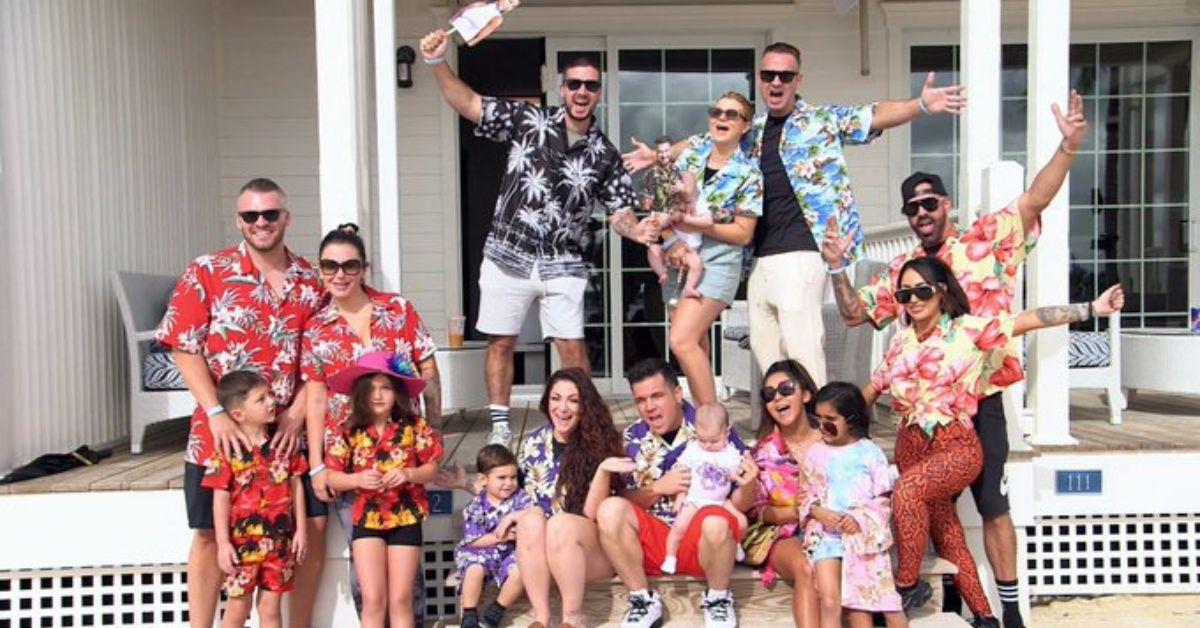 JWoww explained how she integrates her kids while filming 'Jersey Shore.'
Jersey Shore returned to MTV for the spinoff Jersey Shore: Family Vacation in 2018. While JWoww and most of the original cast returned for filming, many had become parents after the OG show wrapped. So, when they returned, JWoww said their "cabs-are-here" days are long gone, but they indulge more than before, just not in the wee hours of the night.
"Ironically, I feel like I drank more now as a mom," JWoww explained to Entertainment Tonight in January 2022. "I just pace myself, and I pass out by 10 p.m. I just can't party. I can't start at 11 a.m. As a mom, I wait till it hits five o'clock."
In addition to restricting when she has a cocktail, JWoww shared that her production availability is contingent upon her kids' schedules. Since her divorce, she and ex Roger Mathews started co-parenting their children from different households. JWoww said she's fortunate that Roger and Jersey Shore's production allows her to bring Greyson and Meilani — who have appeared on the show — with her to shoot the season during their school vacations.
"At the end of the day, you just have to put the kids first, and he's very understanding with my schedule changing, with filming," JWoww said of her ex. "I'm not a 9-to-5 person, so he knows that I'm filming Jersey Shore, and we're going to the Keys. And it was great that production worked around the kids' vacation from school. So he knows that they're just going down there to live their best life with their virgin margaritas and piña coladas."
JWoww admitted on 'Jersey Shore' that she and her fiancé, Zack Clayton Carpinello, don't want kids together.
Despite being ready to walk down the aisle, JWoww confirmed on Jersey Shore: Family Vacation that she and her fiancé don't want any more children. In one scene, Angelina Pivarnick predicted JWoww would get "pregnant by accident" one day soon, which she immediately brushed off, per People.
"Zack doesn't want one more than I don't want one!" JWoww said of having another baby.
Although she denied wanting to get pregnant again, JWoww admitted she and Zack aren't taking any steps to avoid a third child. She stated on the show that she and Zack have sex without condoms and are also not on birth control. The reveal prompted JWoww's co-star Deena Cortese to support Angelina's prediction.
"Oh my God," Deena said after JWoww's comments. "Are you kidding me? Like, come on. Girl! You're going to have another kid!"
Only time will tell if JWoww becomes a mom for a third time. For now, fans can watch her on MTV on Jersey Shore: Family Vacation at 8 p.m. EST on Thursdays.