Kanye West is reportedly married to Yeezy Architectural Designer, Bianca Censori. Here's everthing we know.
Keeping up with the love life of Kanye West aka Ye isn't an easy feat. Ever since the "Donda" hitmaker's split with Kim Kardashian, he has been on a dating spree that includes actors, influencers, and models — from Julia Fox to Chaney Jones.
Social media users have become used to Ye getting back out in the dating scene, but the 45-year-old taking a relationship to the next level wasn't on our radar for 2023.
In case you've been MIA, word on the street is that Ye has decided to jump the broom, but is it true?
Is Kanye West married? Will a second rodeo of marriage work like a charm? Here's everything that we know.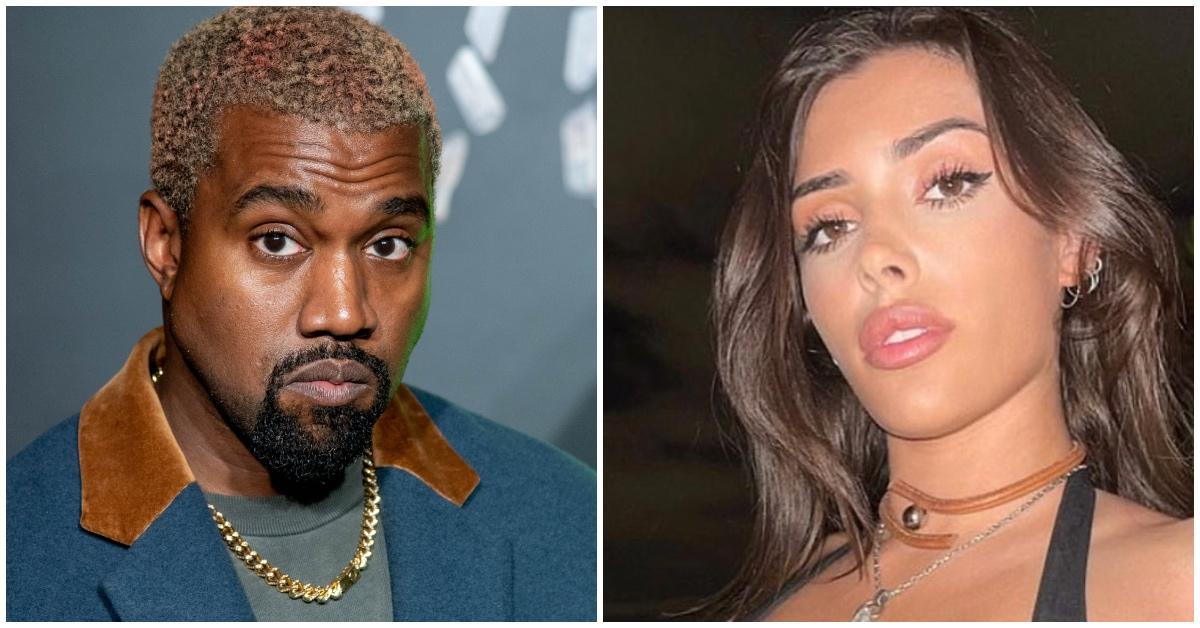 According to reports, Kanye West has jumped the broom with Bianca Censori.
Pop the champagne! According to TMZ, it appears that Ye is no longer on the dating market. Yes, the entrepreneur is now reportedly married to an Australian woman named Bianca Censori, just two months after finalizing his divorce with Kim Kardashian.
The outlet shares that Ye and the Yeezy architectural designer recently tied the knot in a private ceremony, although the exact date is unknown.
Per Bianca's LinkedIn page, she started working with Yeezy in November 2020. Before joining the Yeezy team, Bianca worked as a student architect at DP Toscano Architects from and as a design consultant at Kelektiv from February 2016 to July 2017.
Bianca also owned her own jewelry company, Nylons Jewelry, in Melbourne, Australia, from August 2013 to July 2017.
LinkedIn shows that Bianca earned her bachelor's and master's degrees in architecture from the University of Melbourne.
The wedding news follows Ye releasing the song "Censori Overload" in December 2022 which hinted at the hitmaker professing his admiration for Bianca.
Interestingly, Ye's lyrics suggest that a woman in his life, possibly Bianca, shared that they "can't do this anymore," to which he referred to the Bible and not having any more sex before marriage. So, Ye jumping the broom points to his wanting to get it on with Bianca.
Additionally, TMZ shares that Ye was also spotted wearing a wedding band while out having a meal with Bianca at the Waldorf Astoria in Beverly Hills. Sources tell the site that Ye's ring solidifies his commitment post their ceremony.
Kanye West and Bianca Censori haven't confirmed the marriage news yet.
Although media outlets are buzzing at the news of Ye and Bianca getting married, neither party has confirmed the news yet.
And since Ye is very quick to set the record straight on various topics, fans believe that he's simply enjoying the moment as a newly married man or there are more surprises to come.
After all, TMZ reports that a marriage certificate for Bianca and Ye hasn't been filed.
So, it looks like Ye might have pulled a Kourtney Kardashian move and tied the knot before having a legally binding ceremony.
Only time will tell. If the couple did get married, congratulations to them!