How much Gold has Kris Kelly struck? Let's dig up his net worth.
For nearly a decade, Kris Kelly has been looking for gold while the whole world watched. Whether it was on Bering Sea Gold, Bering Sea Gold: Under the Ice, or a single episode of Gold Rush: The Dirt, Kris is pretty major at being a miner. Despite being constantly thwarted by his own family, Kris is pretty good at his job.
Kris clearly cares about what he does. At this point in his career, he must be pretty comfortable. Let's dig up Kris Kelly's net worth and see if we strike gold.
What is Kris Kelly's net worth?
Kris, the captain, and co-owner of The Reaper is incredibly competitive and driven which is an astounding feat considering the fact that he constantly suffers from equipment failure. He also regularly butts heads with his father and brother who don't seem to have quite as much ambition. According to Reality Tidbit, Kris's net worth is valued at $200,000 which seems kind of low. Of course, ice mining certainly isn't cheap. The overhead must be pretty hefty.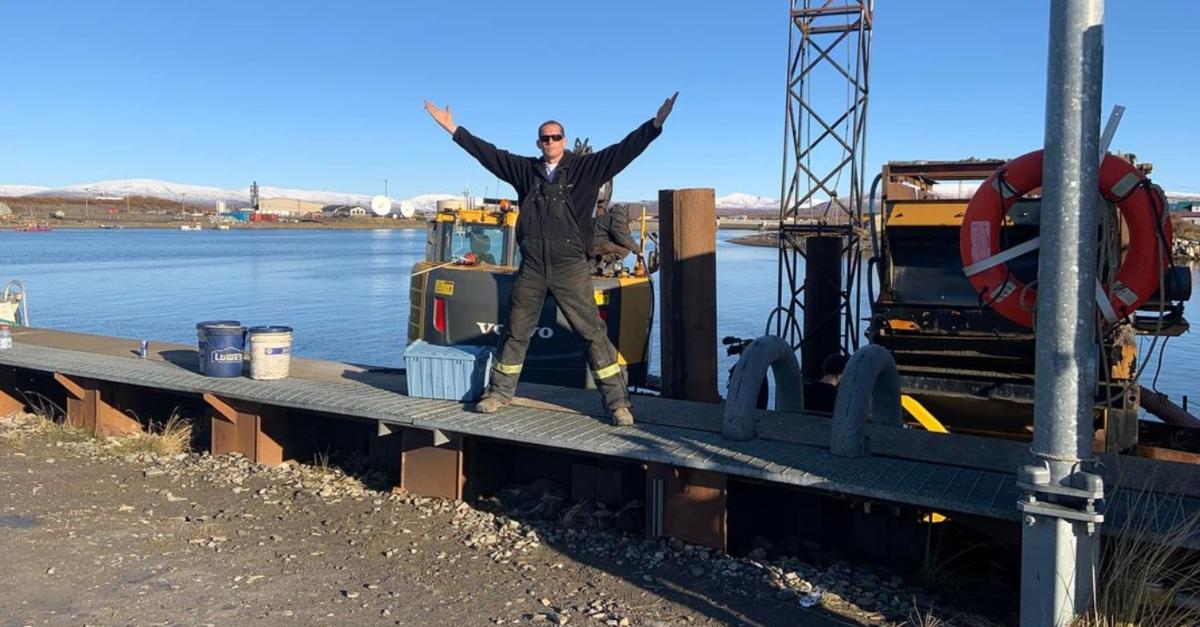 Kris, along with the other Bering Sea Gold cast members, also gets paid by Discovery for his participation in the show. Tuko, a digital news platform, reported that the "Bering Sea Gold cast salary per episode in 2022 is $10,000 to $25,000." There are about 10 episodes per season which give Kris an added $100,000 to $250,000 per year. Given his net worth, he's probably paid closer to $10,000 per episode.
Maybe Kris Kelly can turn to claim jumping to supplement his income.
In a very funny segment on an episode of Bering Sea Gold, Kris and his father Brad laid out what claim jumping is. "The definition of claim jumping," explains Kris, is "working on someone's land you don't have permission to be on. Just so you know it's not good to claim jump." He then invites his father Brad to elaborate on claim jumping as Brad has been accused of it before.
We don't condone claim jumping, but per Kris and Brad here are some of the do's and don'ts of claim jumping. The number one rule is don't get caught. Second, deny denying deny. If someone catches you on their land, just tell them you broke down. And of course, play dumb. Act like you have no idea how you got there despite being a capable adult in charge of complicated machinery.
While that was quite amusing, unfortunately, Brad was recently accused and convicted of something far worse than claim jumping. TMZ reported that in February 2022 Brad was arrested for "beating up a woman with whom he shares a child." The hospital staff told police that she suffered life-threatening head injuries.
The police report was obtained by TMZ learned that the victim "told cops she got into an argument with Kelly, went to sleep, and woke up to find him standing over her in a pool of her own blood." He was arrested and charged with second-degree assault and domestic violence. Jon-Marc Petersen, Brad's attorney, informed TMZ that he "pled guilty to felony assault and prosecutors dropped the remaining charges." Brad was sentenced to four years in prison, three of which were suspended. Once Brad gets out, he'll be on probation for five years.